5G smartphones are now dominating the market in 2019. In early this year, Samsung has introduced its big-name phone: Galaxy S10 5G. Other Android OEM manufacturers also have their flagship with 5G capabilities such as Xiaomi 5G Mi MIX 3, Oppo Reno 5G, LG V50 ThinQ, and more are on the way.
According to Qualcomm President, Christiano Amon, Android vendors are now working on 5G, along with the 5G tech introduced at MWC 2019 – and by the end of 2019, 5G would truly arrive. The next-gen 5G smartphones will not just smoke 4G and 3G in terms of speed, but it also radically alters how the best smartphones are used today.
Here we're going to cover the best 5G Android smartphones in 2019 from popular manufacturers like Samsung, OnePlus, Xiaomi, that are already deep in the technology, and others will follow very soon. However, before getting to the 5G phones that lead the 5G vanguard, you should know what is 5G technology.
What is 5G Technology?
5G is the successor to 4G/LTE technology, which was a successful 3G. After the network infrastructure has been compatible with 5G, users can get faster upload and download speeds.
So, the question here is how much faster a 5G phone connection is? It depends on your particular phone, your current location, and carrier network, but the improvements of about 40% should be possible day to day. Hypothetically, in an ideal environment, 5G can improve 4G more times than that, so imagine that a full 4K movie can be downloaded just in a minute or two if you are in the right area.
5G isn't only about the speed, but you can easily watch 4K Netflix movies on the bus to home. It's able to get a stronger signal in a crowded area as well. Saying in other words, you will not lose any connection anywhere even when it's a crowded music festival or a stadium.
 Best 5G Android Phone Available to Buy in 2019
Here is a list of the best 5G Android smartphones currently in the market that you can consider purchasing.
Samsung Galaxy S10 5G (Starting at $1299)
Samsung has taken the first step in 5G technology with its Galaxy S10 5G, the super-fast variant in the Galaxy S10 lineup released in February this. In fact, it's an upgraded version over the standard Galaxy S10 version, with a bigger screen, more excellent camera and the new 5G capability.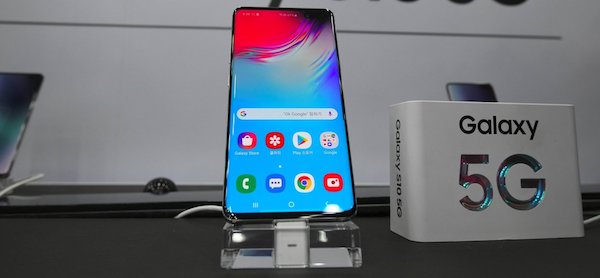 The Galaxy S10 5G  features a 6.7-inch QuadHD AMOLED display, packed with 8GB of RAM and 256GB of internal memory. It's powered by a huge 4,500mAh battery inside with the same reversible wireless charging capability like other S10 phones.
The Galaxy S10 5G phone is rolled out in the limited markets, and you will need to pay a premium over the standard Galaxy S10 variant. You can now grab Samsung Galaxy S10 5G with the starting price at $1,299, around £1099 for the 256GB version and $1,399 (around £1,100) for the 512GB variant.
OnePlus 7 Pro 5G (Starting at $715, UK only)
At MWC in Shanghai last month, OnePlus has introduced a 5G variant of its latest flagship smartphone, OnePlus 7 Pro. The upgraded version is identical to the standard 4G-touting model with the same design, camera specs, display, battery capacity. The only different thing here is the support of 5G networks. It's a different approach when compared to the Galaxy S10 5G, which is an entirely new device with a bigger screen than the standard S10.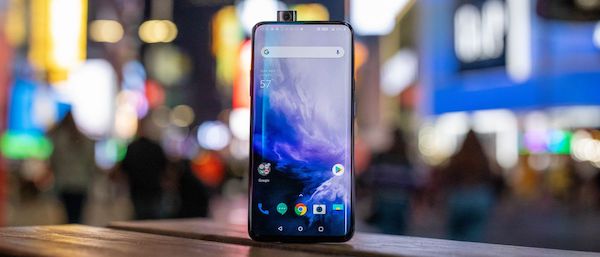 OnePlus 7 Pro 5G users can still enjoy the same 6.67-inch display coming with a 19.5:9 aspect ratio. Furthermore,  the brand-new Fluid AMOLED panel equates up to 90 frames-per-second that help animations and transitions appear smoother. You can also find HDR10 and HDR10+ features on this 5G Android phone.
OnePlus 7 Pro comes with a fingerprint reader embedded beneath the AMOLED display that is 36% larger than the one inside the predecessor, OnePlus 6T. The upgraded fingerprint has a faster and more accurate unlock speed. OnePlus claims that the scanner can unlock just in 0.24 seconds.
Apart from the impressive AMOLED display, the 5G OnePlus 7 Pro features a triple rear-camera capable of capturing images in Portrait Mode, and especially an ultra-wide snapper at 3x optical zoom. On the front, you can find 16MP f/2.0 selfie camera in a small pop-up drawer. OnePlus 7 Pro 5G is equipped with the new UFS 3.0 storage, which can improve the speed of the entire operating system. In terms of specs, the phone is powered by the Qualcomm Snapdragon 855 under the hood, along with 8GB of RAM and 256GB of internal memory and a 4,00mhA battery.
Xiaomi Mi Mix 3 5G ($50/Month, UK Vodafone Only)
Xiaomi Mi Mix 3 5G was first confirmed to release in this October, but it's now available in the market, making it in the front of the 5G smartphone release schedule.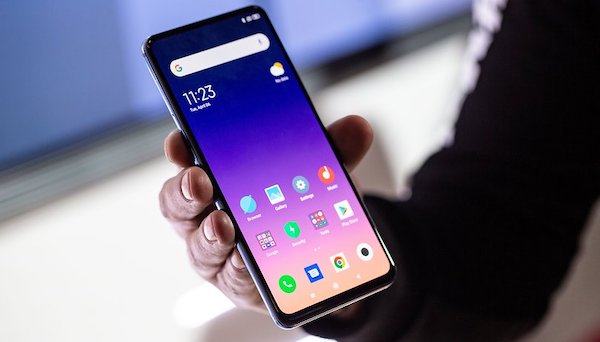 Aside from 5G technology, Mi Mix 3 is a strong smartphone with a sliding 6.4-inch OLED display embedded in a bezel-less design. The hardware packs with a maximum of 10GB RAM and 256GB ROM, and a dual camera system setup (24MP + 2MP) on the back.
The most exciting thing to upgrade to this 5G smartphone is its price when it just starts at £520, making it become one of the more cheapest 5G phones currently in the market.
Oppo Reno 5G (Starting at $1050, AU & UK Only)
Another great choice in 5G phone race is from Oppo manufacturers, with its latest flagship, Oppo Reno, a brand new 5G flagship.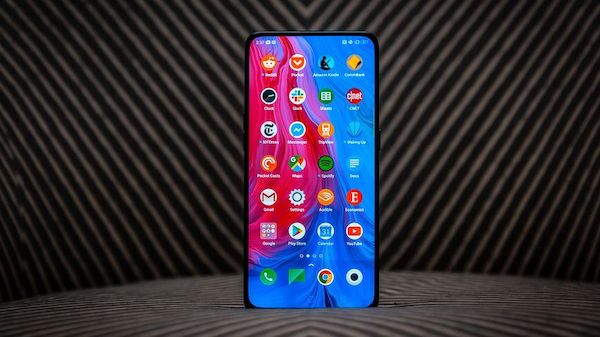 The brand new Reno 5G features a large 6.6-inch edge-to-edge OLED display, an quite impressive 4,065mAh battery, 10x hybrid zoom camera and the latest 5G modem like other rivals. There is a pop-up selfie camera wedge that is very interesting.
The dramatic Reno release is on the way, too. Back to the first month of 2018, Oppo got a deal with Qualcomm to use Qualcomm technology in its devices, and in May 2018, the company demonstrated the first 5G video call in the world.
The 5G Oppo Reno is now available €899 and you can grab it from retailers like Amazon or eBay.
LG V50 ThinQ 5G (Starting at $1252,  Verizon & Sprint in USA)
LG V50 ThinQ 5G did not have an impressive launch event as Huawei Mate X, but no one can deny that it's a strong 5G phone and is even foldable, thanks to the Dual Screen accessory that can be attached for a second display.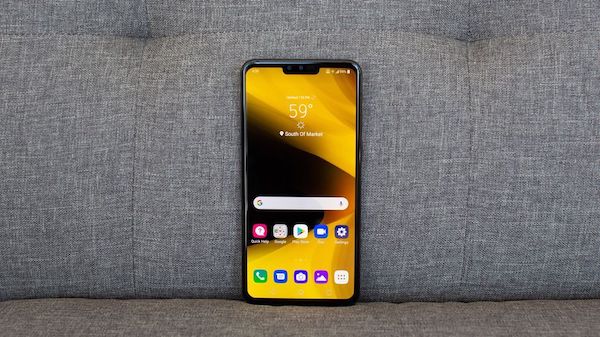 The phone was introduced alongside with LG G8 ThinQ at MWC 2019, and is powered by the strongest Snapdragon 855 processor. The V50 ThinQ features a 6.4-inch QHD+ OLED display and a trending triple camera system on the back. If you intend to shop for an Android flagship in 2019, this phone is a great choice.
Another plus point is the real selling point here, 5G technology. You can purchase the phone at the starting price of £810 or about $1,055.
Will you be excited?
Yes, it's definite! If you're an early adopter, this will be an exciting year for you. 5G enforcement is a staged process that comes with minor problems. But, we and you all wish for a trouble-less transition. The adoption from Android phone manufacturers depends on operators' infrastructure to a great extent. OEMs would also need to overcome early design challenges.