A smartwatch is not like a traditional watch that you wear in daily life. Smart watches can perform several essential tasks to boost up your daily life productivity,  including tracking  fitness and health condition. It is true that smart watches still didn't get up to the level of smartphones but at least these smart watches have evolved enough to finish basic common tasks like receiving phone calls, replying messages, surf the internet over voice command, launch Google Assistance and so on.
Back in 2016, smartwatches were unpopular considering they couldn't do much yet you had to purchase them at a high price. But now in 2018, Google has evolved their wear technology operating system and we can say that this is the best time to invest in an Android smart watch. We know there are extensive amount of smart watches available on the internet and that's why we will help you to pick the best among them. We have already done the research and testing for you and here's the list for best 5 Android Smart Watches.
Best Android Smart Watch #1: LG Watch Style
If you like slim smart watches then LG Watch Style would be the best Android smart watch to this date. LG always launches stylish and modern looking devices with tons of features and specifications. It has a stainless-steel round classic dial with width on 10.8mm. It is by far the slimmest smart watch in the market.
It is compatible with both Android 4.3+  and has an amazing 1.2" P-OLED display screen. It utilizes the latest Snapdragon Wear 2100 processor along with 4GB internal memory unit. Battery life could easily resist up to 24 hours and charging can be done with USB charger. You can connect the smart watch with both Wi-Fi and Bluetooth and it is guaranteed that's it 100% value for money.
However, LG Watch Style lacks the NFC connectivity and battery life wears out quickly. You can buy the smart watch from amazon between $300-$400 range right now.
Best Android Smart Watch #2: Huawei Watch 2
If you like to wear a prestigious and classy smartwatch with well-equipped features then no one could ignore Huawei Watch 2. Granted Huawei Watch 2 is the first attempt by a Chinese Company to expand the usage of Android smart watches.  Huawei has included a lot of new and latest features to Huawei Watch 2 but it's unsure if it has been successful or not.
Huawei Watch 2 did include GPS and NFC feature with 4G connectivity but it's dial screen is too small to fit in all the features properly. Although, it is compatible with Android 4.3+ and iOS 9+ and includes the latest Snapdragon Wear 2100 processor. Battery duration is over 48 hours which is the highest amount offered by any brand yet plus conductive USB-C charger is involved with the package. What's more, Wi-Fi, Bluetooth as well as 3G + 4G LTE is involved.
Huawei Watch 2 is available online on Amazon for $225-$250 range at a buy it now price.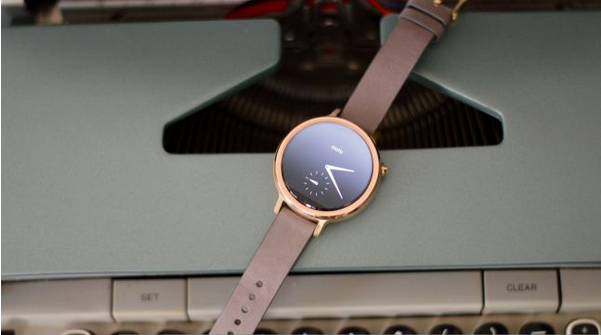 Best Android Smart Watch #3: Fitbit Versa
If you are on a budget then Fitbit Versa would be a perfect choice. It is smaller in size, looks classy and cheaper in price as well. The best feature included by Fitbit in Versa smartwatch is contactless payments and battery life that lasts more than 3 days.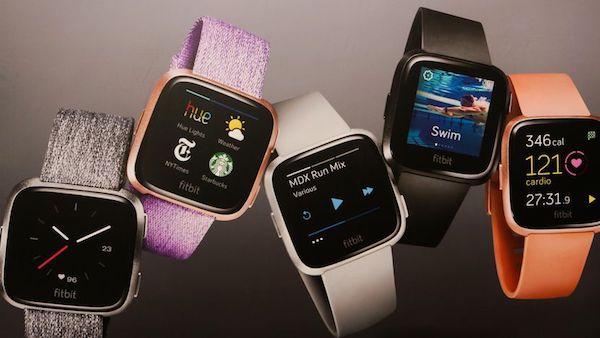 It has its own Fitbit OS which is compatible with Android and iOS. It uses Dual-core processor with 2.5 GB storage unit. Charging is done using the regular proprietary charger and has water resistant capability. Connectivity can be established with both Wi-Fi and Bluetooth.
We know that features are less in Fitbit Versa and even GPS is not included but with little range, you can definitely opt in for this smart watch.
Best Android Smart Watch #4: Moto 360 2nd Gen
Moto 360 2nd Gen is an old Android smart watch but still reliable enough to make out top 5 list. The original version of Moto 360 was released back in 2014, however, the latest 2015 edition has become super attractive with newest Google's fledging OS.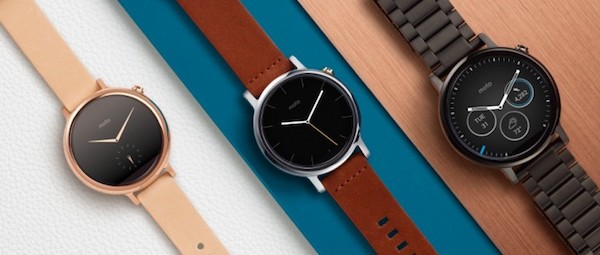 The watch does come with two sizes – 42mm and 46mm and runs on Quad-Core processor. Display screen size is 1.56" IPS LCD and the band size differs as per your choice. It has an internal memory storage unit of 4GB and battery life is saved up to 48 hours. You can easily connect the phone via Wi-Fi or Bluetooth but GPS is not supported in this phone.