Google Play Store has been sufficient for most Android smartphone users and is a primary app for all of us loving apps and games. But even if it has billions of apps, you may not be able to find some particular apps or games that you are searching for. The reason why many apps or games doesn't appear on your Google Play Store is because of region limitation. Many beta apps are tested on local region first and then rolled out to public. But even if you are from a different region, you should be able to find those apps with our recommendations below.
There are several amazing Android Market apps that serves millions of downloads. The best thing is that they host dozens of apps including paid apps but for totally free. Additionally, you will get discount on many featured apps and also you will get money-back offers on premium apps and games.
But keep in mind, installing such apps and games are considered as  from a third-party source. Most smartphones prohibit the installation of apps from unknown source, so you must enable the option on your Android phone so that it can install the apps from the following apps.
Tips: To enable installation of apps/games from unverified sources, go to Settings then Security followed by "Unknown Source". Just toggle on that option and you are good to go.
Aptoide Android Market App: Only Share The Best Apps
Aptoide is the most sophisticated and professionally designed app that has matched the most of Google Play Store standards so far. Your experience with Aptoide will be very similar to Google Play Store, even the user interface is similar to that.
Tips: Download and Install Aptoide Android Market App
Aptoide currently has over 1 million apps and games to select from with over 5 billion active downloads so far. It is well trusted App Store which is been around from 2009.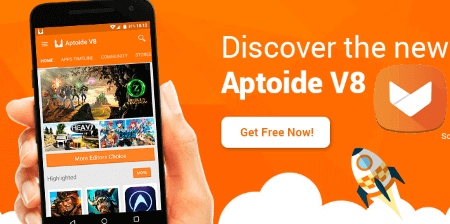 Aptoide app is currently available for tablets, smartphones and high-spec devices. The procedure is very straight. Install Aptoide, download the APK files from the app and install them safely. Again, if your Google Play Store is not working properly or giving you a hard time then feel free to use Aptoide.
Continue reading: How to backup Android apps to computer
APKMirror Android Market App: Best Free APK Downloader
Unlike Aptoide, APKMirror serves wide range of apps but only the free ones. Paid apps are not available in APKMirror. Unfortunately, APKMirror doesn't have it own App Store but you may visit their official website, download the APK files and install them safely. Don't worry about downloading the files from the website as they are all scanned with malware scanners.
The homepage of APKMirror is organized very nicely and arranged by date. Also, apps are arranged by their popularity and ratings. Even if they don't have their own App Store, the interface of the website is very soothing and user-friendly. If you are looking for any specific app then you may also use their search engine to find that app or game.
Tips: Download and Install APKMirror Android Market App
Moreover, you can contact the administrator of this website using the contact form and connect with them via social media profiles. If you have any trouble installing apps from Google Play Store then definitely go to APKMirror and download your favorite apps to play with them.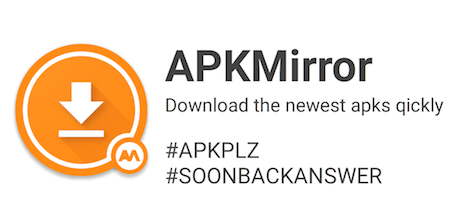 GetJar Android Market App: Host for Free Apps/Games/Themes
GetJar is most probably the oldest app store on the internet. It is definitely older than Google Play Store and shockingly, it serves over 8 million apps, not compatible with Android only but also compatible for Blackberry, Symbian, Windows phones etc.
Tips: Download and Install GetJar Android Market App
The website was first launched to serve only Symbian users but over time, they also added a separate section for Android users who can install Android apps directly from there. The apps are arranged very professionally with their categories and sub-categories. It is very easy to find any particular app if you are searching and user-interface of GetJar is way more professional than any other. Moreover, if you are accessing GetJar from mobile or smartphone then browsing this website is super convenient as they have a professional user-interface just for mobile users.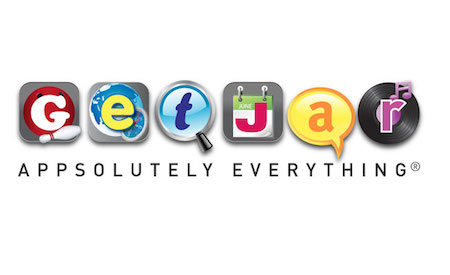 Unfortunately, GetJar doesn't update the apps regularly and many of the apps listed there may not be up to date. However, the selection of the games and apps is outstanding and very huge.
So, if you have any trouble with Google Play Store and want to check out some cool apps outside of Play Store then definitely tryout the apps listed in this article. We have considered these 3 apps as the best Android market apps after Google Play Store and definitely they are worth a try. If you want us to list any more apps in the article then feel free to let us know in the comments below.