Communicating through text messages has been increased to 83% in 2018 according to the survey of Google. More and more people are opting in for messaging than phone calls. I am pretty sure even you are messaging regularly more than phone calls. Messaging has a "Fire & Forget" tendency meaning it is convenient and hassle free. Moreover, messaging gives you the ability to recheck the messages history again and again for reference especially if you want to check the old messages from your dear ones.
Since messaging has become such a big deal in today's world, you do not have to keep stuck to the old messaging app. It's time improvise the messaging experience by upgrading the Android messaging app. Checkout the below messaging apps list and I am sure you will find it quite nifty!
Signal – Best Private Android Messaging App
Total downloads: Over 100 million
Rating: 4.6
Reviews: over 100,000+
Privacy is one of the trending topics that's getting more and more serious. You may not realize it but your phone may have spyware that are leaking your personal information without knowledge. And sometimes this information may also spread out by the default backdoor of the device.
That's exactly why you must have Signal. It is appraised by Edward Snowden due to the nature of encryption that this app offers. You may communicate with your dear ones without the fear of leaking any information. Signal makes sure none of your private data is shared online by encoding your messages in 256-encryption technology. It's freely available and you can even peep into the open source codes.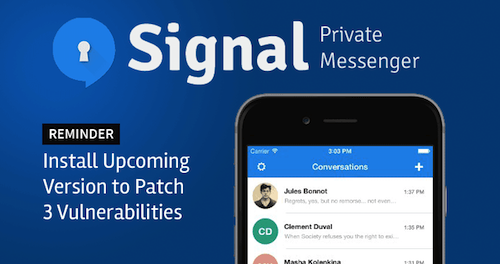 Top Features:
Make free phone calls from Signal to Signal whether it's national or international.

Messaging from Signal to Signal is free, including texting, sharing pictures and videos.

Make groups and send messages to all at once.

SMS can be received and sent as well but text messaging is not encrypted.

Live tension free as Signal doesn't save any of your messages.

Currently available on both iOS and Android platform.
If you are looking for an alternate to Signal which offers privacy and security then you can also opt in for Telegram which is almost identical to Signal app.
Keep reading: How to backup Android SMS to PC
WhatsApp – The Most Popular Android Messaging App
Downloads: Over 1 Billion
Rating: 4.4
Reviews: 50+ millions.
Who doesn't know about WhatsApp, right? The most famous messaging app not just popular in my country but also around the world. With over a billion downloads, it is assured that even your friends and families are using this app without any doubt. Needless to mention, WhatsApp can now also be used on other device as well as you can use it the WhatsApp web.
Although, WhatsApp can be one of the most outstanding messaging app given its amazing features but there's a downside that involves lack of messaging privacy and encryption. But fortunately, this limitation was lifted on 2016, so there's no reason you shouldn't use this.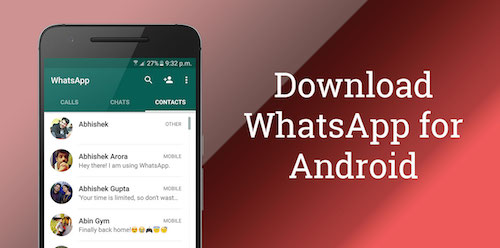 Key Features:
WhatsApp to WhatsApp calls are totally free whether it's national or international.

WhatsApp includes messaging as well as sharing images, videos, voice messages and even HD video calls.

WhatsApp allows creating groups and it can contain up to 256 members. Send messages all at once.

Contacts are fetched from your own phone address book.

Available on pretty much every platform including Android, Mac, iOS, Windows and now the world wide web.

Free of  use.
Viber – Top Secure Android Messaging App
Downloads: Over 500 Million
Rating: 4.3
Reviews: 9,900,000+
Viber is by far the best cross-platform messaging app and trust me, when we are saying cross-platform app, we actually mean it. It is available on every platform that you could possibly imagine – Android, Windows smartphone, iOS, Symbian, Windows PC, Mac Linux, Blackberry and so on. Even if you have an ancient device, I am pretty sure, it will run on that too.
There's no extra-ordinary features in Viber but it can actually pull out the basic tasks that you are looking on a messaging app. Messaging with Viber could be a delightful experience considering if you love simplicity.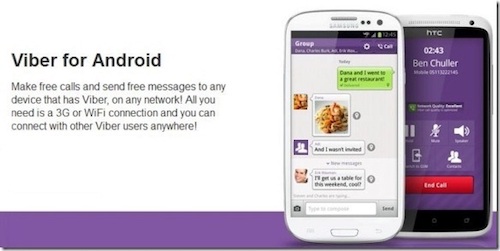 Key features:
Make phone calls from one Viber to another for free. (National and International)

Messaging involves texting, sending images and videos, voice calls, video calls as well asa sending emojis and stickers.

Viber allows creating groups and up to 200 members per group is allowed.

Messages are all set to privacy and every single text is encrypted.

Spam contact numbers are automatically filtered.

Free to use and available on most operating system platform.
Tango – Most Reliable Messaging App for Android
Downloads: 200+ million
Ratings: 4.3
Reviews: Over 3.5 million
Text messaging with Tango could be adequate but it is most well-known for video calling. There is almost no difference between WhatsApp and Tango and could be used as an alternate to WhatsApp if you don't like that app.
One thing you must know that Tango doesn't have any messaging encryption, so if you are a cautious guy then you may not use Tango.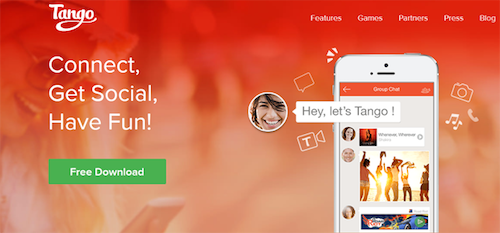 Key Features:
Tango to Tango calling is free (National and International)

Messaging includes text, images, videos, documents as well as emotes and stickers.

Tango allows you to create groups with no limit.

Fetches your phone contacts and finds the users who are using Tango app already.

Sign up is mandatory.

Only available on Android and iOS.

Free app.
KakaoTalk – Free Call & Messaging App for Android
Downloads: Over 100 million
Ratings: 4.2
Reviews: Over 2.3 million
KakaoTalk is very popular on South Korea and is recently adapted by USA as well. It is mainly used by Korean community mainly because their distinct users interface and fast performance. However, the message encryption feature is missing.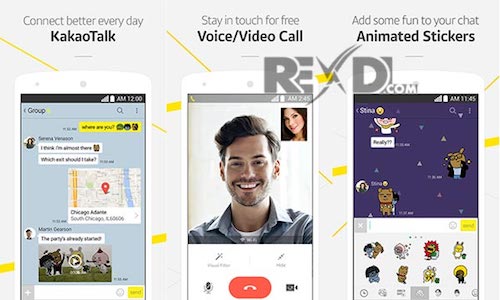 Key Features:
KakaoTalk to KakaoTalk calling is free whether it's national or international.

KakaoTalk includes sending text messages, voice messages, pictures, videos and stickers.

Creating groups with unlimited members. (Exclusive)

Fetches the contacts from your existing contact book.

Receive deals and discount notifications on nearby shops.

Currently available on Android, Windows, iOS and Mac.

Free to use.
So? Which one's your Favorite Messaging App?
There are few messaging apps that couldn't make our list but we believe it's worth mentioning like Google Hangout, Telegram, etc. They could handle the same features that are offered by most messaging apps listed in this article. Google Hangout even allows group calling and call to local phone numbers using Google numbers. Plus, you can also use Google backup service to transfer messages between two Android devices.
However, there are still active arguments about its usage, many love it but many hates it as well. I think you audience are the best judge at all times and do let us know which one's your favorite messaging app in the comments below.