Windows 10 is the latest invention of Microsoft launched in the mid of 2015. Actually, it was not a big hit until Windows 10 free update came along at the fall of August, 2017. By far, it has been rated as #1 downloaded operating system on the Internet with over 2.3 billion users. Now, if you want to switch to Windows 10 from Windows 7/8 then it this tutorial, we will show you where to download  Windows 10 ISO image file to make bootable disk and install the operating system.
Unfortunately, there are hundreds of fake websites offering the same software claiming they are Microsoft official website but in reality, they are just simply viruses that will steal personal information from your PC without providing you any benefits. That's why in this tutorial, we will give you the authentic sources to download Windows 10 ISO image file on your PC.
Download Windows 10 ISO from Microsoft Website
The easiest way to download Windows 10 ISO image file is to head on to Microsoft.com, then go to the operating system section, find the Windows 10 operating system and download the trial version of Windows 10 ISO image file on your PC.
Microsoft have made the trial version absolutely free and obviously, if you want to enjoy the product to its full extent then simply buy the program and keep the benefits.
So, first, open your favorite browser and go to https://www.microsoft.com/en-us/software-download/windows10
Then click on "Download Tool Now" and save the file on your PC. Next, you will be required to install a free ISO image burner to burn the ISO file to a fresh CD or flash drive.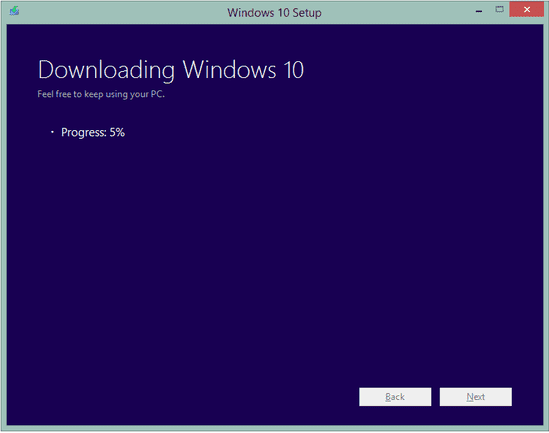 After the ISO image file is burnt on the removable device, you are absolutely ready to install the operating system on your computer. Insert the bootable device on your PC and wait for the operating system to load its files automatically. Once, it is done, you will be represented with the Windows 10 terms and conditions page, simply accept it and install the operating system on the primary disk. As soon the operating system is done with the installation process, you will be welcomed by the new operating system and you can use the operating system.
Note: Your computer will be rebooted several times during installation.
Please remember that ISO image files are not similar to multimedia files that you can simply copy to your flash drive. It doesn't work like that. So, kindly download any free ISO image burner first and then use that to burn the ISO image file into your flash drive.
[Sassy_Social_Share]