It is quite understandable that most people deny to install Windows 10 from scratch and rather they prefer to upgrade to Windows 10 smoothly without risking the protection of their data being wiped. It is indeed a straight forward task but still it is thoughtful to write a guide on how to upgrade Windows 7/8 to Windows 10 effortlessly.
Why You should Upgrade Windows 7/8 to Windows 10?
Well, on top of my head the first thing that comes in our mind is to keep our computer up to date. What it means is to adopt the latest new features and specifications that are introduced to this creative world. With that being said, Windows 10 offers many innovative apps, data as well as new folder layouts and structures that are brought together is a single place. Another great benefit is to fix system issues such as resetting password, black screen or blue screen error.
At the same time, you guys must note that just because it's a simple process doesn't mean it can be done blindly. Certainly, you will be required to make many decisions throughout the process and also you will have to deal with salient choices about what to do with the old data and the software.
Requirements to Get Started with Windows 10
In order to upgrade your Windows computer to Windows 10, you will be required to have very few basic things as well as a little practice to protect your data as well as the procedure of installing Windows 10.
First thing you must have is the activated version of Windows. It is absolutely recommended that the current Windows version of your computer must be activated. If you are using any pirated or inactivated copies of the operating system then this process will surely fail. Make sure to have the legal version of Windows and proceed.
To check whether your Windows is activated or note, simply follow this procedure –
Press Windows + W button together to open the Settings.

Type "Activate" on the empty search field.

Check if the Windows is successfully activated or not.
Alternatively, you can also open Control Panel menu and check the system section to know if the machine is genuine or not.

If you are using Windows 7 then you can simply right click on "My Computer" followed by Properties and then on the bottom of the options, it will show your Windows is activated or not.

Completely Back up Your Computer
We assume you must be backing up the computer regularly as it should be the #1 priority of any computer user. If by any chance, you haven't done this then now is the time to completely back up your computer. Taking proper precaution should be always on top of the list considering is anything goes wrong and if you have to revert back to Windows 7/8 then at least your precious data is protected.
Deactivate/Disable or Uninstall Anti-virus Software
Many anti-virus softwar are observed to be interfering with the installation progress without any valid reason. It's always better to turn these anti viruses off for the moment and proceed with the upgrading process. Obviously, you can re-install them back once the installation is finished.
Download Windows 10 Update Assistant
The next thing to get done is to download the Windows 10 update assistant. It is freely available on the Microsoft website and can be downloaded for both 32-bit or 64-bit computers. It is necessary to have this tool so that it can auto detect the version of your computer and download the appropriate Windows 10 files.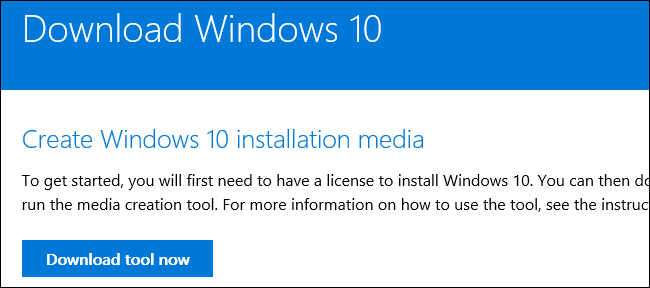 Once the Windows 10 files are downloaded, it is time to run the installer. First, you will be asked to "Upgrade this PC now" then proceed to the next page.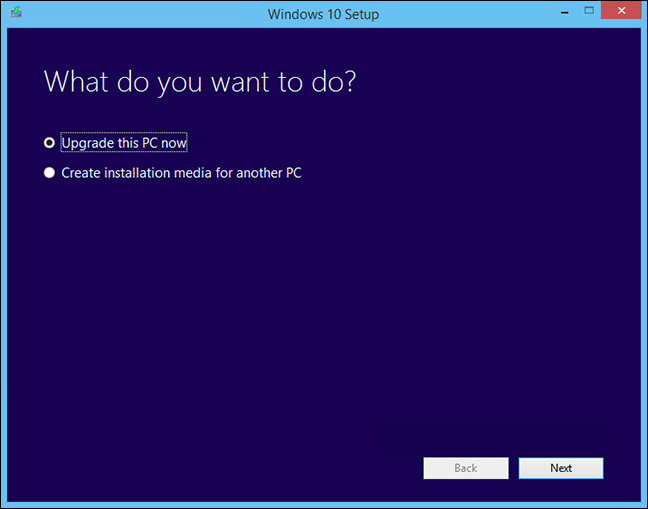 Read the license terms thoroughly then accept it to start the installation process. Now, your Windows 10 is ready to install. Simply click on "Install" once to install Windows 10 on your PC.
Please note that Windows 10 setup will ask you to enter your preferences, and you only have to keep selecting them to proceed. After the installation is finished, you will be represented with Windows 10 and you can enjoy the full benefits of this operating system.
[Sassy_Social_Share]