When Google representatives confirmed earlier this year that Android Beam would be deprecated in Android 10.0 Q, a lot of users were disappointed. Although the file sharing service was not particularly popular with the bulk of Android users, it did have a solid following simply because it was available to nearly all devices in the Android ecosystem. 9to5Google has now revealed that Google is apparently working on a new file-sharing system similar to the Nearby service on Google Play Services and that it will work more like Apple's AirDrop rather than use Near Field Communication (NFC) the way Android Beam did.
The new file sharing system is reportedly called Fast Share. It uses Bluetooth and a temporary Wi-Fi hotspot to transmit files from one device to another one nearby. However, it doesn't seem to be restricted to Android devices alone. When 9to5Google got it working on a Google Pixel 3, the Fast Share file sharing service seemed to be able to identify Chromebook, iPhone, and even smart watches. Since the product has not been officially released, it's likely that other devices may also eventually get support.
How to Use Google Fast Share to Send a File
For now, a few Android Q Beta users seem to have access to the feature. It doesn't appear to be an Android Q feature, but rather linked to Google Play Services. Here's how to use the service in case you do see it on your device:
Step 1: Tap the Fast Share icon (same as the Nearby icon) in the system share menu to set up the device. You'll need to give it a name initially, and then tap the Turn On option. Make sure your Location and Bluetooth are both turned on and the device that your files are to be shared with is nearby. Proximity is necessary for Fast Share to work. The device has now been set up.
Step 2: Once you select a file to share, click on the Share option to see Fast Share as an option. Tap on it.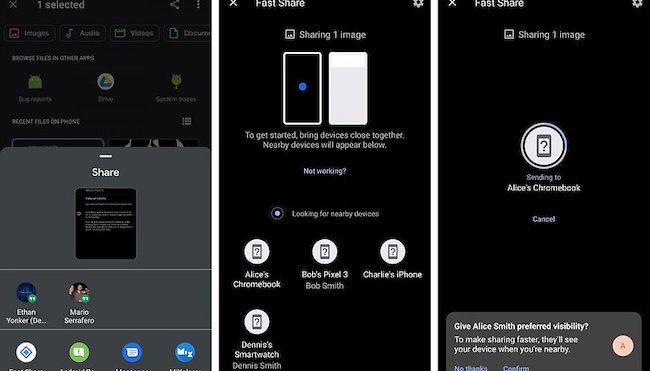 Step 3: Select the device that the file is to be shared with. When the transfer initiates, you'll see a progress circle around that device's icon. Right below that you'll see a Cancel button, which will change to Close when the transfer is completed.
How to Receive a File Sent from Google Fast Share
When the receiving device gets a notification, there will be options to Accept or Decline, similar to most file sharing utilities on mobile. Tapping on the notification will open up the Fast Share screen with the same options, but includes an option to give the sender "preferred visibility" so they can see your device whenever it's nearby. Tapping on Accept will initiate the transfer, and you'll see the same Cancel option when the transfer is in progress. Once it is complete, it will change to Open. Tapping on that will open the transferred file.
Alternatives to Google Fast Share
The Google Fast Share feature is not yet rolled out globally, but since it is based on Google Play Services, we can assume that it will even work on older Android devices running the Services app. When it comes, it will completely replace Android Beam, which will still be available on devices running Android versions earlier than Android Q. As of now, Fast Share has quite a few competitors like Apple AirDrop, but there are also several possible alternatives within the Android ecosystem.
SHAREit has been a long-time favorite with Android users because it can transfer images, videos and even apps with others using the same app. It also has an integrated media player so you can watch the video without leaving the app. The 20 Mbps transfer speed is also a major draw, and you can even share with a PC once you install the supporting software on the computer.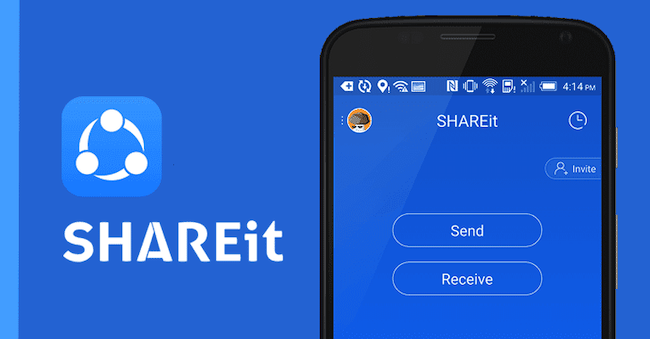 Zapya is another popular app for file sharing on Android. Multiple files can be shared at once, and it works across Mac, Windows Mobile, iOS, Windows and macOS. One of its best features is group sharing, which allows you to connect with up to 4 other devices and share content simultaneously with all of them. You can also use QR codes to transfer content to another device. As such, it is one of the most versatile and functionally robust file sharing applications for Android.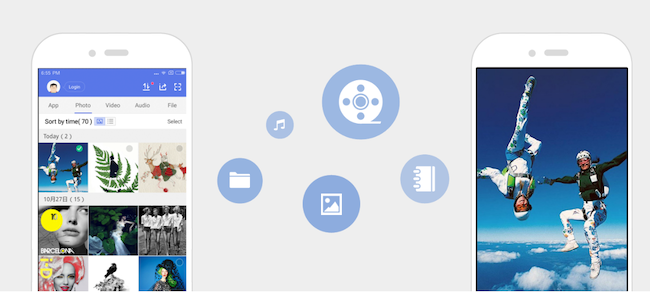 TunesBro DroidGeeker is a desktop app that has faster transfer speed than apps with wireless connection, which is not stable for big files and you have to start over if the transfer was interrupted. Simply connect the device to computer and choose the file you want to receive or send. Then the target file is set to desired location in minutes.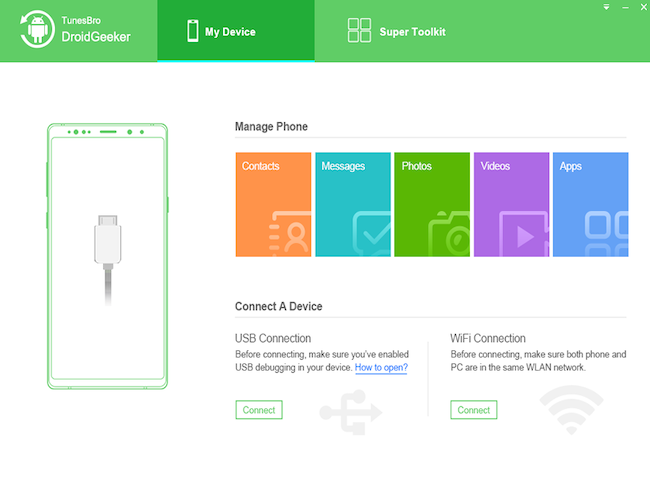 We can assume that Google Fast Share will be rolled out along with the final release of Android Q, but since it's not part of the OS but part of Google Play Services it could be rolled out ahead of the official August release of Android Q. For now, it seems to be available to a few users, but it's possible that Google is testing it out on its own Pixel devices before making it available to the larger Android community.