Smartphone and tablet are two greatest products being published in early of 20st century. Though Android smartphone is more popular in today's world, Android tablet still plays an important role in fields, such as entertainment, gaming and education.
 Currently,  there are tons of Android tablet manufactures  from Samsung to Amazing to unknown names for both budget and premium ones. So it is really hard to get the correct one from the crowd. And that is why we make a list to reduce the time of your own decision.
If you are on a budget but still want to use a quality tablet phone then check the recommendations we have in this article. But first, we would like to acknowledge that not all the tablet mentioned in this article are new but again the tablet world doesn't update frequently like Android phone market.
Best Android Tablet #1: Amazon Fire HD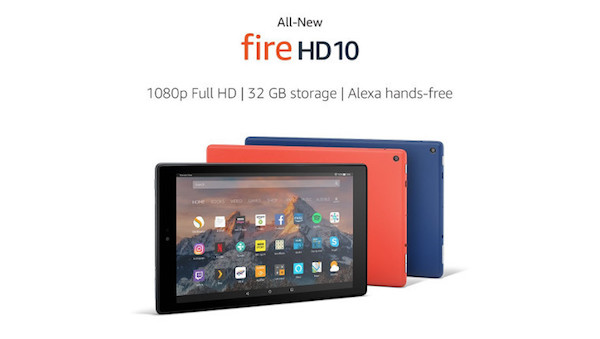 Amazon never fails to surprise the users with their amazing Amazon Fire tablets. Shockingly, each and every time a new version comes out, the price gets cheaper and cheaper. Amazon Fire 7 started with only $49 whereas Amazon Fire 8 started with $89 followed by Amazon Fire HD 10 with only $150. However, Amazon Fire HD 10 is only available on USA and western regions and no publicly marketed all over the world yet.
Amazon Fire 7 has a 7" inch screen with 1024X600 IPS display. It includes the quad-core processor with 1 GB RAM and 2-megapixel rear camera. If you love taking selfie pictures then it also offers a front facing VGA camera. What's outstanding with Amazon Fire tablets are their battery life is way longer than other tablets. All Amazon Fire family tablets offers up to 8 hours battery life on a single full charge.
Hardware settings includes dual band Wi-Fi, on the other hand, Amazon Fire 8 and 10 are comparatively higher in price but their specification is higher as well. Amazon Fire 8 has 1.5 GB RAM and Amazon Fire 10 has 2 GB RAM with 64 GB internal memory and can be expanded as well with micro SD card.
Overall, it's an amazing product considering the price is really really low.
More reading: How to transfer apps from Android to Android
Best Android Tablet #2: Lenovo Yoga Tab 3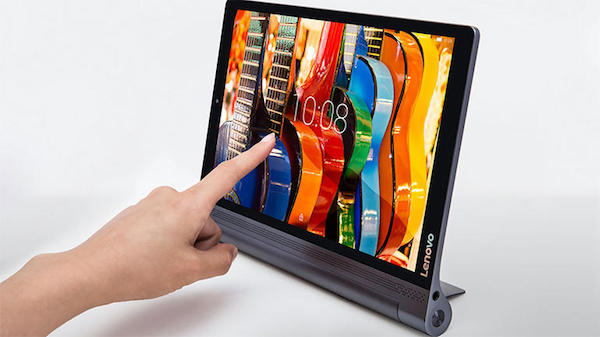 If you have a little more budget then with $169.99, you can get an 8" inch Lenovo Yoga Tab 3 that has high-end specifications. The outlook of this tablet is similar to Android phones but it has a marvelous kickstand that can come out from the bottom and you can easily sit the tablet down on your computer table.
By default, the tablet comes with the Android 6.0 Marshmallow software version but you can easily upgrade it to Android 8.0 Oreo. Lenovo Yoga Tab 3 has a HD quality screen with 1280X800 display. It uses the latest Qualcomm Snapdragon processor with 2GB RAM. It has an internal storage of 16 GB and can be expanded to 128 GB with a SD card.
Audio experience couldn't be better with this device as it has dual front facing speakers. The battery life is extended to up to 20 hours on a full charge.
Best Android Tablet #3: Asus ZenPad 10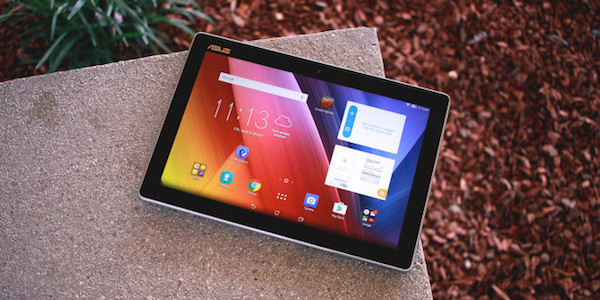 Asus is pretty new in tablet business but has introduced Asus ZenPad 10 with unexpected results. Certainly, the price of this tablet is cheaper considering it has 16GB internet memory with 2GB RAM. This tablet has its custom ZenUI skin and uses Android 6.0 Marshmallow software version by default.
Camera experience may not be good as it only has 5-megapixel front camera and a mere 2-megapixel front facing camera.
If you are a person who likes to customize phone's settings a lot to have smoother experience then ZenPad 10 is loaded with 10 band equalizers along with the ability to adjust image color, contrast, sharpness, contrast, etc.
Best Android Tablet #4: LG G Pad II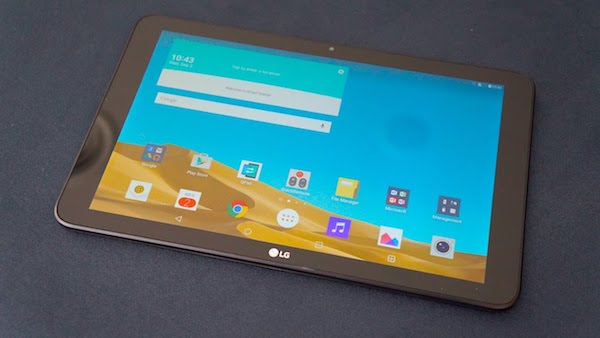 LG G Pad II is not a new tablet model but still managed to crack the best 5 Android tablet list. It has a beautiful 8" inch display with 1280X800 HD screen. It has only 1 GB RAM but the Snapdragon 400 chipset processor makes the tablet smoother.
You can directly connect the tablet with PC with USB 2.0 for transferring files and data. Moreover, LG tablet has 3G connectivity and works with all cellular carriers. Diversely, it has a 5-megapixel front camera and runs on Android 5.0 Lollipop software version.
Although, it has lower specifications but with $130, you cannot demand anything better than this.
Best Android Tablet #5: Samsung Galaxy Tab A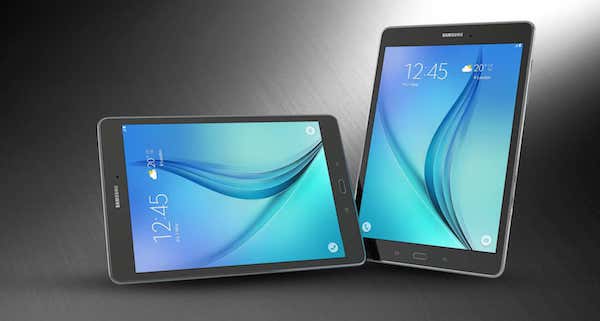 If you could afford a little more cash then you can get a ravishing Samsung Galaxy Tab A for just $200. It has a dazzling 8" inch display with 1280X800 resolution screen. Battery life could go up to 14 hours on a full charge according to the users of Samsung.
On board, it has the latest Snapdragon chipset with 2 GB RAM. Internal memory storage is installed for 32 GB but you can even expand it up to 256 GB. Camera and photography experience couldn't get better as it has an 8-megapixel front camera and running on Android 7.0 Nougat.
Samsung always took kids security a step way further and that's why this tablet is best for children. You can enable the Kids mode in order to provide your kids the games and videos that are powered by Samsung itself. Plus, Samsung also offers cloud service to backup the phone so the data will be back if deleted by accident.
So, as you can see, you can enjoy an amazing tablet with high-end specifications even if you are on a budget. These tablets are obviously tested and then considered as the best 5 cheaper Android tablets. If you have any suggestions or want to add any tablet in this list then do comment below so that we can update our article. Thanks for reading this and have a nice day!
[Sassy_Social_Share]