On Android devices, it is simple to transfer sms, contacts, pictures, music and videos via Bluetooth or similar apps available on Google Play Store. But the problem arises when it comes to transfer apps from one Android phone to another. It was practically impossible since apps are installed from APK files and there are data associated with the app. However, many Android users want to get it done when switching to a new Android device. Don't worry; there are a few options you can choose to solve this transfer issue.
In this shorty tutorial, we will show you two methods to transfer apps from one Android device to another. These methods require no rooting at all. While, there are many applications available on Google Play Store but most of them will only help to transfer multimedia files and not applications. Please note that the first method is only applicable for Android devices, if you are iOS user then use method two as that is applicable to both Android and iOS users.
Solution 1: How to Transfer Android Apps via Bluetooth
Bluetooth was the most effective way to transfer files between different devices on old cell phones. It is still not a bad option for file transfer in nowadays. However, it may be a little bit time consuming. Plus, not all Android dveices could be paired via Bluetooth. I suggest giving it a try first. If it doesn't work, then go straight to Solution 2.
Step 1. Start Google Play Store and download "APK Extractor" and install it on your phone.
Step 2. Launch APK Extractor and select the app that you wish to transfer and click on "Share".
Step 3. Start Google Play Store and download "APK Extractor" and install it on your phone.
Step 4. Choose via "Bluetooth" and on the following pop up enable Bluetooth to start the operation.
Step 5. Turn on Bluetooth from the other Android phone and start the transferring process. After the transferring is finished, you can now install the app on the other Android phone.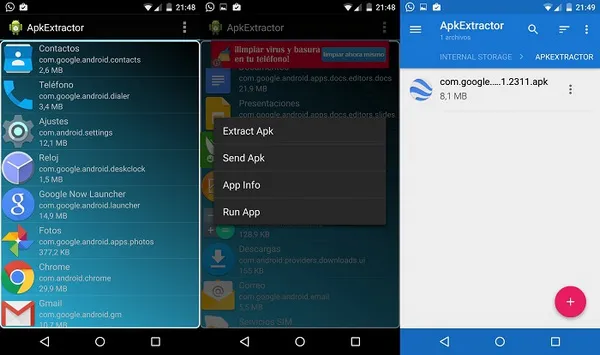 Now, this process is a little bit hectic since you will have to use a third party app and the process is quite slow and unstable. If you are looking for a hustle free method then we will recommend using method 2.
Solution 2: How to Transfer Apps from Android to Android with PhoneTrans
TunesBro PhoneTransfer, as its name implies, is a piece of quick amazing data transfer software available on both Mac and Windows platforms. It can transfer apps from one Android to another Android phone without having any technical knowledge. The method is very simple and uses minimum time. Not only you can transfer apps from one phone to another but also for pictures, messages, contacts, videos and other data. In addition, it supports Android, iOS and Blackberry smartphones. So, let us demonstrate how to use this software to transfer apps from one phone to another.
Supported Android Brands: Samsung, HTC, Sony, Motorola, LG, HUAWEI, Xiaomi, OnePlus, Oppo and 100+ more.
Step 1

Install and Launch TunesBro PhoneTransfer

You should head on to the official website and download TunesBro PhoneTrans on your computer. Next, you should open the downloaded file and install the software on your PC. The installation process is pretty self-explanatory. After installation, you should launch the software on your PC and click "Switch" to start the transferring process.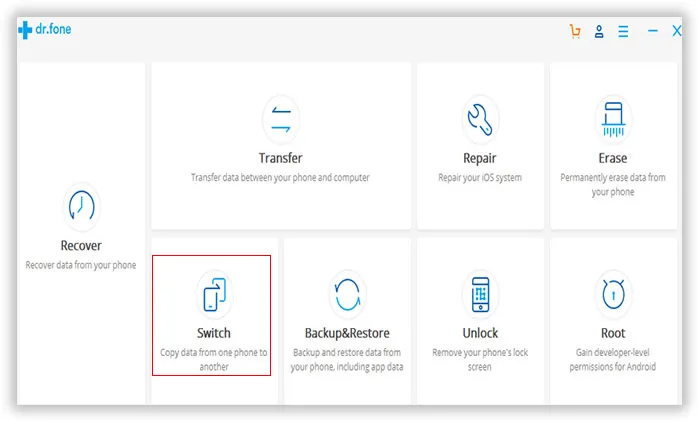 Step 2

Connect Both Android Phones to Computer

Next, you should connect both Android phones to PC using USB data cable and let the software detect your phones automatically. Make sure to enable the debugging mode on both phones to run everything smoothly. If it asks to grant permission then simply click on "OK" and it should show the phones on the software screen.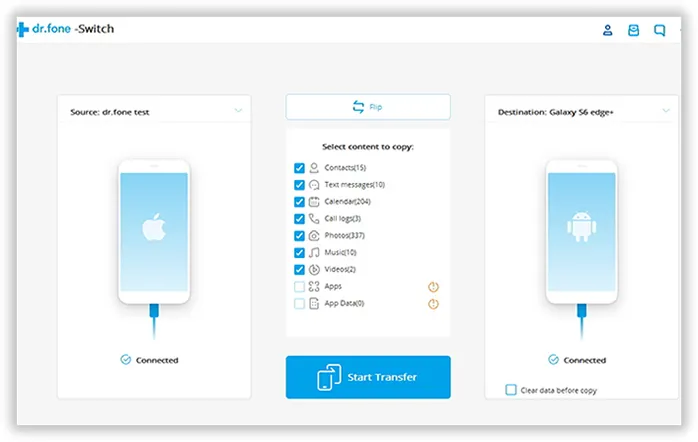 Step 3

Start Transferring Android Apps to New Android

Now, the software will show the phones that are connected to PC. Make sure the left side shows the source phone and the right side should show the destination phone where you will send the apps. If that's not the case then simply click on flip option to switch the phones locations. Next, choose "Apps" from the options and click on "Start Transfer".

Next, you should wait patiently for few minutes until the process is finished. Meanwhile, you can work in the background and the software will run without any interruption. If everything is done correctly then you should see the following screen. This should transfer all apps from one phone to another without any issue. Now, you can install those apps on the new phone and enjoy.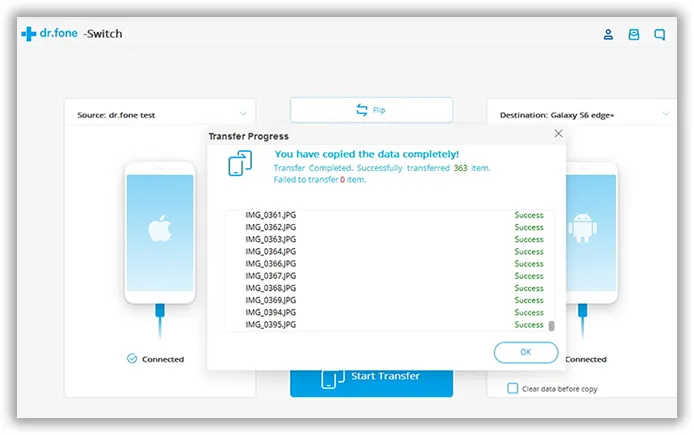 While there are many programs available on the Internet to transfer app from one phone to another, TunesBro PhoneTransfer is considered the best one as this software is tested on literally every brand. Not only that, if you are an iOS or Blakcberry user then also you can use the same software to transfer apps and other data from one phone to another.

---