Android P 9.0 is finally released and if you have already decided to quit iPhone and join the Android family then this tutorial will guide you through the process of transferring text messages from iPhone to Android or vice versa. Even if you didn't purchase a new Android, you can still learn how to transfer SMS from iOS to Android for education purpose.
In this guide, we will discuss 3 easiest ways to transfer SMS from iPhone to Android but make sure to have a full backup of iPhone as a precaution in case any kind of data loss occurs before implementing any of the below methods.
Method 1: Transfer iPhone SMS to Android with iTunes and iSMS2droid
This method is a bit complicated because we will have to workout a lot in order to completely transfer the messages. If you are interested, please read the following details. If not, the go straight to Method 2 as it is much easier to go with.
Step 1 : Connect your iPhone to a computer and install iTunes app. Open iTunes and click Device icon at the upper left corner. Then click "Summary" tab and Back up tab next. iTunes will create a full backup of your iPhone and save it on the computer.
Step 2 : Find the backup file on Mac and Windows PC. If you are using Mac platform, then the backup file is located at /(user)/Library/Application Support/Mobile Sync/Backup. On the other hand, if you are a Windows user then the file is located at /users/(username)/AppData/Roaming/Apple Computer/Mobile Sync.
Step 3 : Now, look at the file that has been created recently. The SMS backup is be named as "3d0d7e5fb2ce288813306e4d4636395e047a3d28". If you have trouble finding this file, then simply copy the text and paste it on the search bar.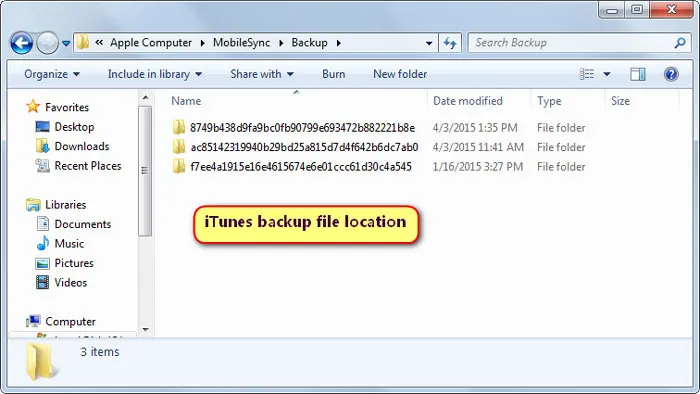 Step 4 : There you have it! This is the exact back up file you need to copy to your Android smartphone's phone memory or micro SD card and proceed with the next step.
Step 5 : Now, on your Android phone, go to Google Play Store and install iSMS2droid. Launch the app and choose "Select iPhone SMS Database". Now, find the file called "3d0d7e5fb2ce288813306e4d4636395e047a3d28" on your phone that you just copied and open it. This will convert the SMS backup file from to XML format and all iPhone messages is imported on Android.
Method 2: How to Transfer Contacts from iPhone to Android with PhoneTrans
Well, as you can see from the above steps. It is a big challenge for people who don't know much about computer staff. So in this section, we will introduce a much easier method called TunesBro Phone Transfer. It is a desktop program supported in both Mac and Windows and helps to transfer not only text messages but also other data types like photos, music, videos, contacts, apps etc. It is a very handy program that every smartphone user must use in order to enjoy a smooth data transferring experience.
Support Devices: iPhone X/8/7/6S/6/5S, Samsung Galaxy S9/S8/S7/S6, LG V30/G6/G5, Sony Xperia XZ/XZP/XA, Moto Z/X/E/G, OnePlus 6/5T, Lenovo, Huawei and other 2000+ models.
Step 1

Install and Launch TunesBro Phone Transfer on PC or Mac

Download and install TunesBro Phone Transfer first. After installing the program, just launch the program and click "Switch" out of all the options available.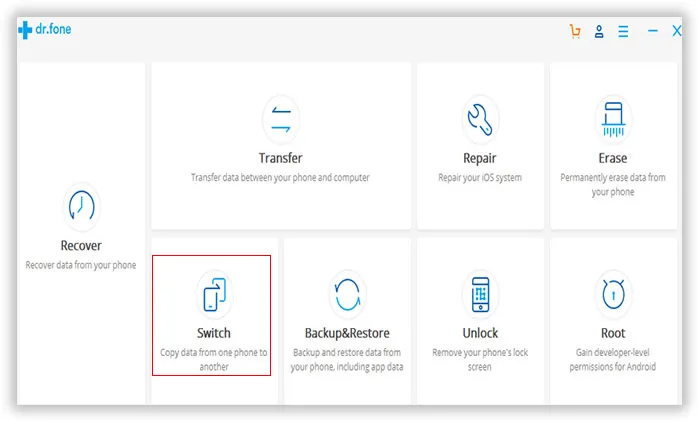 Step 2

Plug iPhone & Android Phone to Computer

Connect iPhone and Android smartphone to PC and both phones will be shown side by side like the picture below.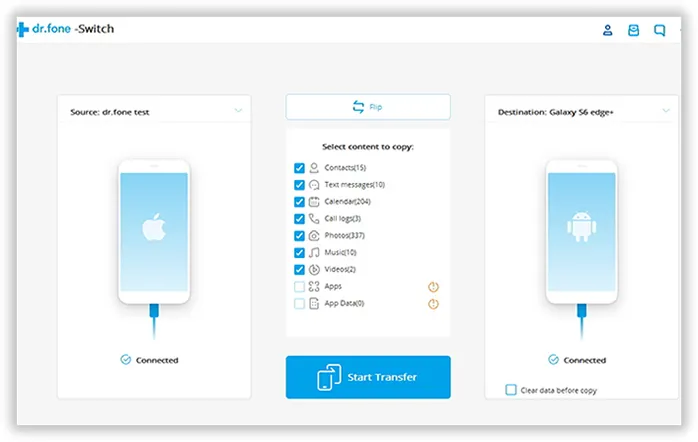 Step 3

Transfer SMS from iPhone to Android Phone

Since we are moving content iPhone to Android, make sure the left side shows the iPhone and the right side shows the Android phone. If not, then click once on "Flip" button to change the positions. On the middle section, you will see all the data types that can be transferred, just select "Text Messages" and click the "Start Transfer" button. Now, wait and watch all the files moveing from iPhone to Android.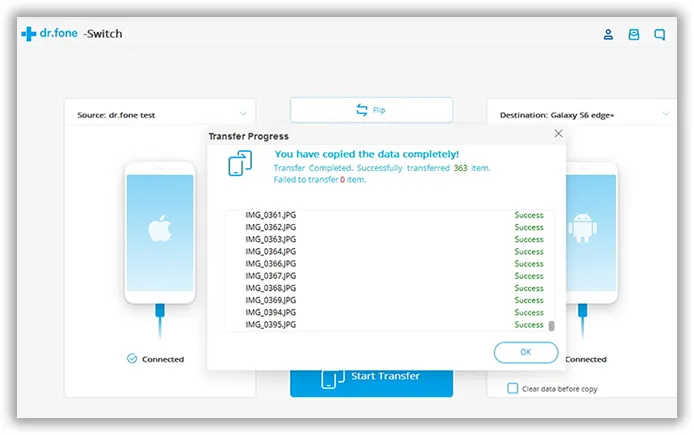 Method 3: Copy Text Messages from iPhone to Android via SIM Card
Another easy way to transfer messages from iPhone to Android is via SIM Card. This is rather a simple way but doesn't work all the time. But if you are lucky enough then this method should work fine as well.
If you have saved all the SMS in SIM Card then eject the SIM card from your iPhone and insert it on your Android smartphone. Reboot the Android phone and upon startup, it will ask to import messages and contacts from SIM card. Simply tap on "Import" and it should automatically import all the messages and contacts that are saved in SIM card to your Android phone.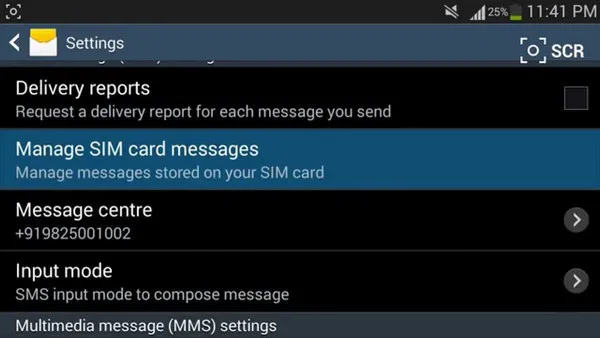 Summary:
Moving messages from iPhone to Android could be challenging but as you can see, it's not that complex if you know how to perform this. Android 9.0 P has the ability to detect messages from SIM cards or other database files automatically which could be helpful to migrate the database type contents.

---