Android is based on Linux, which has a strict policy on user permissions. Rooting is a process to break the limits made upon by manufactures. With a rooted phone, you will have more freedom on managing the device, such as uninstalling stock apps you don't like, flashing third-party ROMs or killing backup processes that drains battery. In addition, if you want to recover lost data from Android phone, rooting is a must. With a rooted phone, data recovery software such as DiskLab for Android can fully scan the whole device to find the deleted files.
Basically, we have two options to root an Android phone or tablet. One is with mobile apps and the other is with traditional desktop programs. We will introduce both methods in this tutorial.
Supported Android Devices: Samsung, HTC, LG, Sony, Motorola, HUAWEI, Xiaomi, ZTE, Lenovo and many others.
Method 1 : How to Root Android Phone without PC
Many users now prefer using mobile rooting apps because of the convenience. So we mention this method first. Up to now, there are some well-known apps for such purpose, including Framaroot, Univeral Androot, iRoot, KingoRoot, KingRoot, etc. In this example, we will show you the steps for Framaroot, as it is the best app for rooting.
Step 1

Download and Install Framaroot APK

Download and install Framaroot APK from here(framarootappdownload.net). Find the downloaded APK and tap it to install it on your device. If you downloaded it on a computer, you need to copy the file to your Android device with USB cable.

Note: If the install being blocked, it means the phone can't install apps ouside of Play Store. You need to enable it from Settings -> Security-> Unkown resources.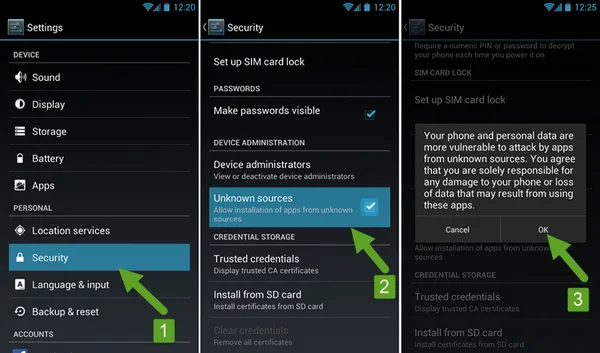 Step 2

Open Framaroot App on Android

Open Farmaroot app and choose Install Superuser. Select the Barahir option as the exploit to root the phone. If this failed, then you can try out other options such as Boromir, Faramir, etc...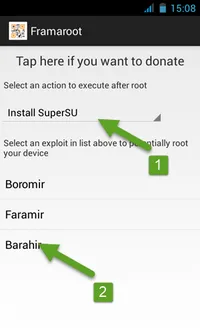 Step 3

Start Rooting Android with Framaroot App

The rooting process will be started after selection. Once the phone being rooted successfully, there will be a message saying Superuser and su binay installed. Then reboot the device.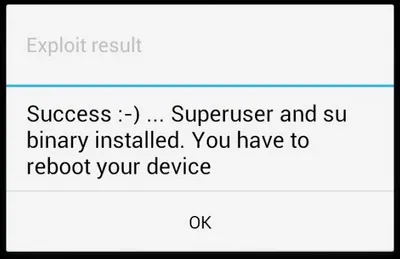 However, mobile apps still has its limitations so not every device can be rooted with this app. If it failed, please try out rooting apps mentioned above. If still not working, then please use desktop programs instead.
Method 2 : How to Root Android Phone with Computer
Desktop rooting programs are more powerful due to the high spec of computer. So the success rate is much higher than the mobile apps. In this section, we will show you how to root Android with KingoRoot, the most popular rooting tool on computer.
Step 1

Install KingoRoot on Computer

Download KingoRoot from here and follow the instructions to install it on a Windows PC. After open it, you will see the user interface as below: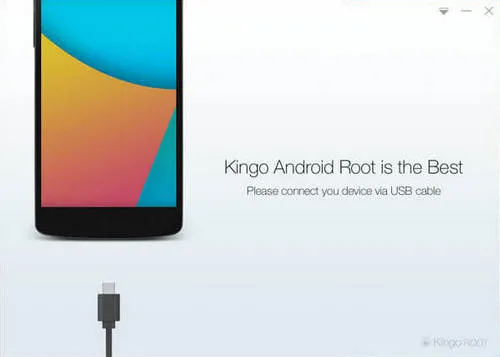 Step 2

Turn on USB Debugging on Android

USB debugging enables your Android being controlled by a computer. So the rooting app can send command to your Android and install necessary packages to root the device.

For Android 2.0 – 2.3: Settings -> Applications -> Development -> USB debugging.

For Android 3.0 – 4.1: Settings -> Developer options -> USB debugging.

For Android 4.2 and higher: Settings -> About phone, Tap Build number 7 times to enable Developer options. Now go back to Settings -> Developer options, turn on USB debugging on there.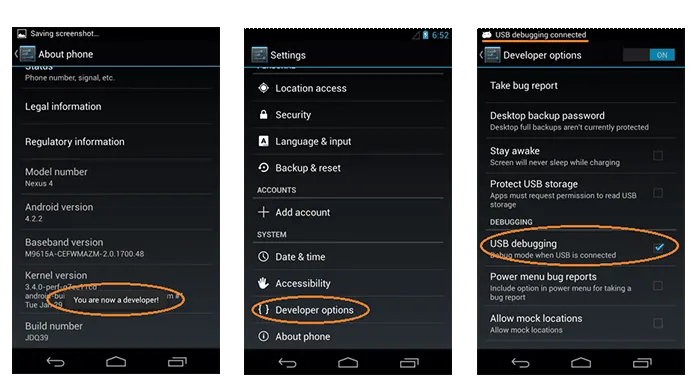 Step 3

Connect Android to Computer

Now connect your Android to computer with the USB cable. KingoRoot will detect your phone in a minute and install USB drive for the device.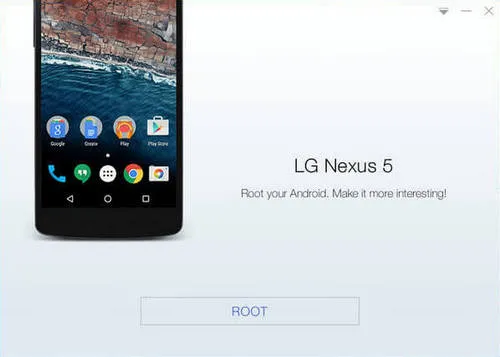 Step 4

Prepare to Root Android Now

Click "Root" button at the bottom to start the rooting process. There is a circle showing the percentage of the task. When it is 100% completed, it means your Android was rooted successful. Reboot the device and you can enjoying more freedom on the device.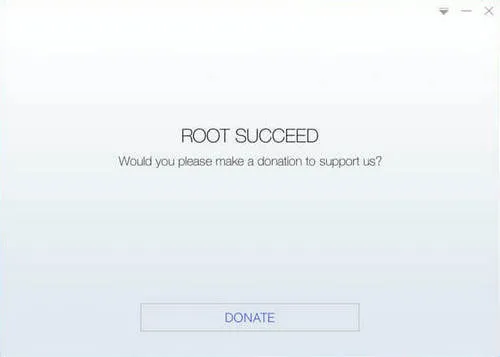 Rooting becomes much easier now with the rapid growth in technology. For lower version Android device, rooting app is preferred because of the high success rate. For recently released Android devices, desktop rooting program is welcomed as it is much powerful than rooting apps. However, you can try the one you like most.

---