Instagram is one of most popular apps among Android users. When Instagram introduced the 15-second video format back in 2013, nobody really knew whether it would be a hit. In 2016, they increased the limit to 60 seconds with Instagram Stories, and the following year they introduced Albums, which allows up to 10 minutes of video in total. Today, under the umbrella of its parent company, Facebook, Instagram is very strong on the video side, with over 400 millions users posting to Stories every day. With so many choices, it's good to have a way to download these videos  on PC or Android.
The problem with downloading videos directly from Instagram is that…well, you can't. There's no download button for videos so you can't get it that way. Unless you know some coding, you don't have a choice but to use a third-party apps that can rip videos from the social platform. Due to this limitation of directly downloading videos from Instagram posts, there are several PC tools to get the job done for you. Let's look at a couple of these tools and methods.
How to Download Instagram Videos on Android
One of the best ways to download Instagram videos on Android device is using online downloading websites, which only requires a web browser to get started. There are a lot of online video downloading services targeting Instagram users. Find one of these that you like, and you can start downloading whatever videos you need for your own use. Be aware that some of these may be copyright-protected, so you can only use it for personal purposes and sharing among your friends. Here's how to do it:
Step 1: Log into your Instagram account on a desktop and go to a post containing the video you want to download.
Step 2: Click on the three vertical dots on the video post and select Copy Link.
Step 3: Open the online video downloading service (like Downloadgram.com) in a new browser window, paste the link there, and click on Download. Most online services work in a similar manner, but there may be some differences. Most of them will even allow you  dragging and dropping the URL of the video post.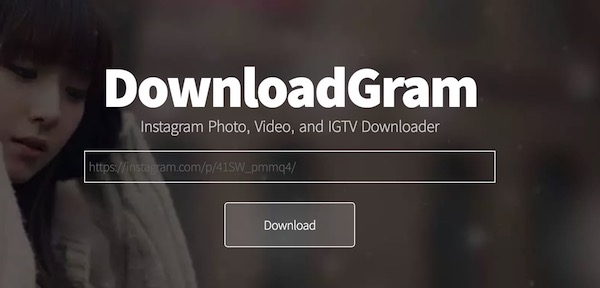 Step 4: Specify the location in which to save the video and confirm the download. When ready, your download link will appear. Alternately, you may have to enter an email and then get your download link that way. A few sites will let you preview the video it has captured before you can download it. In such sites, click the three dots next to the video controls section of the video and click on Download.
Online services allow you to get easy access to video downloads without having to install any software on your PC. But if you feel that is easier or better, then continue to the next section.
Suggest reading: how to download Android Music or Video to PC
How to Download Instagram Videos on PC
There are several great utilities that you can try, but you have to use it for yourself and decide which one you'll be going with in the long term. The way it works is essentially the same as the online services, but such tools will let you create new folders and save all videos in a separate locations.
One great software application for this is 4K Stogram. With an application like 4K Stogram, you can search for Instagram videos using hashtags, usernames or locations. However, the generic process for using an Instagram video downloader is as follows:
Step 1: Download and install 4K Stogram software on your PC. Keep it open.
Step 2: Log into your Instagram account, go to the video post and capture the link from the three dots menu.
Step 3: Either download directly using the download button, or in the video preview, click on the three dots and click Download. It depends on which utility you're using.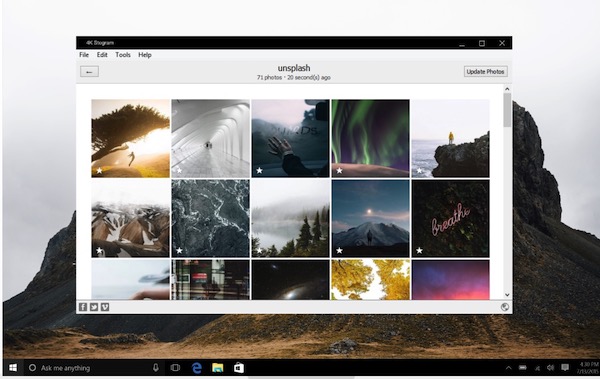 And that's about it. Even though Instagram doesn't make it easy to download other people's videos, you now know at least two different ways to do this on your PC.
That brings us to the question of copyrights and privacy. Videos typically contain people, and some of them are even protected on Instagram. You may be prevented from downloading such videos, but even if you find a powerful ripping tool to bypass these restrictions, you need to respect the privacy of the person posting the video. You may not be able to use such content in your official marketing material or any other commercial purpose. If necessary, you can ask the uploader if it's okay to use the video for your purpose, but make sure you first get permission before using anything. You don't want to find yourself in legal hot water for violating someone else's privacy or copyrights.