It is quite common when you misplaced Android phone and couldn't find it. Or the phone was lost or stolen for some reasons. The thing we care about is the data that it contains. It would be a huge trouble if you forgot backing it up. Don't get too bored about this. Actually,  there are several methods to tackle with these kinds of situation. Calm down and sit tight! The article below is going to demonstrate few of the interesting tricks to secure your mobile data once it gets misplaced or lost as that is the foremost thing that needs to be taken care of.
Tips 1: Locate Android Device with Find My Device Service
With all the latest Android devices launched in the recent years, Find My Device service comes in default in the Settings app. This location tracking service is coordinated with Google account to track down Android device in few moments. If you are not fully aware of how to use the service, read the guidelines discussed below in steps:
Step 1. Firstly you need a web browser in order to access the network to locate your lost device. So launch a web browser from another phone, tablet, or computer.
Step 2. Open Google home page if it is not your default browser.
Step 3. Type "Find my phone android" in the Google search box.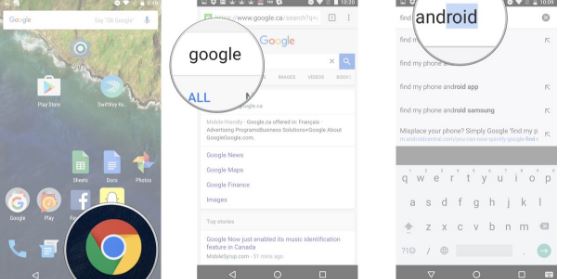 Step 4. When the search results appear, tap on the first option that is "Find My Device".
Step 5. Now enter your associated email address and password like a normal entry. If you have a two step authentication setup then you would need to complete that process too.
Step 6. Once your phone is located you will have three options to choose from which are as follows:
You can Ring your phone to make a noise thereby altering the nearby people about the theft or misplacement.
You can Lock your phone so that the finder can't access your phone.
You can Erase your phone as this is the best option to heed if you are sure that you are not likely to retrieve your phone. It will permanently delete all content and settings on the phone once it is connected to Wi-Fi network.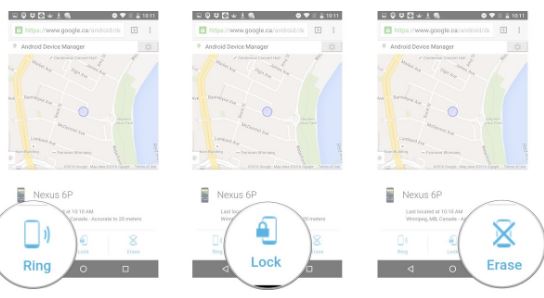 You can certainly choose any one of the aforementioned options to secure your phone. And if your Find My Device service is not working then there must have been some issues with your Wi-fi.
Tips 2: Locate Android Device by Using Google Assistant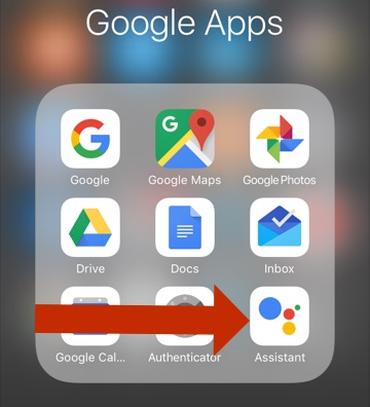 If your currently available phone or device is connected to the same Google account to which your lost phone is connected then it would not be that difficult to track down your device using Google assistant service. Firstly you need to link your Google account and voice to a Google Home Device which is elaborated in the following steps:
Step 1. Open Google Home app and from the top right corner of the Home Screen tap "Devices". Find the device card and tap the option "Multi user is now available, Link your account" or "Get personal results with Voice Match" and then "Continue".
Step 2. If you have not yet agreed to the terms and conditions yet, then on the screen tap  "Yes I'm in".
Step 3. Now say "Ok, Google find my Phone" and your Google assistant will ring your phone even if it is set to "Don't disturb me" mode.
Tips 3: Find My Android Phone by Number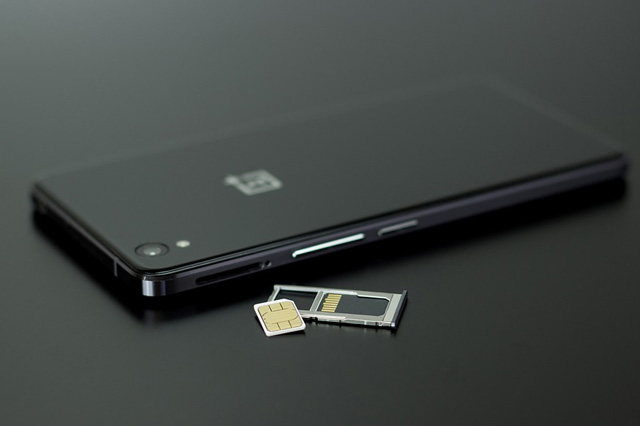 In this section of solution you are going to track down your device by tracing the SIM card it contains. Tracking the SIM cards is the most efficient methods of all to track your Android device. Just follow the guidelines elaborated below to locate your lost Android device:
Step 1. Firstly check your phones cover box and look for the device IMEI number which is a unique number to identify a mobile device. 
Step 2. Contact service provider you have a contract with and tell them your account number, mobile number along with IMEI code. After that, ask them to track down your phone's current location.
Step 3. Once the location information is attained, call the police. Law enforcements can block your phone to prevent others from using your phone.
Conclusion:
Android phones have become essentially a part of our life as we carry all your credentials, information, along with the device to all places. Thus losing your device can really cost you heavier than you expect it. But it would not be that difficult to track it down if you know how to deal with the situation. Before taking the support of law enforcements, try out the methods mentioned above in order to locate it yourself.
[Sassy_Social_Share]