Android is now the most popular operating system on earth and it has been installed on billions of mobiles devices.  It would be so crazy to run Android on a Windows PC, right? No, it is totally possible with the help of PC emulator. And many of them are available on the latest Windows 10. If you currently don't have Android device at hand and want to experience the good part of Android, then Android Emulator is the best choice.
But mostly  Android emulators don't work as advertised thus it fails to live up to your expectation most of the time. Thus here in this article, we have brought top 5 Android emulators which can work efficiently without any setbacks to change your opinion about them.
Edit: All mentioned Android Emulators in this post work well on Windows 10, Windows 8 and Windows 7.
No 1: MEmu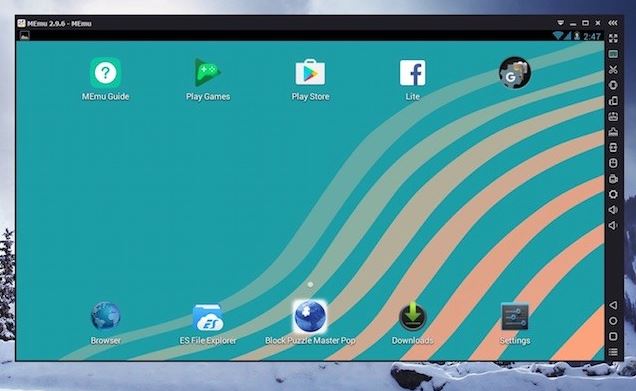 MEmu is an Android emulator for Windows PC which is based on Android Lollipop OS version. In fact it comes pre-installed with Jellybean 4.2 and when you upgrade to Lollipop, you have to download extra packages.
It supports Intel, Nvidia and AMD chipsets unlike other Android emulators which are mostly not compatible with different processors. It comes pre-loaded with Google Play Store so you can download applications and play games as many as possible. It is in fact compatible with APK files such that you can open and run any APK files on Windows without any difficulty. It supports file transfer from pc, keyboard mapping, screen-shot tool, full-screen mode, screen recording, operation recording tool, etc.
No 2: Remix OS Player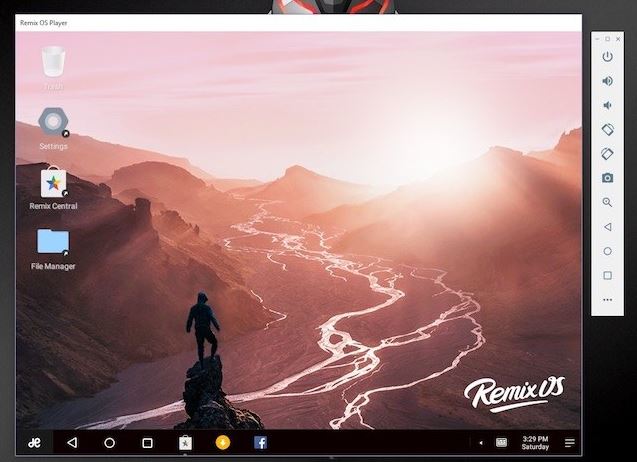 Remix OS played is basically an operating system based on Android x86 project. It is compatible with both Windows and Mac. But besides being a usual operating system it is also an emulator based on Android 6.0 Marshmallow. Before installing Remix OS Player, you must know that it does not support AMD chipsets and needs "Virtualization Technology" activated in your BIOS, so these are few of its downsides which at times does not go in its favor. You can play multiple games with this emulator and can even map keyboard. You can manage signal strength, location, network type, and many more things which can actually assist you debug your Android Applications.
No 3: BlueStacks PC Emulator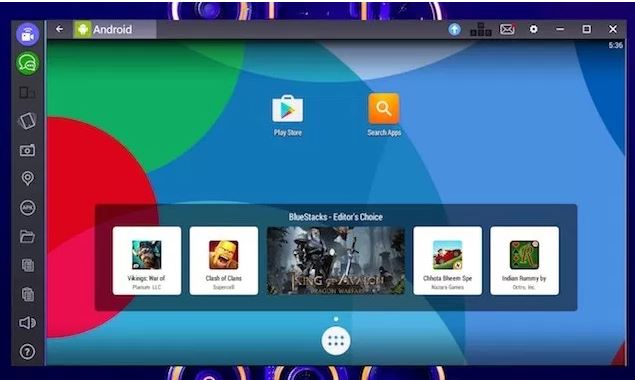 BlueStacks is completely based on Android 4.4 KitKat and actually has been the first emulator serving Android in PC. But nowadays, many competitive emulators too have come in its way. Like other emulators, it too comes with Google play stores which gives you access to download thousands of apps and games. You can install APK files as well without any difficulty. It has got certain features which are not present in other emulators. One of those is live-stream to Twitch so basically you can display your Gaming skills to your followers as well. Then using its TV tool you can actually live-stream to Facebook live which brings an additional feature to its domain.
No 4: Nox Player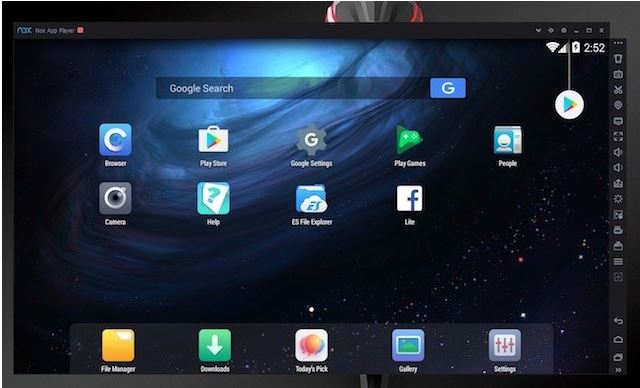 Nox Player is yet another Android emulator based on Android 4.4 KitKat Os version. It offers a lot of features so it's possible that it might appear to be a bit more overwhelming at its first sight. But if you use it for a longer period, you will become habituated with it in time. From the settings of this emulator you can actually change the CPU cores,  the amount of RAM that you would like to allocate. If you get any issues regarding compatibility with any Game, then you can change between two graphic modes-  DirectX and OpenGL.
It comes with pre-loaded Google Play store so you can download as many apps and games as you wish. It is an amazing emulator and you must give it a try.
No 5: LeapDriod PC Emulator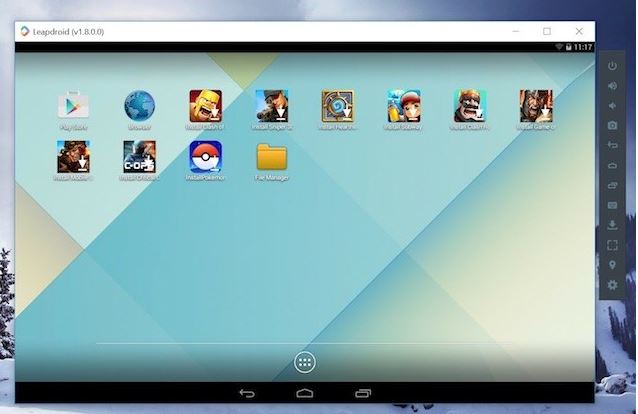 LeapDroid is another powerful Android emulator which was acquired by Google the last year but eventually it was shut down. But fortunately you can still download it from other sources and it would still run like every other emulators. Regardless of its discontinuity it still ranks among the best Android emulators in the internet market.
It is also based on Android 4.4 KitKat OS version and comes with applications such as camera, music, browser, Google Play Store support, etc. The home screen provides shortcuts to download popular games. You can directly launch APKs by downloading from the PC. It supports Keyboard mapping, gesture details etc which gives an impetus to its collection of features.
Conclusion:
If you are bored using your same old Android and needs some radical changes in terms of expansion of display and everything then Android emulators are the programs which can give you the exact thing you are looking for. The emulators mentioned above in the article are one of the best 5 emulators which would definitely give results as advertised, but you need to have the basic adepts with computers and Android in order to enjoy it thoroughly.
[Sassy_Social_Share]