How to Use TunesBro DroidGeeker
If you want to control your Android or iPhone from computer then DroidGeeker is the perfect tool for you. If you are an Android user then this program gives you the ability to backup and restore your Android smartphone with just one simple click. Furthermore, you can install apps, transfer and exchange music, videos, photos, contacts, messages and other data between phones and computer and so on. You can also send and receive messages using the same software too. All task in one simple location..
Step 1

Download and install Android Manager

You can download the program by clicking the above buttons. It is absolutely free to try and works in both Windows and Mac computers, so make sure to download the compatible version. Next, open the downloaded file and install the program by reading the setup instruction and launch it to see the main user interface.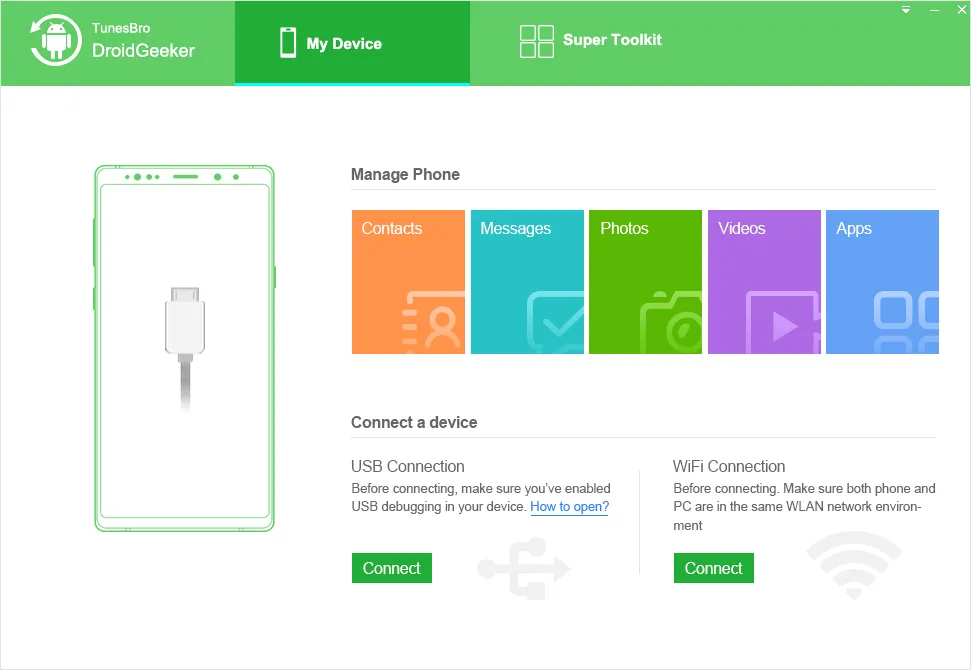 Step 2

Connect Your Android Phone to PC

Next, connect your Android phone or iPhone to computer using a USB data cable and wait until the device is recognized by the software. Once it is done, the program will show your phone as connected.

Note: USB debugging must be enabled on the phone and trust the computer when a message pops up on the phone screen.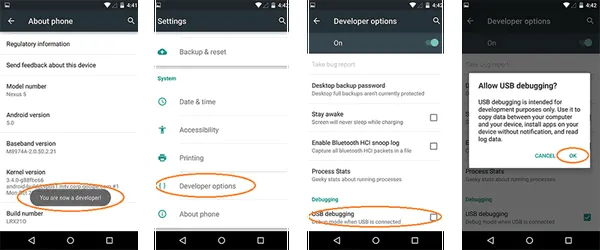 Step 3

Know the Program Interface

Android Manager has three main interfaces named "My Device", "Super Toolkit" and "Download". Let us show all the features available in each section.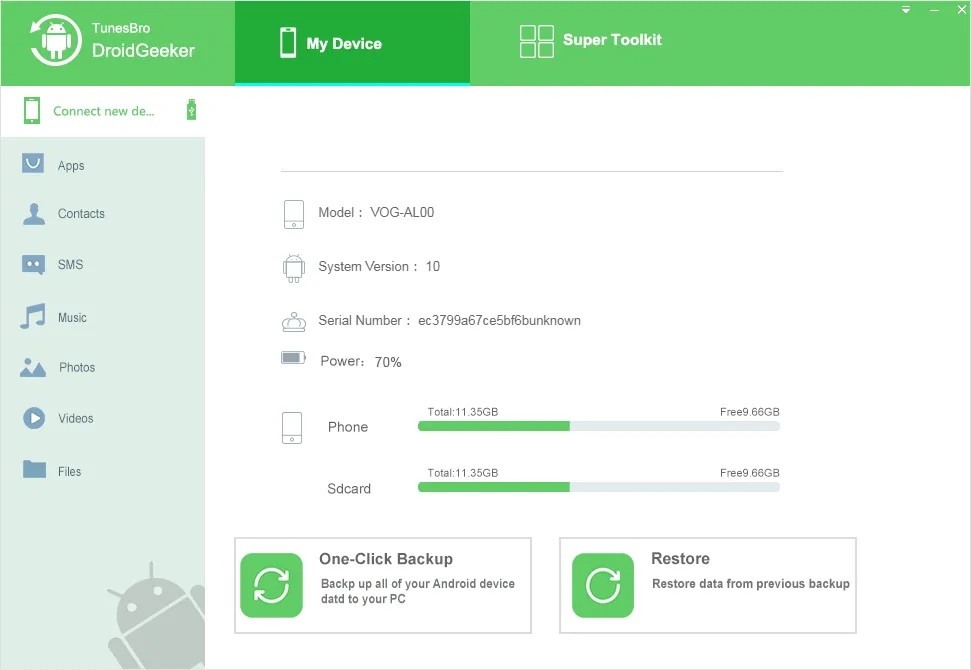 Part 1

My Device

From "My Device" tab you will be able to control your entire phone content and you will find some hot keys to perform some quick tasks. From the left sidebar, you will be able to view the apps, Contacts, SMS, Music, Photos, Videos, etc.

Each option performs its own task and if you wish to transfer files from one phone to computer then you can use these quick options.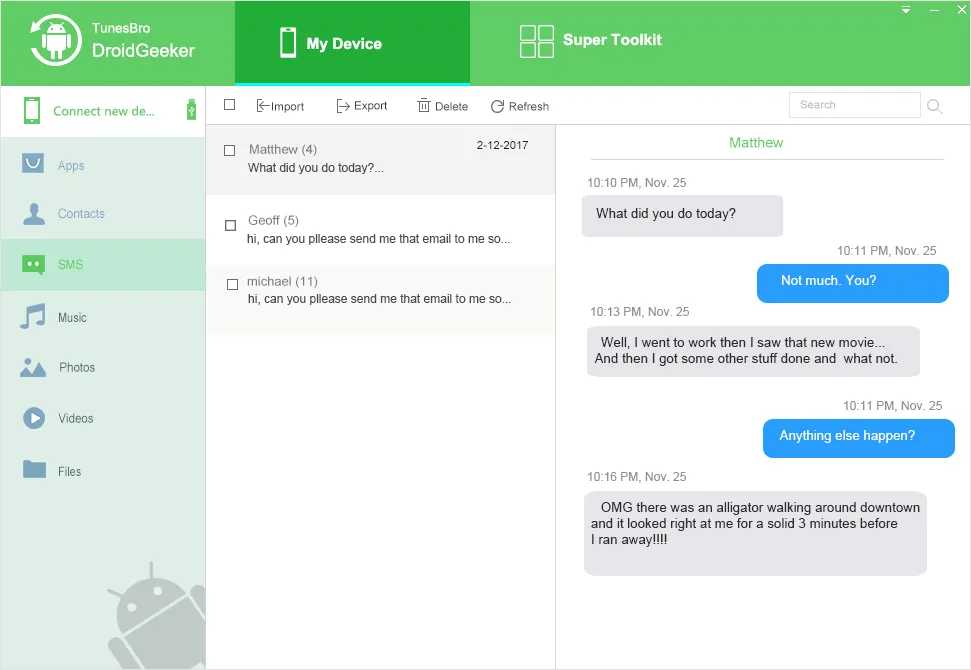 Transfer contacts from Android phone to your computer for backup.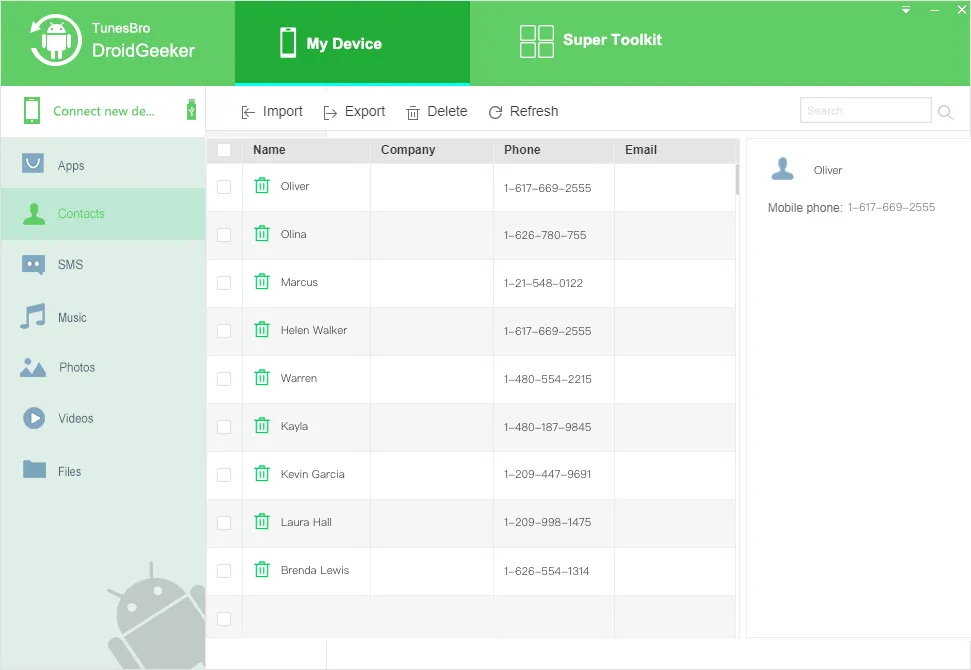 Part 2

Super Toolkit

Next tab is the "Super Toolkit" section which provides a tons of applications that can be installed on your phone. It starts from phone transfer to data recovery to data eraser and mirror go. You may have to pay to use the additional features but they are all worth it. Furthermore, if rooting is an issue for you then this program provides one click root option to root your phone with literally just one click on your mouse.
Part 3

Backup and Restore

The "Backup & Restore" tab is one of the best feature provided in DroidGeeker as this is the section where you can backup and restore your data to computer.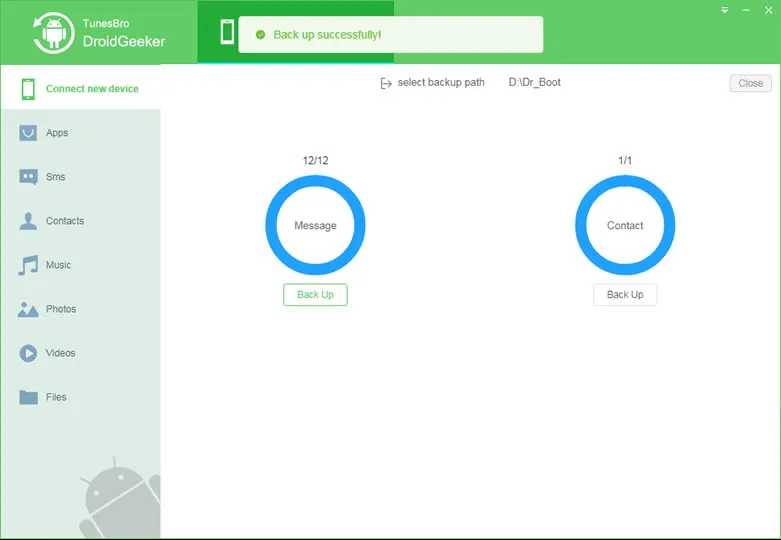 That's all of it. It's just a brief description of the entire program. You should officially visit the website and check all the features yourself. We are pretty sure that you won't regret it. Hopefully you guys found this guide useful and will share it with your friends and families.