How to Use TunesBro Phone Transfer
Though TunesBro Phone Transfer is quite easy to use, there are still users having problem with the program. The main purpose of this article is to tell people how to freely use this software. The steps are in great details with screenshots. So it would be not a problem any more once you have carefully read this post.
Step 1

Download and Installation

Please click the above button to download the installation file on a computer. It can be a Windows PC or Mac computer. Then follow the prompts to install the program on that computer. After that, the program will be opened automatically and you will see the main interface: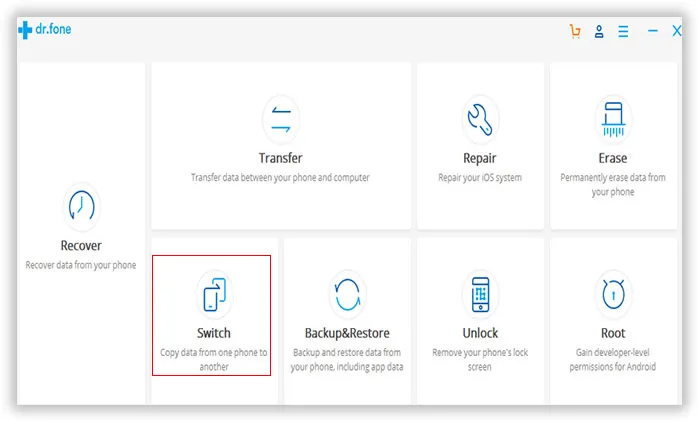 Step 2

Registration (Optional)

The free version is only able to transfer a few items. The main purpose is to let you try out whether it works or not. If yes, you need to purchase a license to activate the program. Please click the icon on the upper right corner to purchase the program and input license code afterwards.
Step 3

Connect Two Smartphones to Computer

Please take out USB cable of the old and new smartphone. And connect them to the same computer with the cable. Now click "Phone to Phone Transfer" on the main screen. You should see the device name displayed on the program. Make sure the position of source and destination phone is correct. If not, simply click "Flip" button to change positions.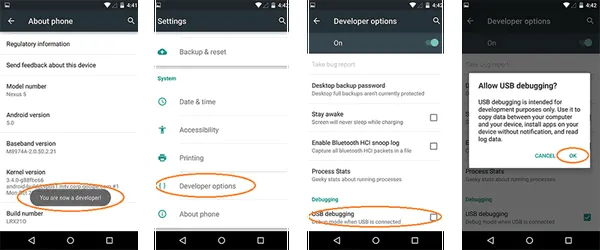 Step 4

Select the Content You Wish to Transfer

TunesBro supports several types of content for different smartphones. You can see them on the central of the program. Now, select the items you wish to transfer to the new phone. If the text in gray color, it means it can currently not be transferred.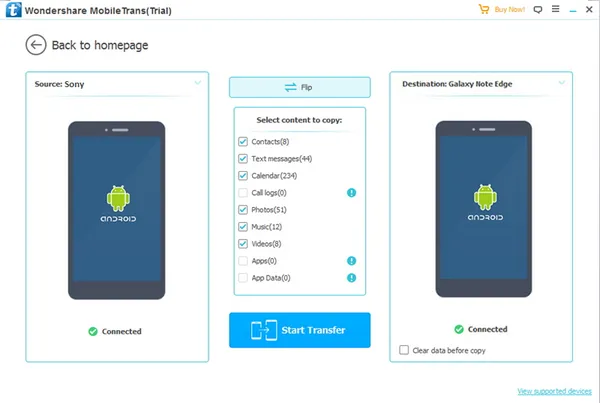 Step 5

Start Transferring Data to Target Phone

After selection, please click "Star Transfer" button to start the transferring task. The actual time depends on how much data you have selected. Please keep the phones well connected and wait for a few minutes.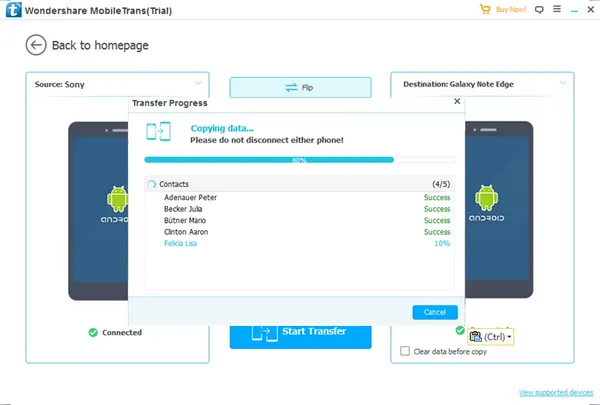 If you still have questions with TunesBro Phone Transfer, please submit an email to our support team. We will help you out as soon as possible.