There are literally dozens of screen recorder apps for Android, but not all of them are created equal. When choosing a screen recorder for your Android device, there are several things to consider, such as recording quality, the ability to share or stream, ability to configure your recordings and more. Keeping that in mind, we've picked the best 4 Android screen recorder apps that you can try on your device. This list follows no particular order of preference.
Google Play Games: Build-in Screen Recorder for Android
Yup, we bet you didn't know that Google Play Games was great for recording on-screen activity. Originally intended to manage your gaming profile online, Play Games also has a screen recorder function that you can use for other purposes. The downside is that you can only record 480p or 720p resolution videos, but that's enough for most users who don't want to be saddled with high data charges.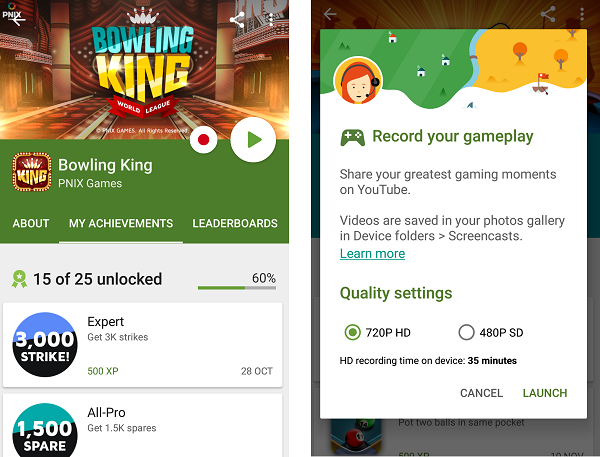 All you need to do is go into the app and activate the recorder, and then exit when you see the recording interface. You can then record anything shown on your device and easily share it with others in a number of ways. It's totally free, and it'll already be in your phone as a native app so you won't even have to download it.
Further reading: how to transfer recorded videos to computer
Super Screen Recorder: Record Video with Internal Audio
Another great Android screen recorder is the Super Screen Recorder. There are no caps on how long your videos can be, and the best part is that no watermark is applied to the videos. It's also free, offering Full HD capabilities – 1080p, 12Mbps, 60FPS. One of the cool features is the Facecam Recorder, which uses your selfie camera to record you within the screen recording. If you want to make a video that also showcases yourself to your online social fans, this is the screen recording app for you.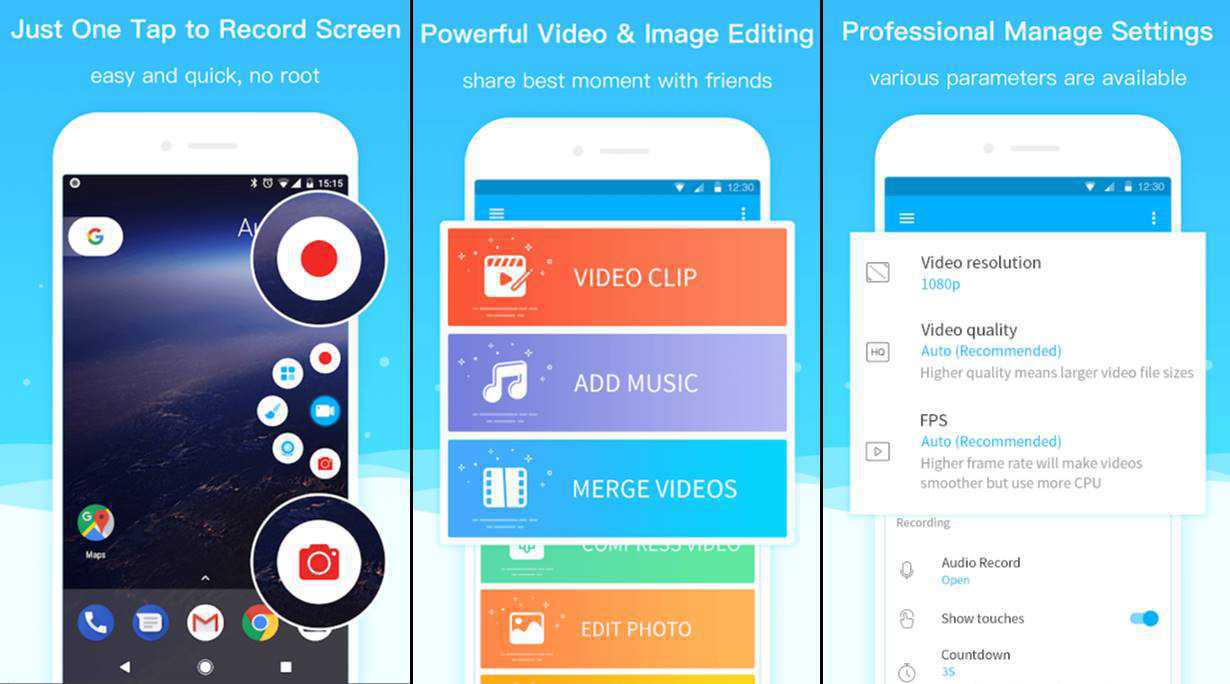 It's also great for explainer and tutorial type videos because it captures screen touches and click operations. To stop recording, all you need to do is shake your phone, and the recording is turned off. For a free app, this comes highly recommended, and there's no need to root your Android device when installing it.
Tips: Delete Recorded video by accident? Here is how to recover it
Mobizen Screen Recorder: Best for Samsung Galaxy S10/S9/S8
Great for Samsung's premium devices like the Galaxy S10. This screen recorder offers free watermark removal and 2k resolution screen recordings. No rooting is required, but you can only save the recordings on the device or microSD card. Sharing has to be done externally with another utility, which is one of the obvious downsides. One great feature is that you can add background music to the video and even add intro and outro clips to make them more personal. Good tool if you make a lot of videos for sharing later on YouTube and other platforms, since it allows Full HD recordings.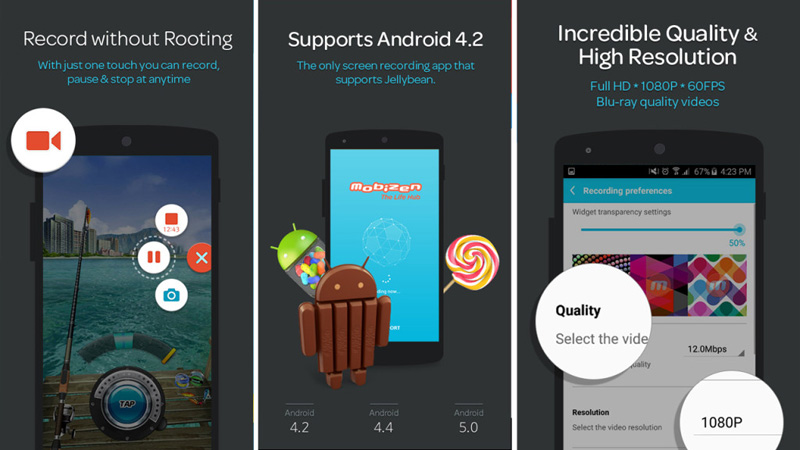 You can use the Facecam feature to capture your own reactions and facial expressions as you record the video, so it's another great tool for making social videos that are personal and reach out to the audience in a more effective manner. It also captures microphone audio so you don't have to dub over the video. Simply keep talking as the recording progresses, and it'll be captured in the final video file. Make sure there's no ambient sound, though, because you can't edit the audio later on. Also, it doesn't record the internal sounds, just external audio through the phone's mic.
DU Recorder: Flexible and No Root Required
DU Recorder is a highly rated Android screen recording app that requires no rooting. It's very flexible in terms of being able to choose frame rate, bit rate and resolution, and the interface is quite intuitive. There's a floating window for easy access to the controls, and you can even hide the floating window for frameless videos. You can even draw on the video while it's recording, so it's great for making annotations and highlighting parts of the video to which you want to draw the viewer's attention. The screen broadcast function makes it ideal for streaming your videos live to YouTube and other platforms like Twitch, and you can record external audio as you make the video recording.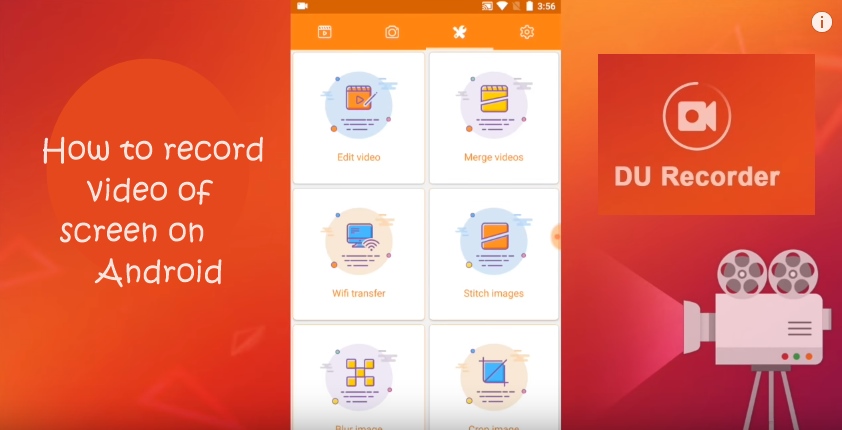 The editing features make it even more attractive because you can trim out middle bits and even merge multiple videos to create a single file that's seamless. Add your own custom intro and outro for a truly personalized experience for your social audience. One of the unique features is language support for over 20 different languages, making this a truly global screen recording app for Android.
These apps are intended to help amateurs and pros make stunning screen recordings and edit them as they please. Try out all of them for free by downloading from Google Play, and let us know which one you like the best. If there are other mobile screen recording apps that you'd like to suggest to our readers, please feel free to mention them in the comments section.