There are many benefits to get an unlocked Android phone such as cheaper price, less restrictions, etc. So, it is much better to buy unlocked phone rather than  a locked one at higher price. Especially in the western countries, the price of best unlocked smartphones has decreased drastically and of course that's good.
So, if you are wondering what are the best 5 unlocked phones in 2018 that you would rather buy unlocked than purchasing the contract then we are here to let you in through the best unlocked phones priced under $200, $200-$500 and over $500. Additionally, if you have any other suggestions then let us know in the comments so that we can update our list regularly.
Warming tips: How to transfer data from old phone to new one?
Cheap Unlocked Android Phone under $200
#1: Motorola Moto E4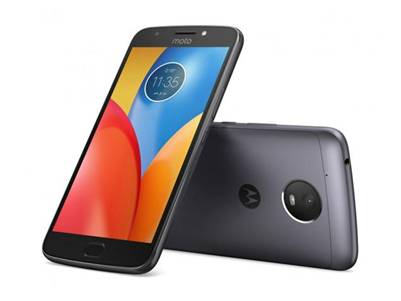 Motorola Moto E4 is a profound unlocked smartphone that offers a decent hardware specification at an incredible price. Watching YouTube videos and surfing net couldn't be easier with  5" inch 1280X720 display. Not to mention it is using the latest Qualcomm Snapdragon 425 processor – you can literally open ten apps at a time without experiencing any delays.
On the other hand, it has 2 GB RAM which is enough to run most apps and games with 16GB internal storage capacity. You can even expand the memory storage up to 128 GB with a micro SD card.
Tips: memory is short? Check this post to free up more space on it
Presently, an unlocked Motorola Moto E4 will cost you somewhere around $129.99 to $149.99. You can buy the phone directly from eBay, Best Buy or Amazon. However, with Amazon Prime you can even get this smartphone for $99.
#2: Honor 7X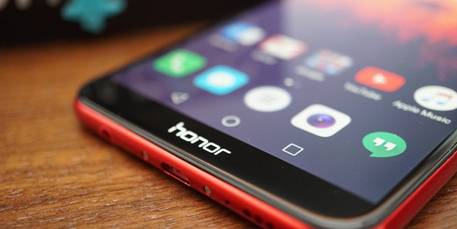 Honor 7X is another amazing unlocked Android phone that is worth mentioning in here. With many exhilarating features, Honor 7X is one of the most radiant smartphones that a buyer should take into consideration in 2018.
Out of outstanding features, Honor 7X has 5.93" inch display screen with 1080 pixel resolution. Video and photography can be done in HD quality with 18:9 aspect ratio. It is running on Huawei's own Kirin 659 octa-core processor which is capable of running 4 cores with 2.36GHz and the other 4 at 1.7 GHz. Running multiple apps is absolutely no problem with this phone.
The stock firmware  is using Android 7.0 Nougat but  it can be updated to latest Android 8.0 Oreo. Honor 7X comes with both 3 GB or 4GB RAM depending from where you buy the phone and same goes with storage capacity as it has both 32 GB and 64 GB storage capacity. The external memory can be expanded up to 256 GB and it has a massive 16 megapixel rear camera with a 2 megapixel secondary camera to manage portrait mode. Taking selfie is even with this phone's 8 megapixel front face camera.
Right now, this smartphone costs under $199 and can be purchased from Amazon, eBay, Best Buy and any other local vendor.
Tips: Got a new phone and sell the old one? You should erase all data before selling
Best Unlocked Android Phone under $500
#3: OnePlus 5T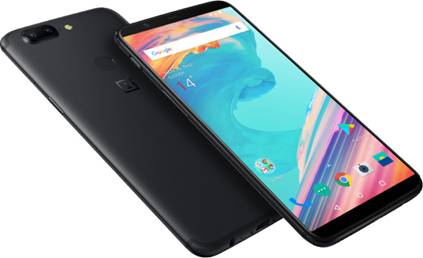 If you don't want to spend a fortune on buying an iPhone or an expensive phone but still want to take benefits of a high-end specification then OnePlu 5T is exactly what you are looking for.
OnePlus 5T is a gorgeous big screen phone with 6.01" inch screen offering full high definition display with 18:9 aspect ratio. This gives the phone a classy look that outstands  from all the other expensive smartphones in 2018.
It has an amazing 20 megapixel camera with the latest intelligent pixel technology. This new technology helps to take photos in low-light which most smartphones fails.
The headline is that OnePlus 5T is a stunning unlocked phone with some premium features considering the price is cheaper than any other smartphone. You can easily grab one from its official website.
Best Unlocked Android Phone over $500
#4: Samsung Galaxy S8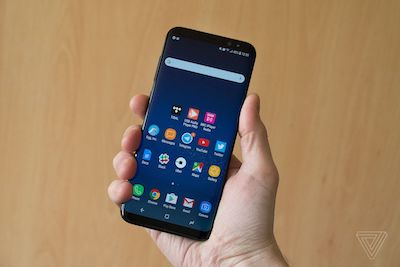 Samsung always understands the requirement of smartphone audience and comes up with devices that blows everyone mind. Basically, most users want long battery life, high definition screen, crystal crisp camera, and improved phone experience. While Samsung Note 7 did bring all these features but it was causing heavy overheating issues which made Samsung to bring Samsung Galaxy S8.
It shouldn't be a surprise if we say Samsung Galaxy S8 is the best unlocked phone in 2018. The features provided by this smartphone are enormous – high-end camera, beautiful interface and all installed with newest technology that's totally ecstatic.
Samsung S8 comes with a poweful Snapdragon 835 processor, 4 GB RAM and 64 GB internal memory. Current the software version comes by default is Android 7.0 Nougat. Moreover, Samsung launched lots of accessories that's worth checking out. It can even remotely control your computer and other home accessories while shooting 4K videos and live streaming on Twitch and YouTube.
Samsung Galaxy S8 is now available on all nearby Samsung stores, Amazon, Best Buy, Walmart and even on other e-commerce website selling electronics devices.
#5: Google Pixel 2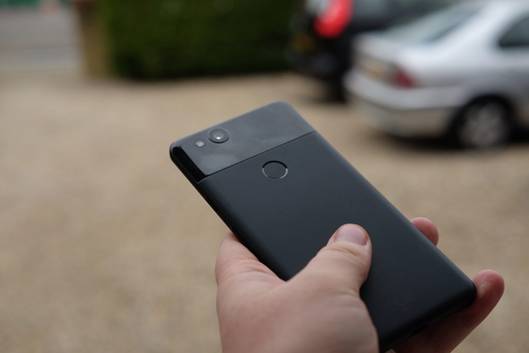 Google Pixel 2 is our final recommendation as the best unlocked phone in 2018. Granted, it has fewer features from Samsung Galaxy S8 but if you are looking for a simple yet powerful smartphone then Pixel 2 is the best option.
Pixel 2 has 5" inch display along with a 1080p resolution. It does have a Qualcomm Snapdragon 835 processor, 4GB RAM and 128GB internal memory. However, if you have less budget then you can also get the 64 GB version of this smartphone. Keep in mind, you won't be able to expand the memory as there's no option to put SD card into it.
If you love photography then you will be thrilled to use its 12.2 megapixel camera and not to mention, Pixel 2 camera has been nominated as the best camera among all the smartphones in 2018. Battery life is also impressive as it can run 18 hours non-stop playing videos or games.
To best honestly, there is not a single phone existing that fits all people. The choice is different under different price tag and hard specs. Please choose the best according to your own needs and preference.
[Sassy_Social_Share]