All iOS users are pretty familiar with iTunes as it is the official tool to manage their iDevice like  music, movies, apps and other multimedia files from computer. So, you may be wondering that if you were an Android user then what could be the best iTunes alternative for Android? Stop worrying! In this article, we have collected the top iTunes alternatives for Android smartphones so that you can manage all of your phone's data from computer with easement. 
iTunes Alternative for Android #1: AirDroid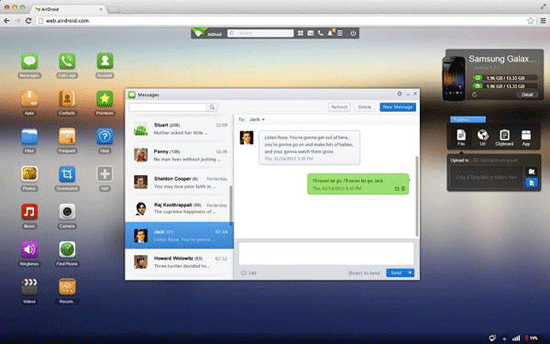 AirDroid helps Android users to manage all the data from their Android phone using their personal computer. It is available on both Windows and Mac computer for a smooth experience. The software can definitely provide all the features that are offered by iTunes. Moreover, you can even control your devices from online user interface.
AirDroid is super powerful and obviously, every Android user must have this tool considering you can even play Android apps and games. Plus, this app offers a nice way to  surf the internet without having any apps at all. Additionally, you can easily install APK files inside the emulator and run it like you do it on Android phones. However, you will get annoying ads popping up all the times if you are using the free version.  
iTunes Alternative for Android #2: Samsung Kies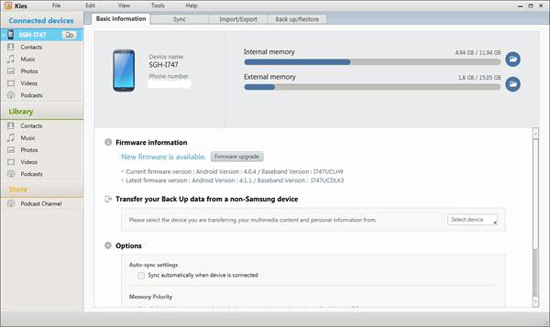 Samsung Kies is originally design by the Samsung, Inc. company exclusively for Samsung users. At first, Samsung Kies was developed only for transferring data from Samsung devices to computer and vice versa but now with the latest version you can even move apps, multimedia files and organize your smartphone from the computer. It even launched a special iOS version just for Mac users last year. It is significant ally liter than other data transferring apps and has an amazing user-friendly interface. What's more, it is absolutely free to use.
Kies is a great tool for all Samsung users, easy to install and very lite in size. You can even remotely control your PC with your device and it definitely recommended for all Samsung phone users. Unfortunately, this program is only available for Samsung users. Bugs are still crashing the software which makes users disappointed often. When this happens, there are also great alternatives to it.
iTunes Alternative for Android #3: HTC Sync Manager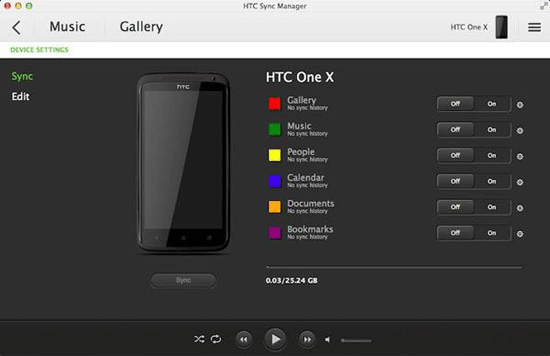 HTC Sync Manager is a stunning phone managing app exclusive developed for HTC users. Basically, you can control your entire HTC device from computer. What's outstanding with HTC Sync Manager is that it helps not only to transfer files from HTC to PC but also it helps to sync database related files like contacts, messages, documents, calendars, etc. with computer. It is a one stop solution for all HTC users. You will be surprised to see how useful HTC sync manager could be with its gorgeous user interface and easement of usage.
The user interface is really messy and confusing. Also, connectivity between HTC and PC could be challenging sometimes.
Conclusion
Although iTunes is the king in the world of iOS but unfortunately Android doesn't directly have an solution like that. However, you can definitely look at the amazing alternatives to iTunes that we have shown in this article for Android users. Keep in mind that iPhones and Android are two different set of smartphones using 2 different software platform. 
[Sassy_Social_Share]