Most of the Samsung users should hear the freeware developed by Samsung called Kies. The main purpose of this software is to connect your Samsung phone to the PC so that you can manage and transfer files between the phone and computer. This app supports Windows 10/8/7 and Mac OS X. You can download Samsung Kies from its website. Kies or Kies 3 can be used for syncing smartphone contacts, tasks, calendar with Outlook. In addition, it also allows you to restore and back up all sorts of data on the phone that include personal information like contacts, messages, photos, videos etc.
Unfortunately part of the Samsung users are not satisfied with this software and there are some reasons behind it. Connection problem is one of the most common issues that piss off the consumers. Kies is unable to connect the phone and this happens quite regularly with this app. Another crucial problem of Samsung Kies is loading data slowly. It takes a good amount of time to get all the data loaded when the device is connected to computer. Finally it comes with very limited features. So it is the time to find a good alternatives to Kies.
User Tips : Top 4 Samsung Kies Alternatives in 2016
Alternative 1

AirMore

It is a free app for managing mobile devices. It allows you to transfer data between your PC and Samsung phone without using USB cable. All you have to do is search the app from Google Play Store and download it to your mobile.

Now you need to go to the address "web.airmore.com" from your browser and there you will find a QR code. Now open the app on your mobile and select the option called "Scan to connect" and now you need to scan the QR code. Now you would find a dialogue box and you have to tap "Accept" to connect. Now you can easily use all the features of this software to transfer and manage your files between PC and phone.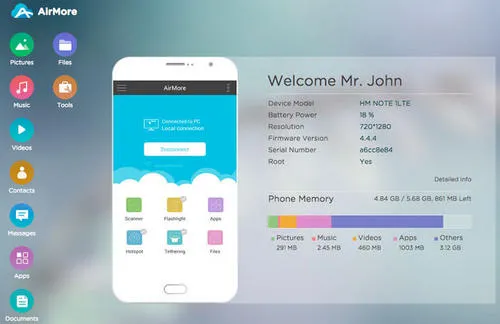 Alternative 2:

TunesBro DroidGeeker

TunesBro DroidGeeker is considered to be the best alternative to Kies. It has all the features you need to manage the phone, such as data backup/restore, install/uninstall apps and data transfer between different devices.

The program works fast on both Windows and Mac without delay. It also has an astonishing user interface that you can know how to use the program at first glance. With this software you can manage almost everything on your Samsung phone though a computer, including messages, contacts, photos, music, videos and aapps.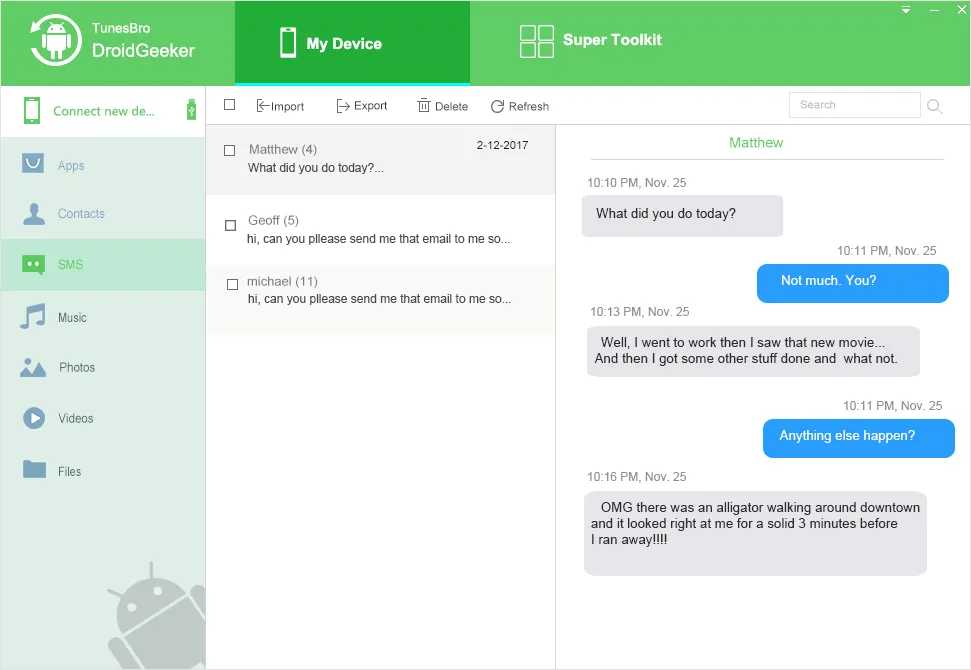 Alternative 3:

Apowersoft Phone Manager

This is another effective tool that you should consider. It is able to manage all types of files like messages, contacts, notes, photos, videos, music etc. It also allows you to restore and back all your phone data. All you have to do is download the software on your PC. Now you should connect your phone to the computer with USB cable and click the "Trust" button to get your phone detected by the software. After that, you can easily manage all the files with the help of this smart alternative of Kies.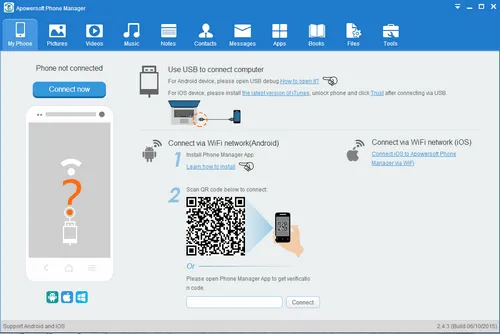 Alternative 4:

Samsung Sidesync

If you use both computer and phone manufactured by Samsung, then Sidesync is the best alternative to Kies. It is a free screen and data sharing software. This software allows you to cast your phone screen on your PC and you can control the mobile by using keyboard and mouse. You can easily back up data and transfer files between your PC. You can easily drag and drop feature to manage and transfer your files.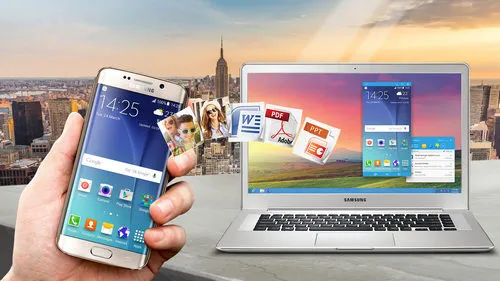 There are many more alternatives if you do more research on the web. However, the above 4 are the best ones for all types in regards of features and user friendly. So it would be a useless to look for others as download and install take time. Not to mention testing the functions after install. However, if you came across some nice one, please feel free to share it in comment.

---