An ISO image file is referred to a pack of files that are archived in one single place that can be further burned into compact discs. ISO images mainly contains applications and operating systems that can be installed after burning them properly to a disc. The main advantage of ISO image file is that it can be written on any removable disc and it will be made bootable automatically. So for example, if you are burning a Windows 7 operating system into a disc that that disc will be bootable and the operating system will be ready to install.
Part 1. Why We Need to Create ISO Image from Folder?
It's a very popular way to distribute a large amount of files with ISO image over the internet. This because mainly ISO image files can contain large software and operating systems in a single file. If you use any ISO editor then you will be able to see that a single ISO image can contain thousands of data that will be too messy if you keep in a normal folder.  

.ISO files are mainly used for backing up files like pictures, videos and other programs & applications that you may have downloaded for an easy-to-access form. Rather than keeping them in a folder that will look very cluttered, it's easy to keep them in an ISO file format. What's more is that converting the folder and files to ISO image will compress the size and will help you to save some space on your PC. And the best part is that it can be shared very easily with anyone.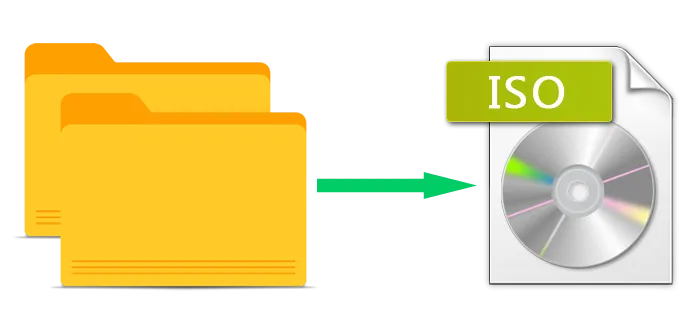 Part 2. How to Create An ISO Image from Files/Folders/Drive
If you have been severely disappointed with whatever tools you have preferred for the ISO creation undertaking, then you need not lament anymore, as TunesBro ISOGeeker is best ISO creator which can carry out the process in no time. It is a wonderful tool, and unparallel to every other tool found on the internet, there are 5 core features integrated with it including: burning, creating, extracting, editing and copy image. ISOGeeker program could be able to handle different types of image files like ISO, Bin and CDI and access, edit them without getting errors. If you only need to create ISO image from file or folders, that's very simple, just add the files, fodler and drives that you want to include in the ISO image, then save it. The program can process ISO file with up to 5G storage maximally and never crashes!
Step 1

Download and Install ISO Creator

Step 1. Begin the procedure by first downloading the right version of this tool from the official website to either on you Windows PC or Mac. Install the tool later after its download. Then run the tool with admin rights to exercise all the admin privileges.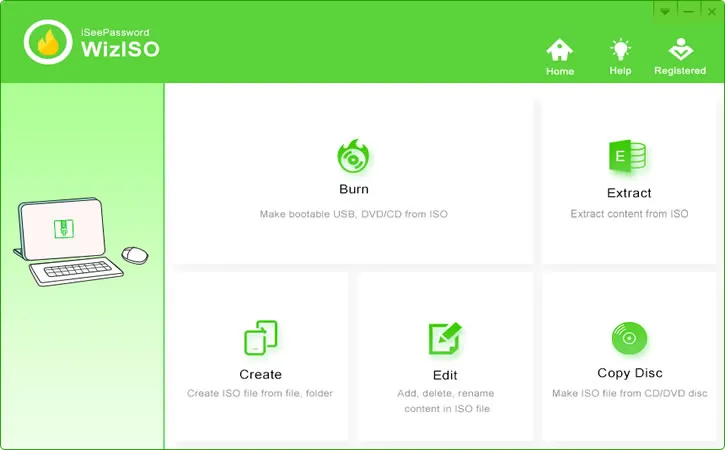 Step 2

Open 'Create' Option

On the main UI of the screen, you will get to see many features depending upon your need to deal with ISO files. For the time being, click on "Create" option to enter the ISO creator Window like below.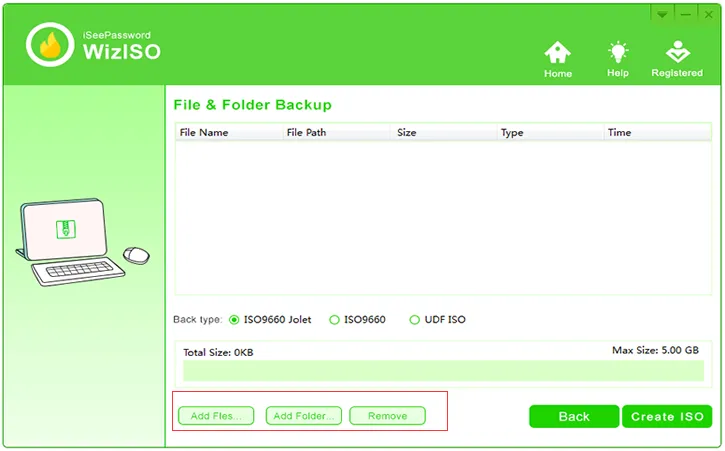 Step 3

Start to Add File, Folders to the Program

You can click Add Files or Add Folder button to browse the folder or the system file that you want to process into ISO format. You can use Ctrl+A to choose all files/folders. Once it is chosen, click "Ok" to load it unto the tool's operating Window.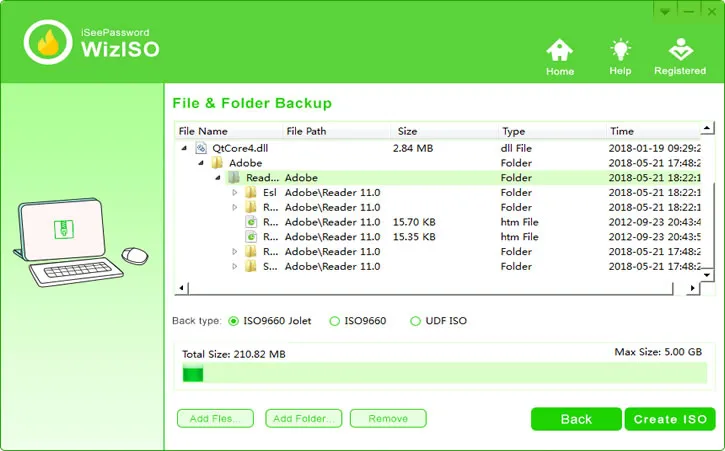 Step 4

Start to Creating ISO Image from Folders

As you can see there are 3 types of ISO image for choosing like ISO9660 Jolet, ISO9660 and UDF ISO, In general, we recommend choosing ISO 9660 Joleft which is the latest ISO standard. Then click Create ISO button to start creating...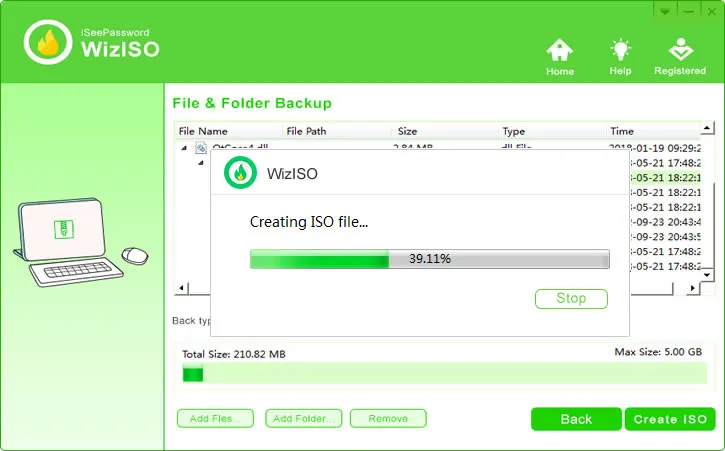 Then waiting it to creating ISO... this will take a couple of minutes based on the size of the files you added. After the creating is complete, it will pop up a Window with saying "Create successfully" and click the ISO Folder to open the location.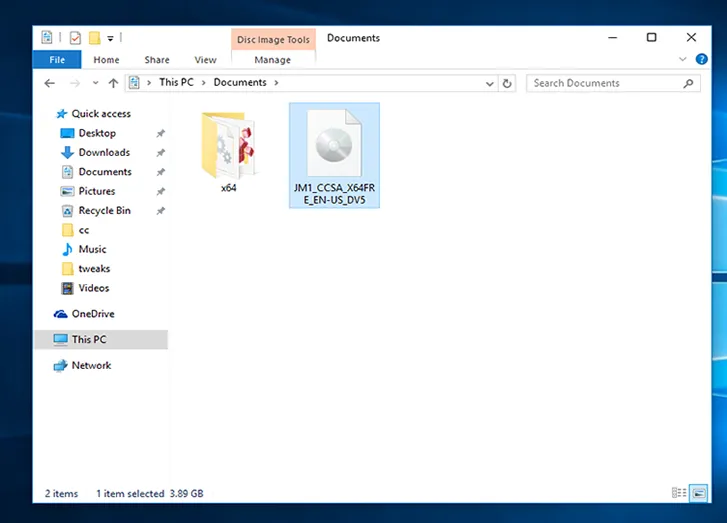 And that's it! The part of your job is done and the rest is up to the tool to handle the processing to provide the ISO format of the contents.
Conclusion:
Creation of ISO files have greatly remodeled the ways of software and operating system exchange among users over a distant location via internet. Besides it has allowed the attachment convenience while sharing over internet or through CD/DVD. There are many other methods online are very much effective in creating ISO files, but when it comes to ISOGeeker, you simply cannot defy the advantages it offers you over the other tools. Thus if you are looking for a guaranteed result, cling onto this ISO Creator tool till the end. But you need to be adaptive enough with software handling while following the guidelines, that's all.

---
HOT ARTICLES

• How to Make A Bootable USB Drive from ISO File
• Make A Bootable DVD from ISO File
• How to Make Image from Disc
• How to Extract Conent from ISO Image
• How to Edit ISO Image
• How to Add, Delete File to ISO Image
• How to Burn DMG to USB on Windows
• Convert DMG to ISO