The main reason that Android dominates smartphone world is due to the countless options it offers to customize appearance and behaviors. Android launcher app is at the heart of customizable area on Android phone or tablet. Without a launcher,  Android smartphone won't even work because it will sacrifice at home screen. Basically, all launcher apps provide a killing home screen, lock screen and customizable options beyond imagination.
Whether you want to change the font size of the apps to the menu grid view to change the home screen look, you can modify all the stuff from an Android launcher. You guys may have noticed some cool icons or features or graphics on your friend's smartphone and may be wondering how come their phone looks so cool but your looks so dull. Well, there's nothing special on your friend's smartphone except the Android launcher. So, in this article, we will be listing the top 5 Android launcher in 2018 that everyone must try to give their smartphone a new style.
Tips: Please backup your Android phone before installing Android Launcher to void data loss.
Why should I Use Third-Party Launcher?
There are too many launcher apps available on Google Play Store that could be a great replacement for the default launcher. The stock launcher that comes with the phone doesn't really gives you a lot of customizing options. So if you simply replace it with any cool third-party Android launcher then surely you will be able to play a lot with your phone than before.
We know that there are thousands of launchers available on the Google Play Store and that's why to save you indefinite amount of time, we are listing down the top favorite launchers in 2018.
Best Android Launcher #1: Go Launcher (Fastest)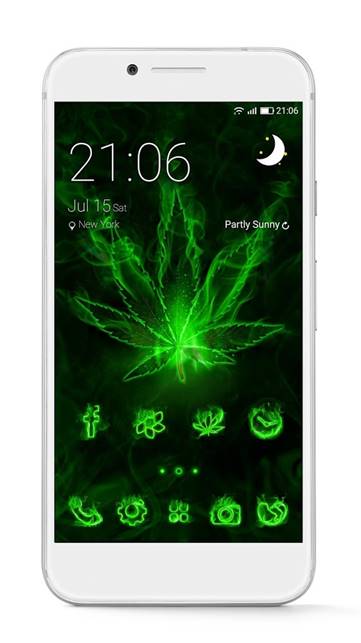 With over 100 million downloads, Go Launcher is one of the best launcher that you must try. Every Android user must use this launcher to totally change the style of their phone.
Go launcher provides thousands of free themes and wallpapers that can be changed daily twice if you want. This app is updated regularly to give you the latest fashion every day. Over 20+ transition effects are provided by default with several cool widgets like weather forecast, search, calendar, etc. It also has additional features like managing apps, hide and lock them along with the option to boost your phone with a tap of a button.
Best Android Launch #2: Buzz Launcher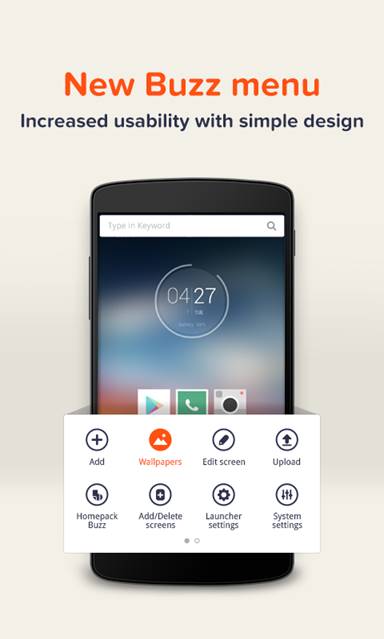 Buzz Launcher was recently listed as the editor choice in Google Play Store and has been a featured app in numerous occasions. Buzz Launcher offers endless customizing options and it also has the cool feature to apply shared home screens. It has no ads whatsoever and has been downloaded by millions of users so far. It is even available with the latest Android 4.0.3+.
Buzz Launcher offers thousands of free wallpapers and themes to choose from. Smooth and customizing transition effects. Set up new home screens with just a tap of a button. Several icon packs are available with cool effects. Even offers several widgets like clock, data, vattery life etc. And on top of all, you it even allows you to make custom widgets for free.
Best Android Launcher #3: Hola Launcher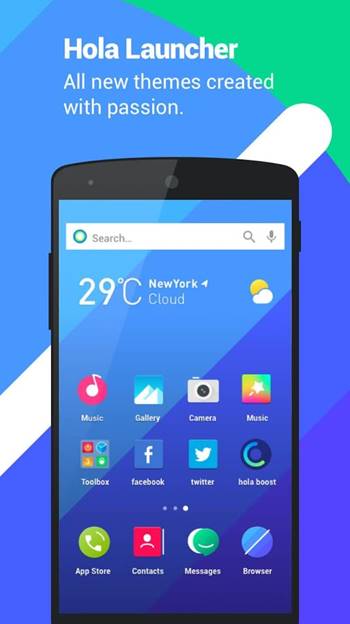 Hola launcher is very simple but yet powerful launcher for any Android device. Quite liter in size with endless features available. It is an all-in-one app that gives you the options to change themes and wallpapers, boost phone memory, saves battery, provides charring protector with app manager to keep your phone smooth as butter. It even allows you to boost the games and apps speed by freeing up RAM and external memory. Overall, a sweet and decent launcher to try.
Best Android Launcher #4: Apex Launcher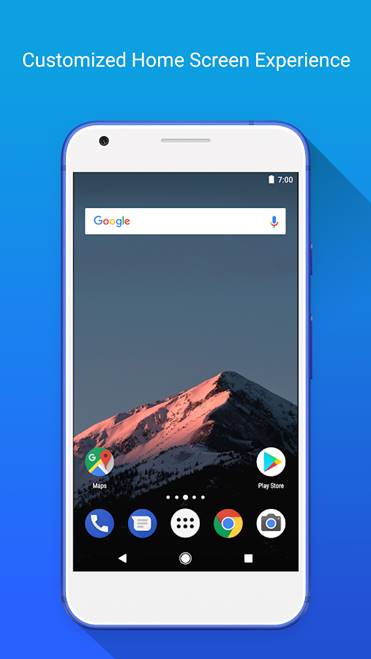 Apex launcher focuses more on design and latest styles to make your phone look up to date. You will be experiencing the most fashionable trends with this app along with stylish home screens. It has been listed as the best Android launcher in LifeHacker before and also it was featured in Google Play Store several times.
It allows you to have up to 9 home screens with scrollable dock. Very fancy and creative transitions effects along with custom icon packs available. Shortcuts and folders will have innovative looks with this app plus it provides tons of security features like hiding and locking the apps.
Best Android Launcher  #5: Microsoft Launcher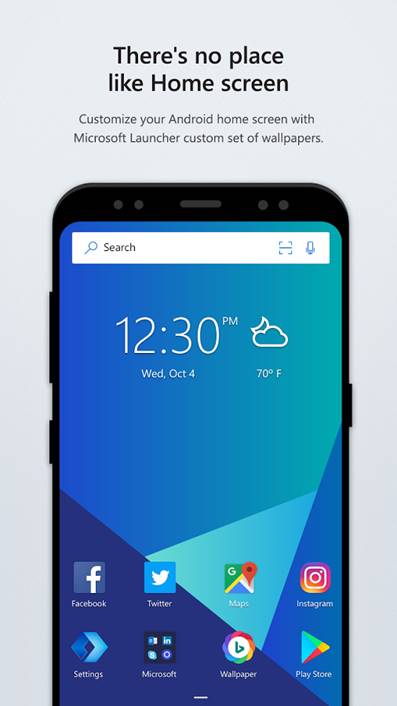 How about using a well-known launcher developed by Microsoft itself? That's right, Microsoft Launcher which has named Arrow launcher previously has come to the spot light. It is one of the most elegant launcher available with tons of useful features that are helpful for students. It does offers the usual themes, wallpapers, icons packs etc. but it even provides additional features like Microsoft/school account, access calendars, documents and any recent activities from the personalized feed. You can also open the pictures, documents, files etc. from your Windows PC to your phone easily.
Like we said, it is best for the students as well as office workers who liked to work in phone computer and smartphones. It allows you to sync your computer and phone together so all the database format files can be accessible from both devices easily. It cannot get better than that.
[Sassy_Social_Share]