Today we are going to answer one of the most asked questions on the Internet about how to clear Cache on Android smartphones. To be honest, this is not a hard task but we do like think that "hard" word varies from person to person and to their level of expertise.
Basically, app cache or system cache on Android phone reserves the wastage of data collected from apps or surfing the web browsers. This cache however helps to load the app or web page quickly if you are opening them repetitively. For example, if you open Google Maps too much then the app cache actually helps to load the map faster however they take an immense space on your device.
On the other hand, app data are a bit different and they store information like login details, customization settings, preference and other modifications occurring with the same apps. So, if you want to have some extra space on your phone then clearing these app cache data will be helpful. Sometimes, they even consume couple GBs of data that are totally useless.
So, in this tutorial, we will show you how to clear cache on Android smartphones seamlessly.
How to Clear App Cache on Android 6.0 or Lower
Step 1. Tap on Settings. You can either find it on Menu or you swipe down the notification bar and tap on the gear icon to open it.
Step 2. Scroll down and find the apps option and tap on it once.
Note: In some phones, this option may be named as Applications too.
Step 3. Now, open the apps from which you wish to clear the app cache.
Step 4. Select the Storage button and it will show much app cache is taken by the app.
Step 5. Tap on "Clear Cache" and it will remove all the cache from the app.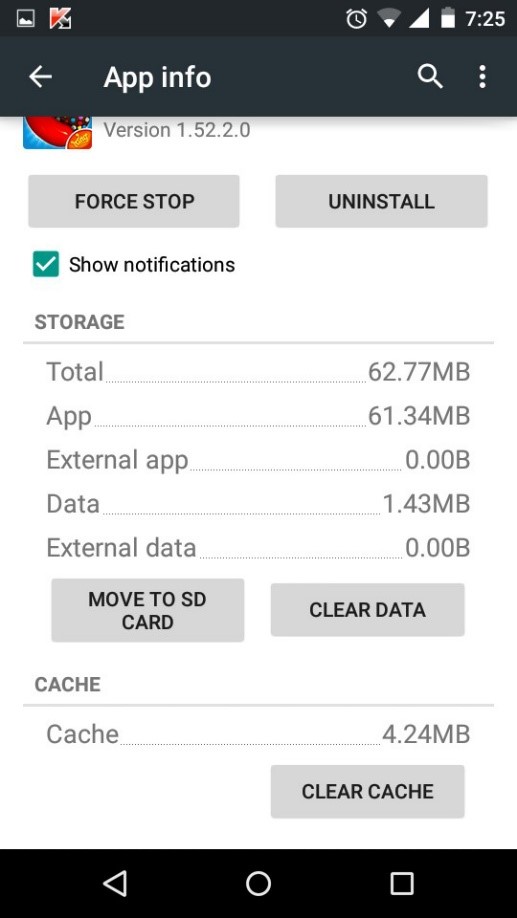 That's all, you may now check the memory storage unit and that much space will be available on your phone now.
How to Clear Cache on Android 6.0 or Higher
On Android 6.0 or higher versions, the function is same, just the buttons are placed distinctly and nothing else is different.
Step 1. Unlock your phone, open the menu and tap on Settings.
Step 2. Next, select Apps or the App manager option.
Step 3. You will be able to see all the apps installed on your device. Just tap on any app from which you wish to clear app data.
Step 4. Choose the Storage option followed by "Clear Cache".
Step 5. Additionally, if you want then you can also clear "Clear Data".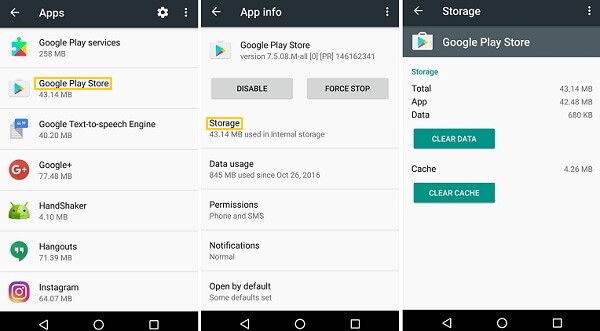 That's all. The app cache is now successfully cleared. If you are selling the old Android device, it is recommended wiping it clean to protect private information on it.
Please remember, that you should clear cache from the apps that you do not use regularly. We won't recommend clearing cache from apps that you use it on daily basis life.
With that being said, we hope this article helped you to clear cache on Android smartphones and if you run into any trouble then don't forget to let us know via the contact form or you can also connect with us via social media networks.
[Sassy_Social_Share]