NFC is short for as Near-Field Communication, which is one of the handiest features on Android smartphones. NFC is used for exchanging information between two or more Android devices. If you have used file sharing apps like ShareIt, Xender, etc. then you may have idea how it works. However, NFC is way more advanced than those file sharing apps. But how does NFC function on Android? Does your phone have this feature or not? How should I use it conveniently? We will write a detailed guide in order to show you all about NFC.
What Does NFC Do on Android?
Although the name may not sound exciting but you can actually find it helpful in need. NFC is generally developed for sharing data between Android devices. Specially, NFC was introduced with Android 4.0 Ice Cream Sandwich developed by Google. So, by utilizing NFC and Android Beam, two Android devices can exchange data at an incredible speed. Moreover, if you are a programmer then with NFC feature, you can easily modify and view NFC tags.
Does My Phone Have NFC?
Unfortunately,  not all smartphones don't have this feature in default. There's a simple way to check if your phone has the NFC function or not. For all Samsung devices, you can see the tag if you just uncover the back case of your phone. If your phone supports NFC then a "Near Field Communication" print will appear.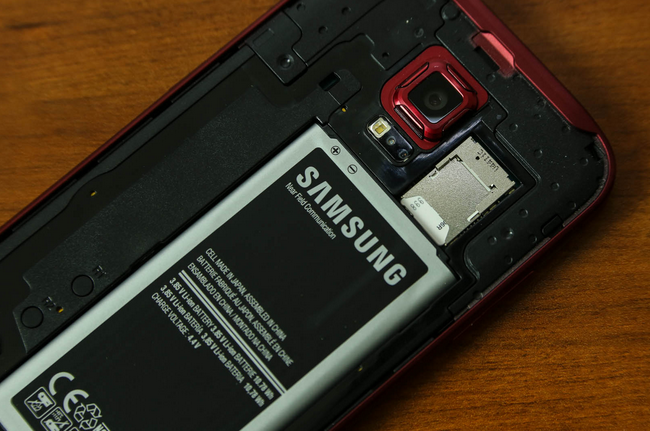 On the other hand, Sony, Micromax, Asus and other smartphones will have a wide "N" icon on the back-case cover which is the official symbol of NFC technology. If your phone has that icon then congrats, NFC is already enabled in your phone.
If you still couldn't figure out if your phone has NFC-enabled or not then go to Settings, followed by "More" and scroll down to the bottom. You should see the option that says "NFC" as well as "S Beam" or "Android Beam".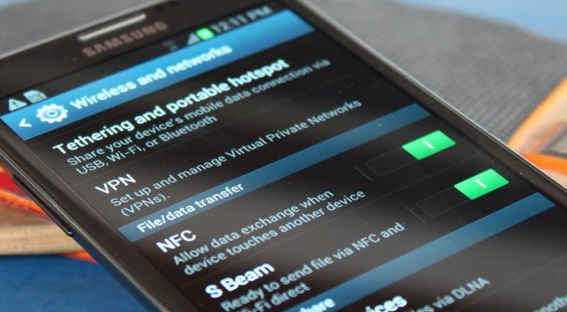 To activate the NFC option, simply toggle on the NFC and Android Beam options and your phone is ready to use this feature.
What is the Use of NFC in Android?
After you activate the NFC, you can finally use for sharing data and files with your friends. Make sure, that the recipient device also has this feature, meaning both devices must have NFC in order to share data with each other.
Also, keep in mind, none of the devices should be locked or in airplane mode. After both phones enables NFC, it will automatically detect each other and a beep sound will come out of both devices. Touch the back of both phones together to pair both devices and after the pairing is successful, you may send/receive all files easily.
Types of Files that You Can Send via NFC?
From multimedia files like photos, music, videos, camera roll etc. to more advanced database files like web pages, contacts, messages, Google maps, YouTube videos etc. No trouble at all.
Sending multimedia files are easy, simply, select the files from one phone and send them to another just like you do them with any other data sharing apps. Additionally, you can also send Android apps but keep in mind, you won't be able to send the APK files from one phone to another.
Also note that sending web pages will not send the page itself but rather it will send the URL of the website that the receiver can open it using the default browser. Similarly, sending YouTube videos will not send the entire video raw file but rather send the data that can be opened with the YouTube app.
Sharing contacts couldn't be easier because the receiver will not only receive the contact information but it will actually automatically save the contact into your device.
And that will be all about NFC and how is NFC used to send and receive files. Remember, if you are a programmer then you can also use the NFC tags to reveal many other secrets about NFC but that's only recommended for computer programmer who understands these things.