Android is by far one of the most quick-friendly mobile operating systems in the world. Being an open source platform, Android allows its users to make many wonderful customizations to suit their individual needs. However, for this very reason, Android devices sometimes tend to slow down over a period of time. This slowing down phenomenon is not exclusive to Android alone, and can also be seen on other devices like iOS and Windows Mobile. But since Android allows users to tweak settings in many different ways, some of these may tend to slow down the device considerably.
There are several different ways in which you can speed up your Android phone's performance. Let's cover some of the more well known ones, as well as a few that you may not be aware of.
Make Some Space
Freeing up memory space on your device can contribute greatly to its speed and performance. If you're a click-happy Android user, you will probably have a ton of photographs, as well as other media, on your device. This could slow down your phone quite a bit, so it's best that you look for some storage alternatives for these space-hungry files.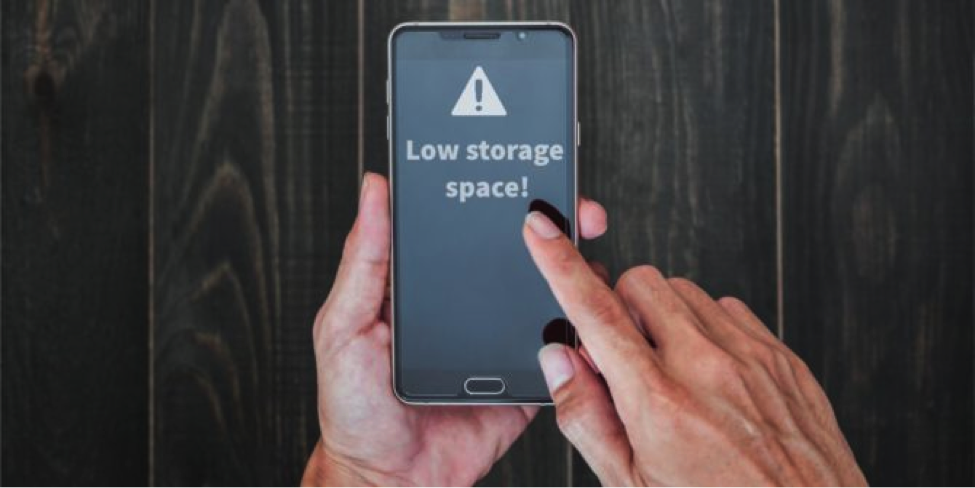 Google Photos is a great app to archive all those shots that you have been taking with your friends and family. Since Google doesn't charge you for storing photos on their cloud servers, you can take advantage of this method by using the Photos app as the default photo manager on your smartphone. The Photos app will periodically remind you to archive your images, and you can then delete them from your device knowing that they are kept safe on the cloud somewhere.
For music and other media, you can try using expandable storage such as a microSD card, or even syncing your Android with a computer and transferring all the files there. Either way, the purpose is to remove files that are taking up valuable space on your smartphone, and move them to a different location.
There are several media transfer applications available for you to try, and most of them will involve connecting your Android phone to a PC, and then physically transferring all your media to a desired location on the computer. All you need to do is download the software on your PC, connect your Android smartphone using a USB cable, and then follow the instructions on the software's interface.
Go on a Widget and App Diet
The problem with the Google Play Store having so many options for each category of app is that people tend to download a lot of things that they don't really need. Now add to that all the widgets that are available for your home screen, and what you have is a ton of bloatware that contributes quite a bit to slowing down your device.
To avoid this situation, try and limit the number of apps and widgets that you install or download to a bare minimum. Although you may not realize it, this can considerably speed up your device and almost make it work like new when you use it in tandem with the other performance enhancement techniques described in this article.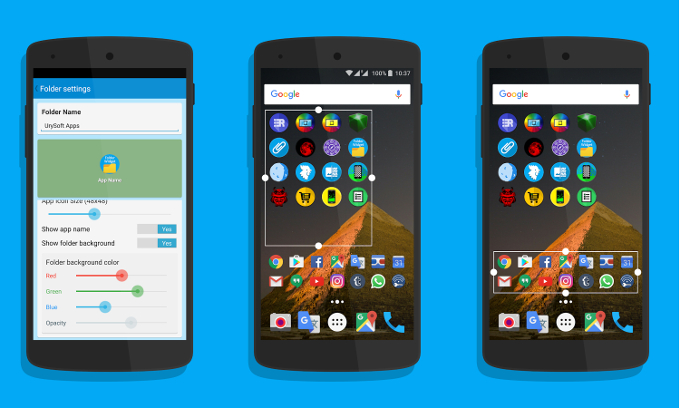 To find out which apps you really need and which ones you don't, simply install a battery monitoring app and check your weekly usage stats for applications. This will tell you what apps you use the most and which ones are seldom or never used. Once you have this information, you can delete the apps that you feel you no longer need. Of course, you may want to also uninstall the battery monitoring app once this exercise is complete.
App Managers with Root Access
There are also several apps such as the All-in-One Toolkit that will allow you to monitor your app activity closely and shut down any unnecessary processes running in the background. A lot of Android users don't realize that many of the apps are constantly working in the background, and some of them automatically start up without your knowledge.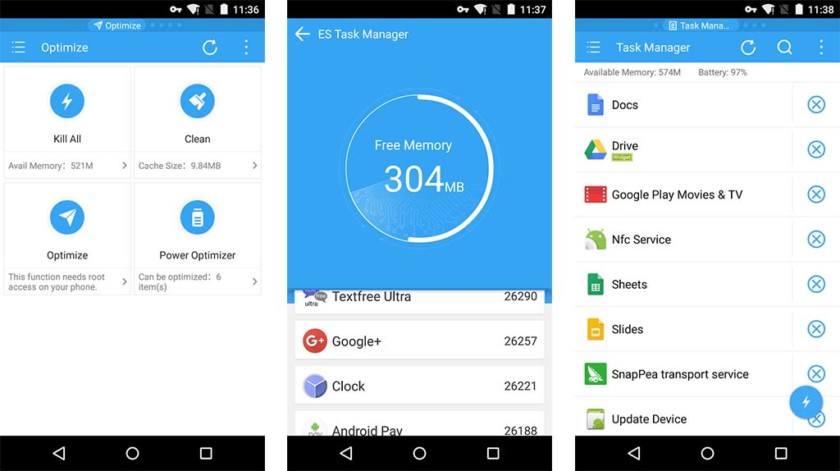 While this is meant to enhance your Android experience, it can often be counterproductive and slow down your device instead. So, if you feel that your device is not performing up to expectations or is noticeably slower than before, install one of these apps and you will realize how much of memory is actually being used on a continuous basis without your knowledge.
Other Methods to Speed up Android Device
There are several other tricks, tips and techniques that you can use to speed up your Android device and enhance its performance. It could be as simple as restarting your device once in a while to kill off processes that are running in the background. Or it could be as complex as rooting your device and doing advanced customizations to control the device's computing resources.
Some people even upgrade their devices when the old one starts to run slow. Although these choices are entirely up to you, the three best practices described above should be able to considerably speed up any old Android device, even if it's running on an older version of Android. That said, try to always keep your Android phone on the latest OS version that's available via your carrier or manufacturer. This typically takes care of a lot of performance issues in the long run.