Recovery Mode is a lightweight, independent running environment that exists in a different partition from Android OS. You can directly boot into recovery mode to factory reset your device, delete cache partition, or apply updates. According to several geeks, this mode can help repair your device.
You can use physical keys to enter recovery mode. It is quite a last option for those who are troubleshooting their device, especially when the screen is not responding. So, we will go through few of the popular Android device models. If your device is not mentioned in this guide, you may get this information from a carrier or relevant manufacturer's website.
Options in Recovery Mode
The options you will get in Recovery Mode varies for different Android devices. Here are some of the standard options that you may find on almost all Android phones or tablets. When the device was booted in Recovery Mode, there are many benefits you can take from it to fix all kinds of problems.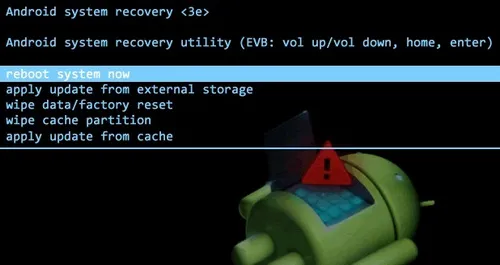 Option 1: Apply Update from ADB
ADB or Android Debug Bridge is helpful to plug your device in your computer and issue the commands from there. It is intended for the developers and you have to install the Android Software Development Kit (SDK). Get more details at developers' website if you want to know more.
Option 2: Factory Reset/Wipe Data
Factory Reset will remove all your data (i.e. videos, photos, apps, music etc.) and get your phone back to normal conditions to be set up all around again. It will also clean the cache partition. This option is mostly used for system repair or ROM flashing.
Option 3:Reboot System Now
When you finished settings in Recovery Mode or just entered this mode accidentally, then this option is the best bet to make the device back to normal. After reboot, the Android devcie will run as normal.
Option 4:Wipe Cache Partition
Cache partition is a place for holding temporary data. It is basically related to installations of the app and it can be deleted without losing personal settings or data
How to Boot into Recovery Mode for Several Android Devices
For Samsung Galaxy S8/S7/S7 Edge/S6 Edge/S5 & Note 5/4/3
Step 1: Hold the Power button and choose "Power Off". If the screen is unresponsive or frozen, hold the "Power" button down for several seconds until it turns off or pull battery.
Step 2: Press and hold "Power" button, "Volume Up" button, and Home button with each other. When Samsung logo appears, release the buttons. You can navigate through the options from the menu with Volume Keys and Power keys to choose.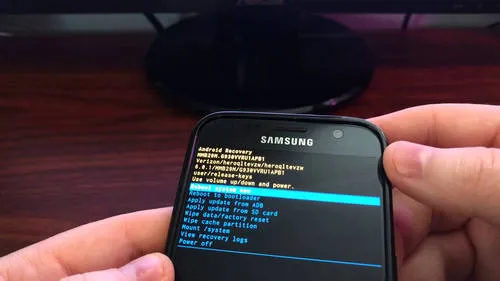 For Google Nexus 6P/6/5X/5/4/7
Step 1: Hold on the POWER button and choose Power Off. If touch screen is not working, just keep pressing the "POWER" button down for seconds until it turns off.
Step 2: Press and hold "POWER" key as well as "Volume Down" button. It will show the Android mascot, a little more information on your device, and "Start" over the top of your device screen.
Step 3: To scroll through menu options, use "Volume Up" and Volume Down buttons.
Step 4: Use the "Power" key to make selection. Press "Volume Down" button two times, and you must get to the "Recovery Mode" in red over the top right. Press "Power" button to choose it. It will show up the white Google logo after the Android mascot on the back with "No Commands" title underneath.
Step 5: Push and hold "POWER" button and "Volume Up" for up to 3 seconds. Then go through the "Volume Up" button and press "Power".
Step 6: You may see the recovery options on your Android system at the top of screen. Choose the options using "Volume" keys and "Power" key to choose one you like.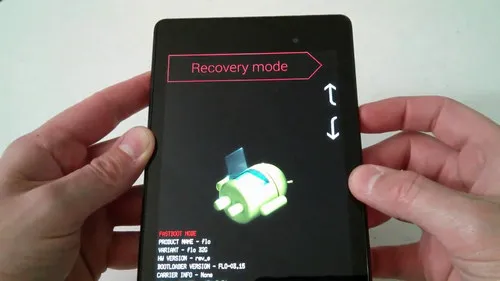 For OnePlus 1/2/X/3/3T
Step 1: Hold the "Power" button down and choose "Power Off" to turn off your OnePlus 2.
Step 2: Press and hold "Power" button and "Volume Down" button at the same time.
Step 3: Use "Volume" buttons to browse through the options and "Power" button to choose.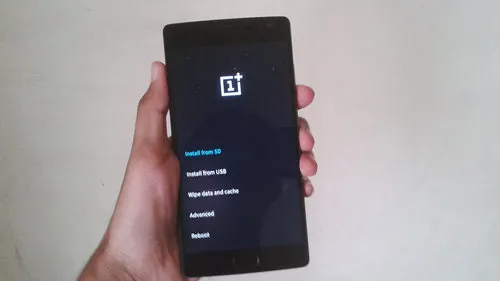 Since we are unable to go through all the Android devices in this guide, we request you to find the details about your phone through Google if it is not mentioned here. Be sure that the information you collect is accurate from a trusted source before you follow. These methods may help you factory reset the device and get into recovery mode.

---