Just like the other days, you came from work and sat on your laptop or computer to finish up some left over tasks or to chill out your mind for a moment by surfing the Internet but WAIT! You suddenly realized the password you are entering is showing incorrect, so you quickly hover around the desks and try to find and use every possible password that you can remember but still nothing is accepted by your system. It is a big deal since you won't be able to access any of your important files and documents without entering the correct password.
This happens to most of the users around the globe when they forgot their computer password and couldn't figure out what to do, so they end up re-installing the operating system or take the computer to service center where they even damage the system severely by deleting all the files from the hard drive making your computer entirely empty and valueless.
What Will Happen if You Forget Windows Login Password?
Truth to be told, the consequences are severe if you forget your computer password and we would like to list them down below:
1. You won't be able to access your precious files and documents that indicates those data are automatically lost.
2. All your precious photos, music, videos and other multimedia collections are gone forever.
3. If you had backed up the phon with the computer then you won't be able to approach them.
And much more. But like every problem has a solution, we also researched every aid and found the solution to bypass Windows 10 password as well. We would like to expose and reveal the tricks in this guide and will show you how to bypass Windows 10 password even if you don't remember it.
Method 1. How to Bypass Windows 10/8/7 Password with Super Admin Account
Super Administrator Account (SAC) is one of the best feature provided to Windows 10 users by Microsoft. It is a special kind of account that has all the administrator privileges specially designed if you forgot the password of your main account.
Step 1. Turn on your machine and wait until it shows the startup welcome screen.
Step 2.Press the Shift key 5 times on your keyboard to activate the SAC account.
Step 3. Enter into your PC and head on to Control Panel.
Step 4. Change the password of your account from the user profiles and confirm the changes. You may now reboot the PC and enter the new password to use your computer.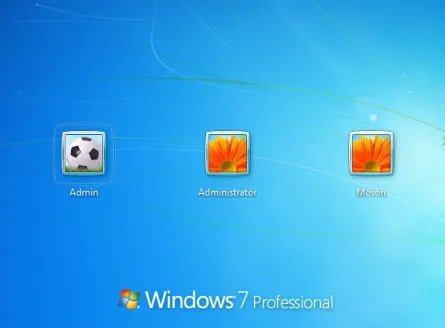 Note: SAC account must be setup before you got locked out of your system. Plus, it would be pointless method if you your other accounts don't have administrator rights.
Method 2. How to Bypass Windows 10/8/7 Login Screen without Password
If you don't have a SAC account or if you failed to make a password reset, there is still no need to exasperate since we still have the ultimate way to reset Windows password by using a third party tool named TunesBro Windows Password Recovery. It is the most effective program to bypass Windows 10 password in less than 5 minutes. You can reset passwords of both local and administrator accounts in every Windows version such as Windows 10, Windows 8/8.1, Windows 7, Windows Vista, and Windows XP and so on.

100% Remove your password without performing a reinstallation or undergo a system lockout
Burn Bootable reset disk from USB/DVD/CD drive in Windows 10/8/8.1/7/Vista/XP
Remove Windows lost local Administrator, User password, Mirosoft account and Windows server password.
Supprot 1600 differnt computer's models and Windows tablets.
Step 1

Borrow or Find Another Windows Computer and Install WinGeeker Ultimate

You have to make a password reset disk on another computer in order to reset Windows password. So you have to go and find a working computer to complete the task. Then download and install the program on that machine. (We take win10 as an example)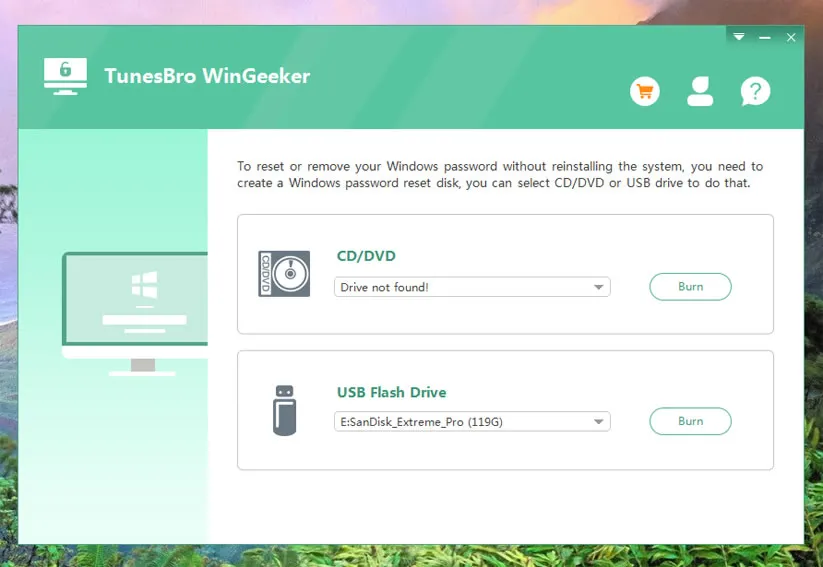 Step 2

Insert USB or CD/DVD to Computer and Make a Password Reset Disk

Insert a blank USB flash drive or writable CD/DVD so the program can burn the files to the disk. But for better user experience, I will use a USB flash drive as the example.

Select the device name from the drop-down menu and click on the option that says "Burn USB". Wait 2- 4 minutes until the files are burned successfully and then eject it from the computer.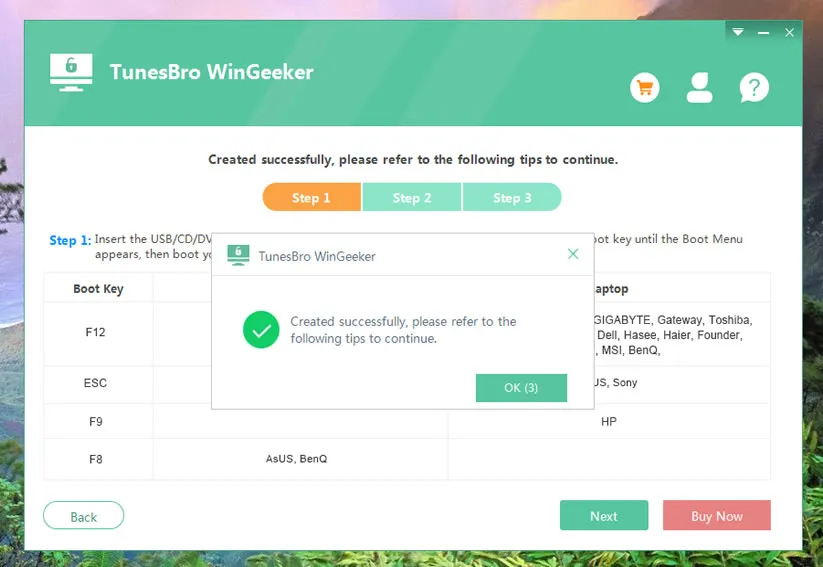 Step 3

Boot Locked PC or Laptop from USB Drive

Insert the bootable disk on the locked computer and reboot it. Press F2, F8, Esc or Del key on your keyboard to activate the boot menu options, then select the USB flash drive name and press Enter. Now, the computer will boot from the USB drive. If you forgot to do this, the computer will go to login screen.

Note: If the computer was old and didn't come with a boot menu, then you need to go into BIOS settings and set USB as the first bootbale device.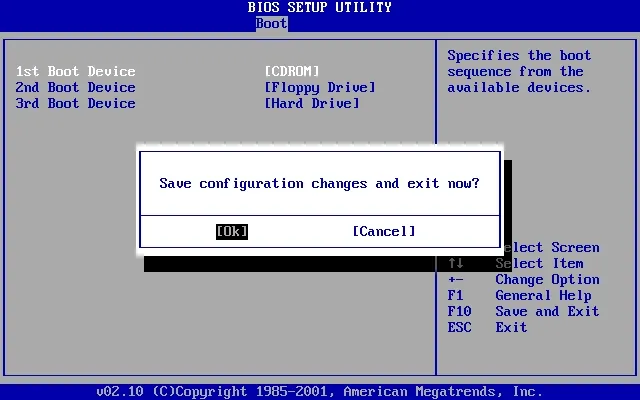 Step 4

Reset Account Password and Bypass Login Screen at Next Bootup

You will see Windows Password Recpvery Pro being loaded on the screen when the locked computer boots from USB. From there, you can all the Windows OS as well as the associated accounts. Please choose an user name from the list and click "Reset Password". Then the password will be set to blank in seconds.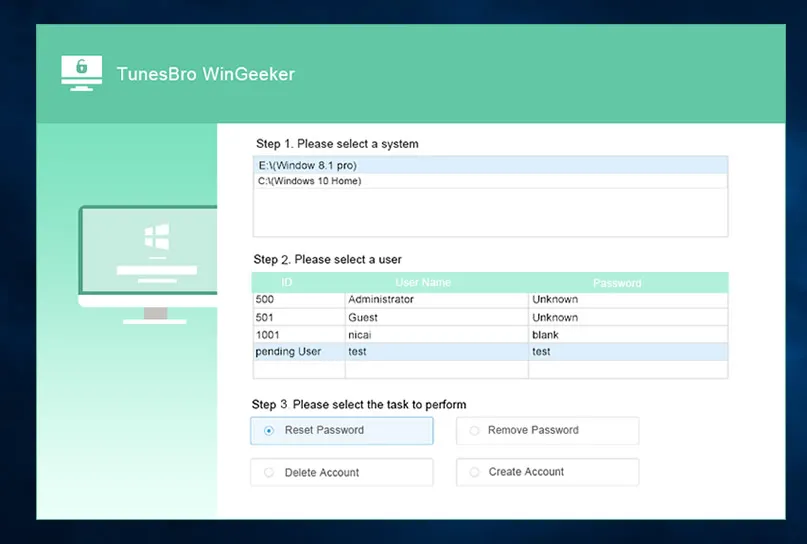 Now reboot the computer and there is no password to be typed in next login. Just download it below and give it a try!
Method 3. How to Recover Windows 7/Vista/XP Password with Ophcrack
Ophcrack is an well-known but a bit out-dated software to recover Windows login password. It works great on Windows 7, Windows Vista and Windows XP as it has pre-created ISO images for those Windows versions. In addition, it does requires to create a bootable disk to reset your computer password and we will show you how to recover Windows 10 password using Ophcrack below:
Step 1. Arrange a distinct computer to create the bootable disk and head on to the official Ophcrack website to download the ISO image file.
Step 2. Burn the file to a blank CD/DVD or a USB flash drive and make a bootable password reset disk.
Step 3. Take the bootable device and insert it on your locked system.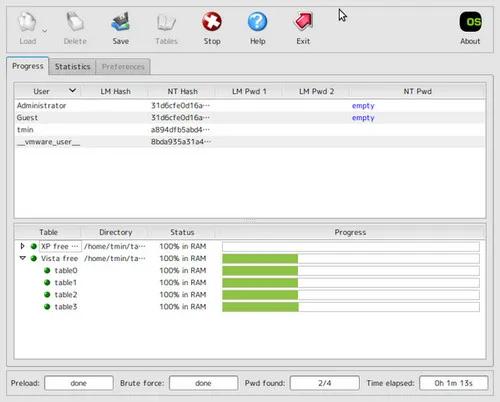 Step 4. Ophcrack program will be loaded on the startup screen automatically and from the main user interface, choose "Ophcrack Graphic Mode – Automatic" and press Enter.
Step 5. Next, enter the partition name where you have installed the OS and input the username which is currently locked.
Step 6. Wait until the program recovers your password and write it down on a text file and use it to enter into your PC.
Conclusion
If you have a password reset disk, or a separate administrator account for your computer then this task is pretty simple. Or else, you may have to use a third party program like TunesBro Windows Recovery Program to regain access to your system. It is recommended to use a professional program to speed up the process without getting messing up with the data on your computer. Hopefully you guys found this post very helpful and were able to access your computer normally.

---