If you have used or currently using HP laptops then you may have realized that it does comes with some pretty serious security measures. The latest HP pavilion models even have finger touch as password lockers and the screen automatically locks with password if you turn down the lid of your HP laptop. In addition, HP has its own security drivers that let you choose secure and strong password to protect your computer from any unauthorized access.
While, it may be very nice to have such security measures in your laptop but if you are using high tough security passwords and you keep them changing regularly then once in a while, you ought to forget your own laptop password. This might be very pedantic and finicky moment since without entering the correct password, you won't be able access your precious documents, pictures, videos, music or any other data. HP service centers offers to re-install the OS but that actually removes everything from your laptop making it completely empty. In short, it will do more damage than benefits. So, in this guide, we will show you how to recover HP laptop passwords without losing any file or document.
Part 1. How to Unlock HP Laptop without Disk via HP Recovery Manager
HP does provides a default HP Recovery Manager program that helps to resolve situations like this. It completely refreshes the primary disk of the laptop and will remove the password from your system. Here's how to do that:
Step 1. Power off your laptop, wait for a few minutes and then turn it on.
Step 2. Keep pressing F11 button on your keyboard and select "HP Recovery Manager" and wait until the program is loaded.
Step 3. Continue with the program and choose "System Recovery".
Step 4. Wait while the program installs all the necessary programs and removes the password from your laptop.
Step 5. Now you can restart your laptop once the process is finished and you won't require to input any password to access your laptop.
Note: All the files from your primary disk will be removed. So if you had important files or documents on that computer, then it is not recommended using the above method to reset Windows password. Method 2 is a much better choice in such a case.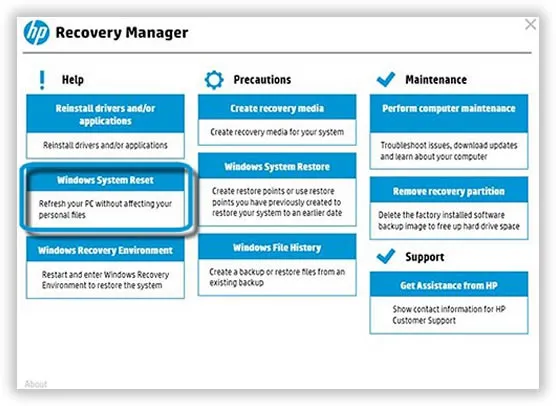 Part 2. How to Reset Forgotten Login/Administrator Password on HP Laptop
If you do not want to lose any data or don't want to re-install OS or format your laptops hard drive then TunesBro WinGeeker Ultimate is the professional Windows Password Recovery software to reset Windows login password. It has a 100% password reset guarantee and you don't need to reinstall your Windows operating system, which would no doubt save you a lot of time and energy. The advanced resting arithmetic make it possible to be run in the WinPE and extract the SAM files in your system then reset it to blank. All the profiles and passwords are stored in SAM file in your Windows system. When this file be modified or rest, then your password is gone. It literally takes a few minutes to completely remove login password from HP laptop so that you can directly get into computer desktop and use it as normal.

By far, it has 100% success rate recovering any Windows password without formatting and reinstaling system.
Offers you the capability to create a password reset disk using CD/DVD or USB flash drive
Fastly reset Administrator, User password, Mirosoft account and Windows server password without damaging system files.
Ulock any computer or laptop model including HP, Dell, Lenovo, Sony, Samsung and more.
Step 1

Install Windows Password Recovery Pro on Another Computer

Before getting started, you should find a different accessible computer or laptop to install the program and make the password reset disk

Firstly, you should download the program on the other PC and install it by completing the setup wizard. Next, run the program and insert a USB flash drive or CD/DVD to your PC (Probably with 1GB or higher storage)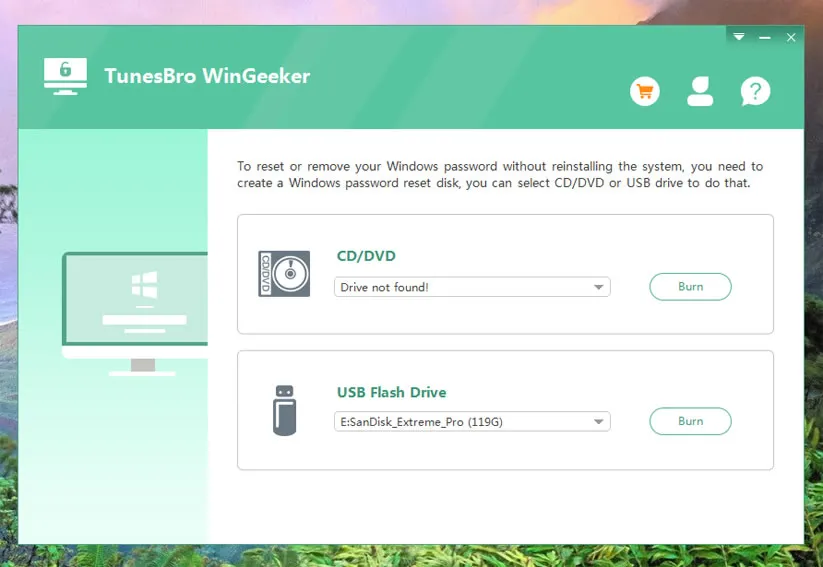 Step 2

Make Password Reset Disk with USB or CD/DVD

This is the simplest part in this guide. You only need to click on "Burn USB" or "Burn CD/DVD" to burn the files to your portable drive to make the password reset disk. Once it is done, you should be able to see the following screen.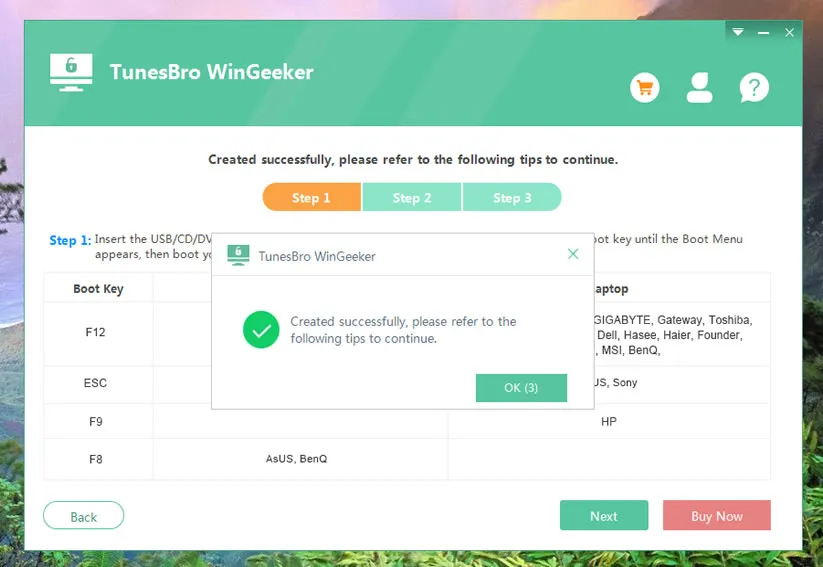 Step 3

Change Boot Order on Locked HP Laptop

Power on locked computer and press F10 key continutely to open BIOS settings. Under "Advanced" tab, select "Boot Order" and choose the right device according to the disk you created in step 2.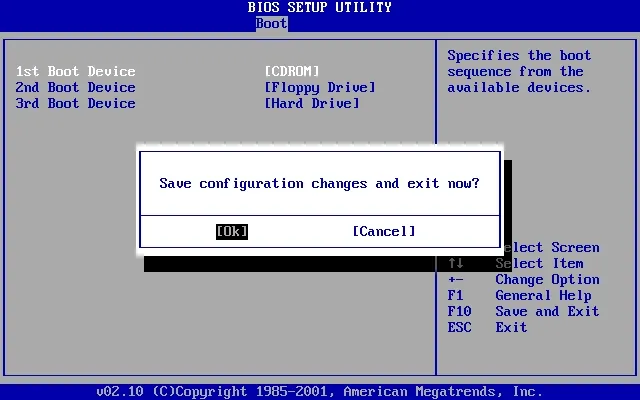 Step 4

Unlock HP Laptop & Enjoy

Next, insert the password reset disk to your locked HP laptop and reboot it. Wait, until the iSeePassword software is loaded automatically and from there you will only have to select the OS that you are using like Windows 8 and choose the main account username and click on "Reset Password".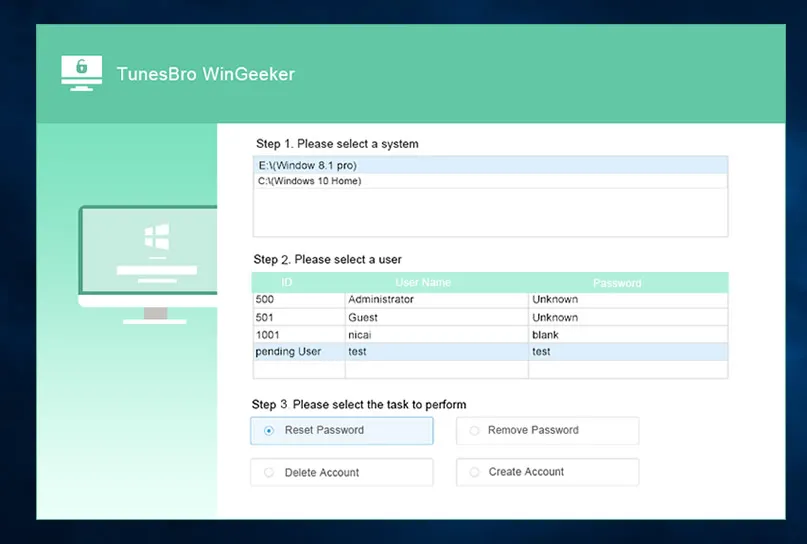 Now, your HP laptop is completely unlocked now and you can restart your laptop to access it normally without using the password.
Conclusion
As you can see, this TunesBro WinGeeker Ultimate can unlock any kind of Windows PC or laptop even if you don't remember your own password. It is very quick and very easy to use and it is recommended that you setup a new password again for your laptop so that no one can access it without your approval. Do not use this program for any illegal activities or else it will be considered as misuse of this software.

---