Usually when you try to upgrade or reset your iPhone iOS or try to jailbreak your device, there is a risk of white screen of death when booting. Basically, when the upgrade or jailbreaking is done and you try to turn on the iPhone, you will find that the phone will not start and will be stuck at Apple logo screen. Now, you can of course try to turn on and off your iPhone several times but usually that doesn't help at all, your device will keep getting white screen. The reason it happens is due to failure iOS installation during jailbreak or iOS update. So before upgrading your iOS device to higher iOS, we always suggest users to backup the data present on your device, because we cannot afford to lose our data.
Luckily, if you are encountering White Screen of Death issue on your iPhone, there are still some ways to solve this problem quickly and efficiently? Let's find out.
Method 1: Fix iPhone White Screen of Death by Hard Reset (Lost Data)
The fast solution is try to hard reset your iPhone device, this could deal with a lot of system problems but won't solve them all. Sometimes,when your device is frozen completely or not respond, stuck at whilte screen of death, then hard reset may works with your problem but not sure!
A hard reset will not only restart your phone, but also erase everything on your device, restore it back to original factory state. Typically, it's highly recommend to perform hard reset when you're planning to sell your iPhone or iPad. In most cases you won't need a hard reset, but when you do, follow these steps: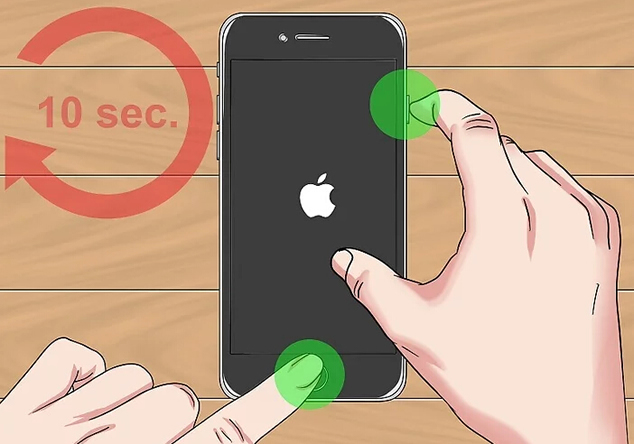 simultaneously press and hold the right button combination for your iPhone until you see the Apple logo. Simply, hold these buttons for 20-30 seconds.  
1. iPhone 6S and earlier: Power button + home button
2. iPhone 7 and 7 Plus: Power button + volume-down button
Method 2: Fix iPhone White Screen of Death by Entering DUF Mode (Lost Data)
We will be putting your iPhone to DFU or Device Firmware Update mode that helps to connect with your iTunes without boot loader. Simply follow these steps to fix the iPhone, this way also can fix iPhone white screen of death.
Step 1. Launch iTunes on your computer, then connect iPhone to PC using a USB data cable.
Step 2. Put your iPhone into DFU mode by pressing and holding Power + Home button together for 10 seconds.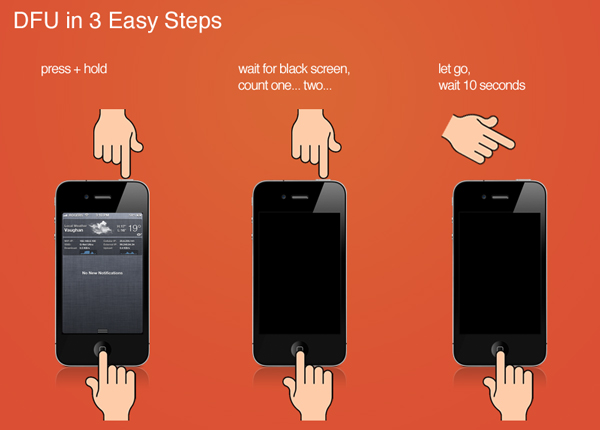 Step 3. The iTunes will automatically show that iPhone is in recovery mode, click on "OK" followed by "Restore iPhone".

Step 4. Click on "Restore" when it is prompted to ask on the next page. Wait for few minutes until the operation is finished and that should be it.
This should totally fix the issue and you should be able to turn on your device without any issue.
Pros:
1. This should fix the stuck logo screen.
2. The iOS software will be updated.
Cons:
1. All data will be deleted from your iPhone.
2. Data cannot be recovered if you don't have any backup of your device.
3. It may brick your device if anything goes wrong.
4. Requires technical skills.
Now if you wish to overcome these drawbacks then we will have to use some professional program to fix this issue. That's where iOS System Recovery comes into play.
Method 3: Fix iPhone White Screen of Death Using iOS System Recovery (No Data Lost)
People who fixed such problem always use piece of professional iOS system recovery program. In fact, there are a few programs that can help you repair WITHOUT losing your valuable data. It is assured that no data will be erased and the issue can be fixed within few clicks. Easy and safe!

TunesBro - iOS System Recovery
Ability to fix any kind of system errors like recovery mode, black screen, white Apple logo, etc.
Get iPhone out of recovery mode easily and safely, no data loss and never impacts device performance.
Recover up to 27 files of types: contacts, messages, photos, call history, whatsapp messages, etc.
Work for all models of iPhone, iPad and iPod touch.
Step 1

Download, Run the Program on A Computer

This method requires a working computer where you will have to download this software. Download iOS System Recovery on your PC. Next, you should install the program on your PC then launch it. Go to 'More tools', select 'iOS System Recovery' option in the features list. In the next panel, click the "Start" button to being to fix your iPhone/iPad stuck in loading screen.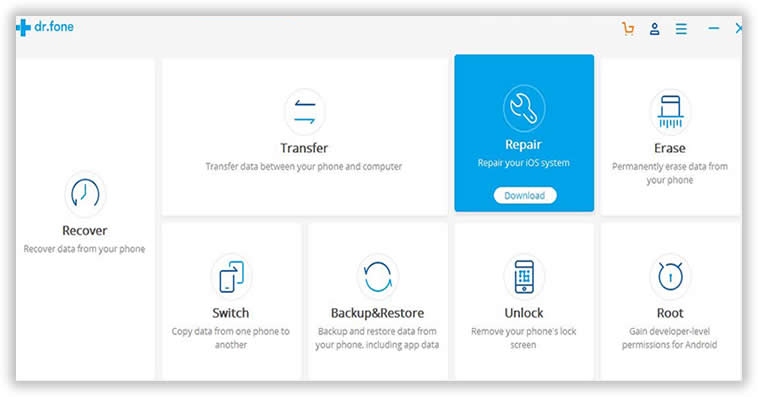 Step 2

Connect Your Device to PC and Download the Firmware

Next, you will have to connect your iPhone to PC and let the software recognize your device automatically. Now, on the next page you will be prompted to enter your iPhone details. Input the information correctly to download the required firmware for your device. After filling up everything, click on "Download".

Before that, you will have to turn on your iPhone in DFU mode by pressing and holding Power + Home button simultaneously together just like the way we did on the first method. Firmware file are pretty large in size, so this process may take several minutes. Meanwhile, you can work in the background without any issue.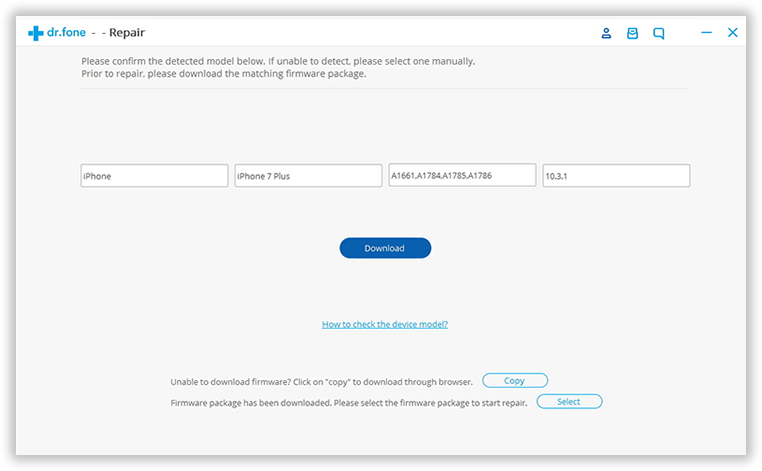 Step 3

Start to Fix iPhone or iPad Stuck White Screen of Death

Now as soon the file is downloaded, the software will automatically start the repairing process. This process also will take some time to get finished, so wait patiently until the operation is finished. When it is done, you will be able to see the following screen and will be able to use your iPhone like normal again.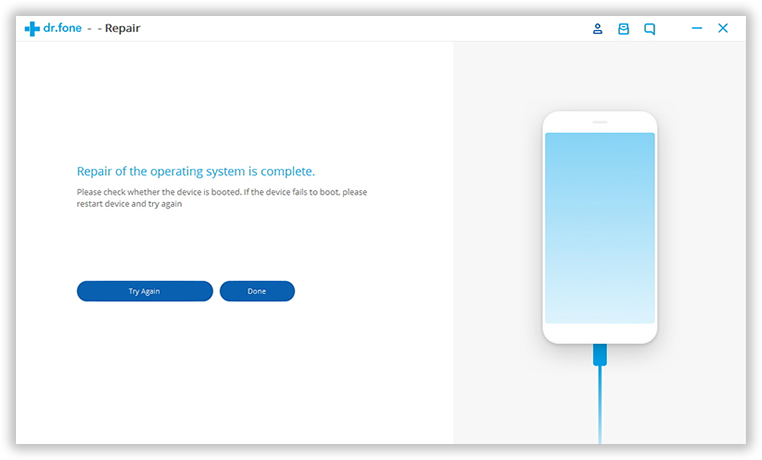 When you get there, it means you've fixed that problem of your iPhone being stuck on White screen of death. As you can see, this all-in-one iOS system recovery software not only help you recover data after stucking on White screen of death, but also provides many other feature like data recovery, data eraser and data backup,etc.

---