Apple decided to remove the headphone jack in the iPhone 7. And started providing "3.5mm headphone jack converter" with the box. That's why this problem does not occur for new iPhone users. Another main reaon that causes this problem is that iPhone was water damaged or dropping in water according to online discussion.
Though, you can take your iPhone to the nearest Apple service center. But, your iPhone must be under warranty. This problem occurs in iPhone 6 and older version of it. So, I am assuming your iPhone warranty expired already. iPhone stuck in headphone mode issue isn't that big. You can solve it by yourself by following the tips shared in this guide.
Method 1: Fix iPhone Stuck in Headphone Mode in Easy Way (Dropping Water)
As we stated in above, iPhone stuck in headphone mode is end of the day. There are a few user tips you can learn to fix the bug. Let's go with the easy ones first.
Remove iPhone Case - If you're using a thick iPhone case. Then it can block the pathway of headphone. And, the headphone will not able to get inside the 3.5mm jack properly. And, then the "headphone jack stuck" problem occurs. So, remove iPhone case to see if it was solved or not.
Plug and unplug headphone - This solution works in almost 80% of cases. You just need to plug and unplug earphone/headphone multiple times. And, if you're lucky enough, iPhone will come out from the headphone mode.
Do clean the headphone jack - Due to some dust particles, this problem is occurring somtimes. So, I suggest using a toothpick. Before cleaning, first turn off iPhone. While cleaning just be gentle, don't push hard. Alternatively, you can blow some air inside headphone jack with hairdryer. But, make sure you're using cold mode only.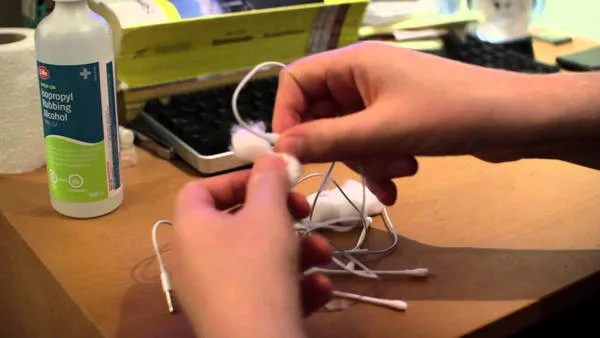 Play Music and press Volume keys - Some users solved this issue by pressing volume up and down key respectively. So, you can give it a try.
Pair to Bluetooth Speaker - Connect iPhone to Bluetooth speaker and play music. And, when the song starts playing, turn off the Bluetooth.
Turn on/off airplane mode - If the headphone jack isn't damaged, then you can try this method. This is the quickest method to come out from headphone mode.
Reset all Settings - Though, this solution will erase your current settings, and set it to default settings. And, your iPhone might restart several times while resetting. But, still, many iPhone users are suggesting this method. So, you can try this solution at your own risk.
Method 2: Fix iPhone Stuck on Updating iCloud Settings via Repair Software
If all these solutions failed to help you come out from headphone mode, then you can use TunesBro iOS Repair software. This program does fix a bunch of iOS system issues without making changes in settings or losing any data. The software works for all models of iPhone, iPod touch and iPad. Apart from the headphone mode stuck issue, TunesBro iOS Repair tool is also able to fix certain other iOS problems, like white screen issue, stuck on Apple logo, recovery mode, and other iOS issues. The repair process is quite eas and pleasant.
Step 1

Install the Software and Connect iPhone

Please download and install TunesBro iOS Repair software first. Then take out the USB cable and connect the iPhone to computer. Now, click "Repair" tab to begin the task.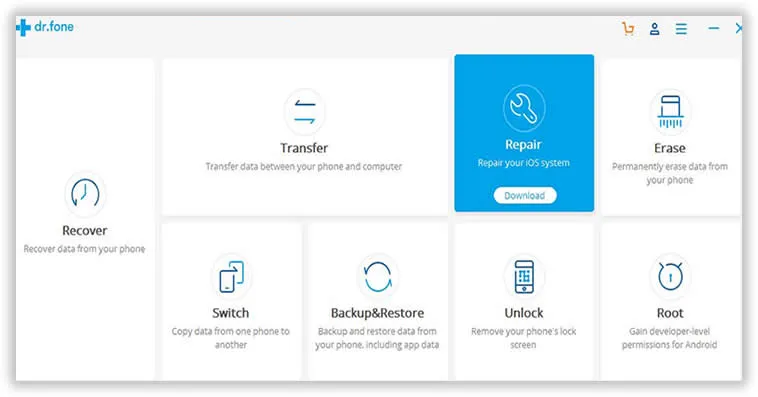 Step 2

Put iPhone into DFU Mode

Once the iPhone was detected by the program, please click "Start" button and follow the on-screen instructions to get the iPhone in DFU mode. Please read the tips first and it will take a few times to complete the task.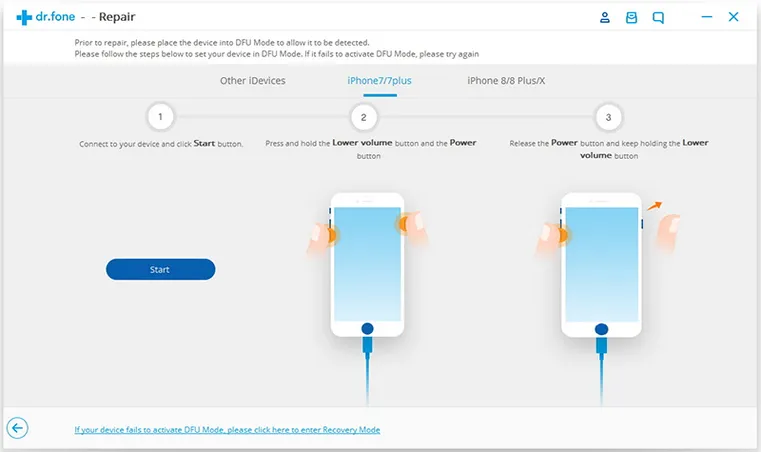 Step 3

Download Firmware and Fix iPhone Stuck in Headphone Mode

You will be lead to download page when iPhone is in DFU mode. Right now, you need to select the iOS version and device type to download the correct iOS firmware, which will take around 10 minutes if the Internet connection is good.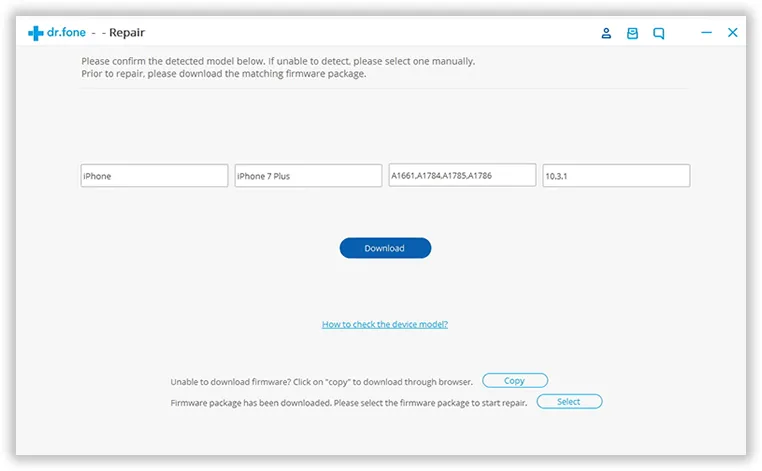 When the download is completed, the software will flash the firmware to the iPhone and try to fix the issue automatically. You can see a progress bar displayed on the screen, so please be patient. Once it is finished, you will see the following screen.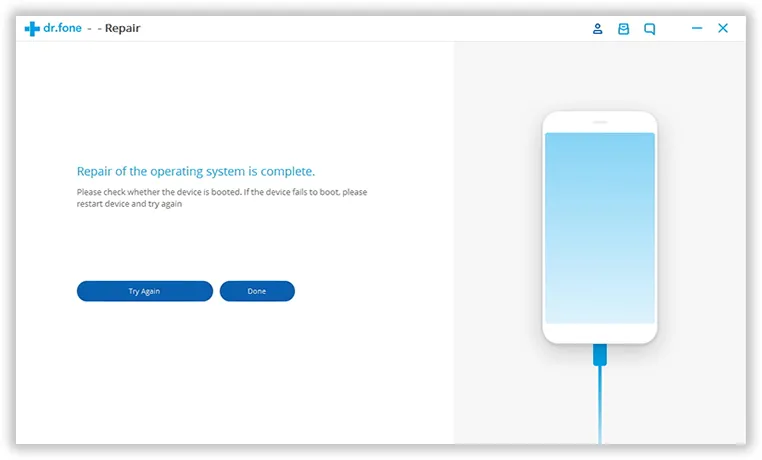 If it fails, then please do it again. Or you can contact our support team to help you out.
Closing Words
Yes, this is a paid software. But, it does solve any kind of iPhone related problems. So you need to buy this software once. And, you can solve iOS problems in future without searching for the solutions. TunesBro comes with multiple license plans according to user requirements.
These are the solutions to fix iPhone stuck in headphone mode. First, you need to clean the headphone jack gently. After that, you need to plug and unplug the headphone multiple times. If still, iPhone is in headphone mode. Then, try turning on/off airplane mode, and also do reset all settings. If nothing works, then buy and download iOS repair software. And use it to repair iOS system files without losing any data. That's it. hopefully, these solutions might helpful for you.

---