If your iPhone is stuck on the charging screen, it's quite possible that there's a problem with your battery and you may have to replace it. However, in certain instances, the same error may appear even though your battery is still in good shape. But the only way to find that out if you apply a fix and the problem doesn't go away. In this article we'll show you three methods to fix such kind of iPhone issue. If the problem is still unresolved at the end of it, you will need to replace your iPhone battery.
Quick Fix #1: Put iPhone in Recovery Mode and Hard Reset it the Next Day
You may lose some phone use time with this particular method, but if it's not a battery problem then it should be resolved the following day. To put your phone in recovery mode, follow the steps below:
Step 1: Connect your iPhone to a computer running iTunes. On iPhone 8 and above press the volume up and volume down buttons in sequence and then hold down the power button until you see the message that says "Connect to iTunes".
Step 2: Leave your phone in Recovery Mode all day, and when you wake up the next day do a hard reset. To do this you will need to hold down the volume down and power button until you see the Apple logo, after which you can release both buttons.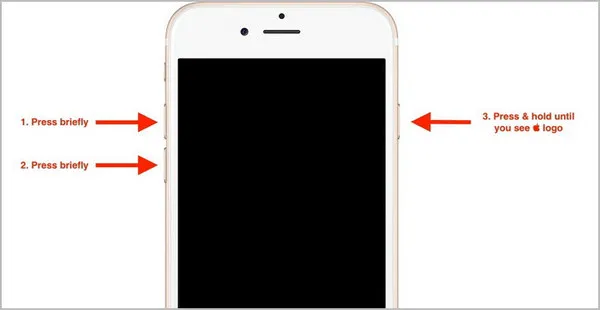 If the phone reboots normally on the following day, the problem is likely to have been resolved. You can also use this next method to check if the problem is resolved this way.
Quick Fix #2: Put iPhone in DFU Mode and Recharge it with Original Charger
To put your phone in DFU mode, you can follow the steps below:
Step 1: Press the volume up and volume down buttons in succession, and then press the power button for 10 seconds. Immediately following this, press the volume down and power buttons together and hold it for about five seconds.
Step 2: Now that your phone is in DFU mode, disconnect it from your computer, wait for a little while, and then charge your phone for about 30 minutes with the original charger and cord that you were provided when you bought the phone.
If the problem hasn't gone away after trying these two methods, and you are sure that it is not a battery issue, then you can try Method 3 as shown below.
Quick Fix #3: Use iOS System Repair to Fix iPhone Stuck on Charging Screen
If your iPhone is stuck on the charging screen and you definitely know that there is no problem with the battery, then this powerful software will repair your iOS device no matter what the software issue behind the error. It is called TunesBro iOS System Repair.
TunesBro iOS System Repair is an unique software available on the market to fix a bunch of iOS related bugs and issues, suchas stuck on connecting to iTunes, stuck in Recovery Mode, etc... You can resolve the issue in a simple and fast manner. That is why we recommend this piece of software in here. Here is the tutorial on how to use this program to fix iPhone stuck on charging screen.
Step 1

Install iOS System Repair (Windows or Mac)

Download the application from the official website, and install it on a computer. It can be a Windows PC or Mac. Don't forget opening the program after installation.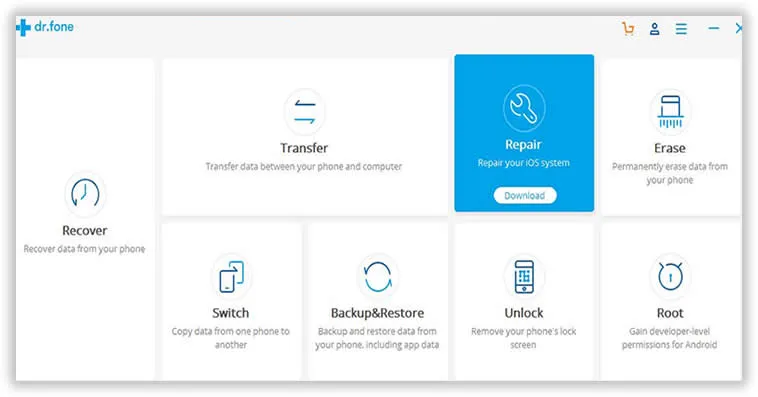 Step 2

Plug iPhone to Computer

Now connect the iPhone that is showing the error. Once you launched the software, it will automatically detect your device. On the user interface, you will see several options. One of those will be the "Repair" option. Click on that. On the next window, you will see a message showing you the types of problems that can be rectified with this software. Simply click on the start button.
Step 3

Boot iPhone into DFU Mode

You will now see various details about your device. Review the information, and then click on the next button. You will now need to bring your device to DFU mode as shown in Method 2 above.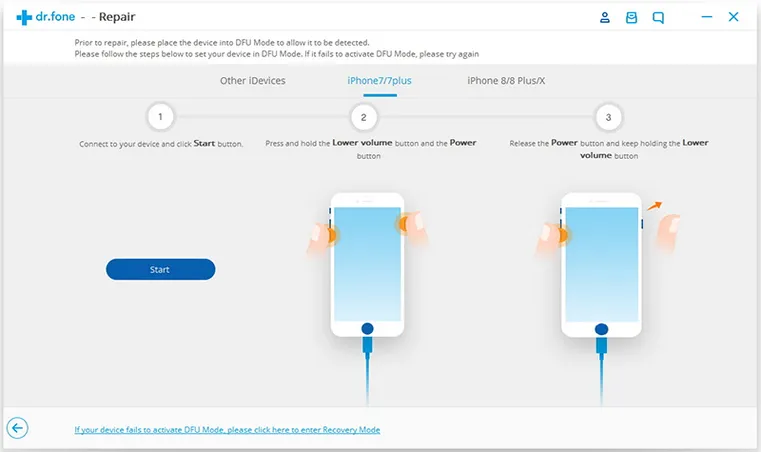 Step 4

Download iOS Firmware and Fix iPhone Stuck on Charging Screen

The next step is to select and download the appropriate firmware for your device. Don't worry if you don't have any experience doing this; the software will automatically guide you through the steps to select and download the correct firmware version for your iPhone. There are also resource links provided in case you get stuck.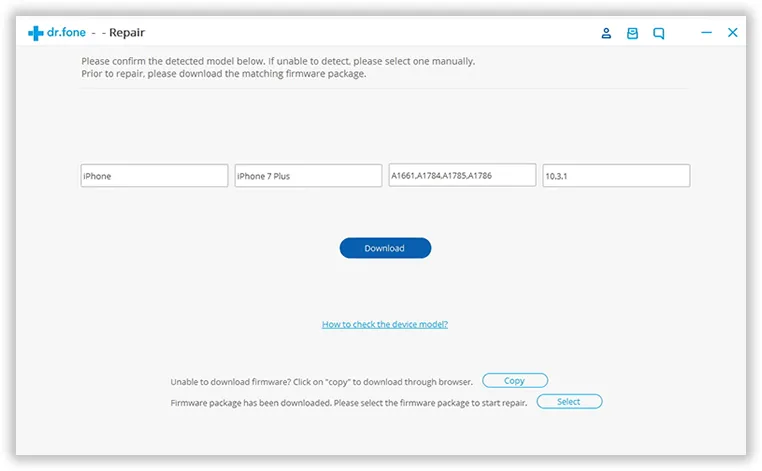 Once the firmware has been downloaded, you will see an option that says "Fix Now". Click on that. Your iPhone will now be repaired and restored to its original state. It will also be updated to the latest signed version of iOS.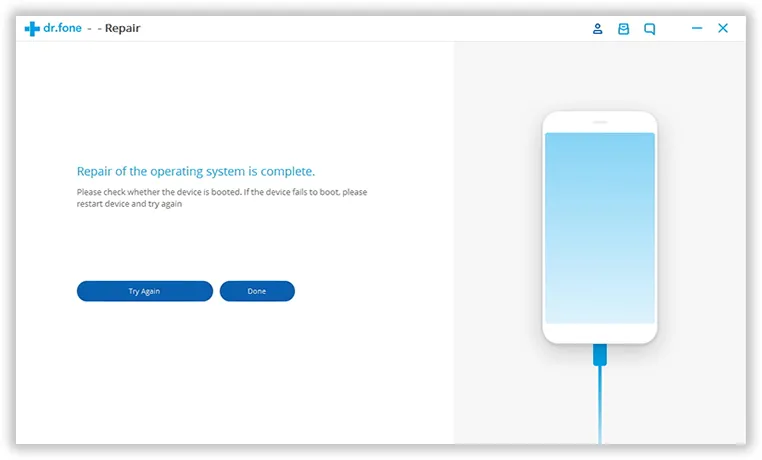 Final Suggestion:
If none of these methods are able to resolve your issue, then it is definitely a battery problem and you will need to take it in to an Apple Store to have the battery replaced. It is always best to make sure that your battery is in optimal state, and you can easily do this by installing a battery management application from the App Store. If all else fails, you at least know exactly what steps you need to follow to repair your device.

---