Call history is a special data entry on Android phone and unlike other data types such as photos, videos, call history is hard to backup. So when someone who was not in your contact list called you and you just accidentally delete the call log, then you should find solutions to restore it. In this tutorial, I will introduce two different ways to recover deleted call history from all kinds of Android phones.
Data recovery software is always important to every Android user. Any kind of data may be protected from getting lost with the help of them. You can get back the complete data from Android very easily due to wrong operations. Often, you accidentally delete important items and unluckily you have not backed up data on Android. In this case, the data recovery tool is the reliable solution. There are two popular apps for this recovery purpose: Tunesbro Android Recovery and Undeleter.
Method 1: Recover Deleted Call History from Android via TunesBro Software
TunesBro Android Recovery has been designed innovatively for Android mobile users. It is effective in getting back all the pictures, sms, contacts and many other files. You may restore your file with no risk of affecting your data privacy. It supports all major brands of Android phones and tablets, such as Samsung, LG, Sony, HTC, Huawei, OnePlus, Google.
The foremost thing to be remembered by you is that you shouldn't perform any task with the Android device, when you make out that the data of the device has become lost. Or else, those information or files may turn out to be completely undetectable. Now, follow some steps for recovering call history or call logs from your Android mobile.

High success rate of data recovery.
Directly recover contacts, messages, photos, videos, call log and WhatsApp.
SD card file recovery also supported.
Root Android device ine one-click.
Retrive Android data from broken screen.
Step 1

Install TunesBro Android Recovery on a Computer

While you've downloaded TunesBro Android Recovery and set it up on computer, you need to launch the app. You may find out a window on the screen. Here, you can see that you are asked to link computer and Android mobile by means of USB. Proper connection is essential to avoid failure of the functioning of the program.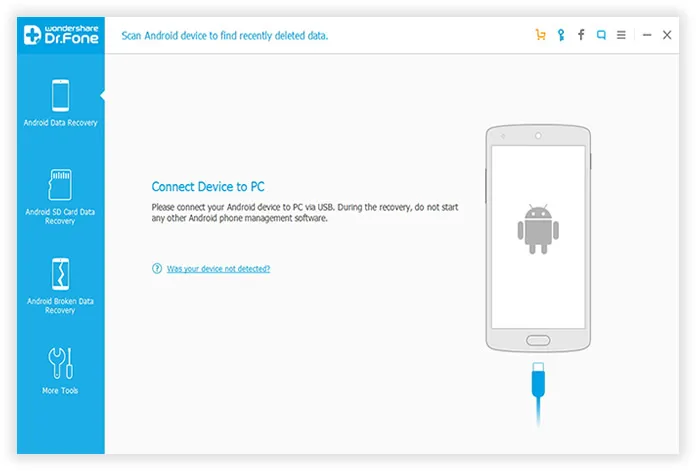 Step 2

Activate USB Debugging on Android

Prior to starting recovery process, you need to activate the option to debug USB, while you have not done it previously. Here is a nice tutorial telling you how to enable USB debugging on Android. When this process of debugging has been accomplished earlier, you may skip the step. The app will allow you in scanning the removed files, like call history, contacts, photos, sms, WhatsApp.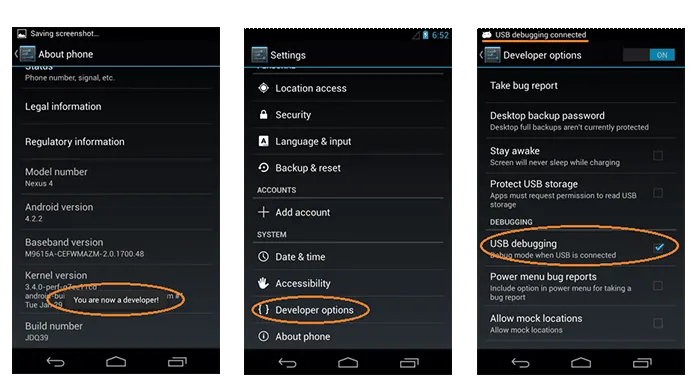 Step 3

Analyze Deleted Call History on Android Phone

Click on Allow option on your Android phone and click Next on the program to start file scanning process. You may see a progress bar that indicates the process of scanning your device. This will take sometime depending how much data stored on the phone.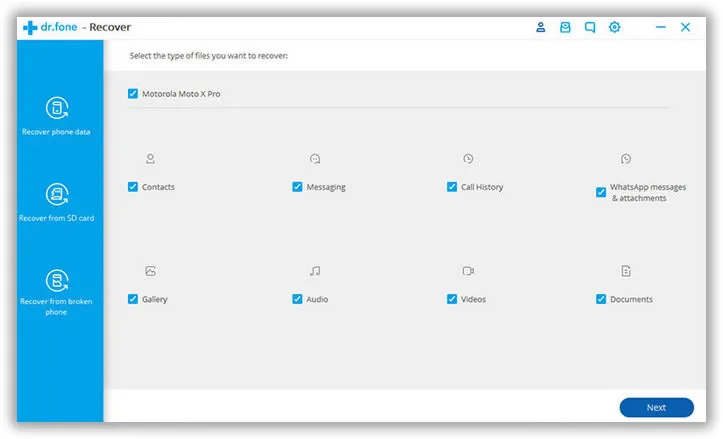 Step 4

Preview Scanned Call History and Start Recovering

All the files, including your call History, are scanned thoroughly by the program. They are exposed on User Interface, as per the specific catalog. After that, you have to give a mark against those, which are essential. After selecting the desired file, click on Recover. Just turn on recovery process. Wait and see how the data or file has been recovered.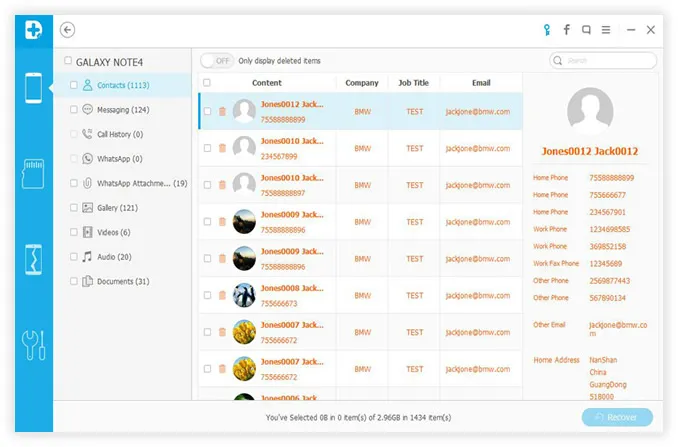 Method 2: Restore Lost Call Log from Android via Undeleter App
Undeleter is also a well-designed app to recover any kind of data, like documents, images, and videos. If your disk is formatted, then also it may recover the data, present on it. In addition to it, the memory card data may also be recovered with the help of this app. Thus, like Android Data Recovery, Undeleter is another alternative for you. Below are the steps for recovering call history using Undeleter.
Step 1

Download and install Undeleter on Android

The most important requirement for using this app is to root the Android phone. Then, download the app from Play Store and install it on the phone. Click on it to open the app. Then, choose Next option.
Step 2

Grant Root Permission for the App

You may see a window, which is intended to take your permissions for root. Hit the button Allow. The app will start to test the root access. Again, select Next. This is done for assessing the available volume of storage.
Step 3

Select Data Type You Need to Recover

Choose the specific category for recovering the removed data. Then, decide on the kind of device, which is needed in your file recovery.

There are different options at this stage. Deep Scan means scanning some definite files. Journal Scan indicates that all the deleted data will be scanned with no selection of any file category. If you have selected the first one, then you may find various options on file formats, like JPG, GIF, MNG, PNG, MP4 and many more.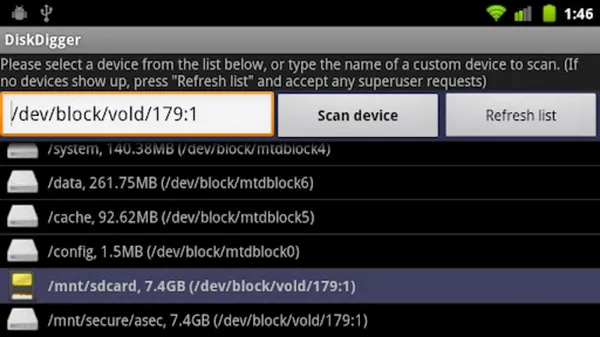 Step 4

Scanning and Restoring Call History from Android

A scan option may be noticed on the screen. After completing the scan, you may select anything that you like to recover. Click on Save option, which is located at the right-hand side. Select a location, where the file (such as, call history) is to be stored. Click on the Restore tab. If you like, you may also check out whether the data has been restored successfully. Visit File Manage from your phone; Then choose Undeleter, you will surely see the restored file.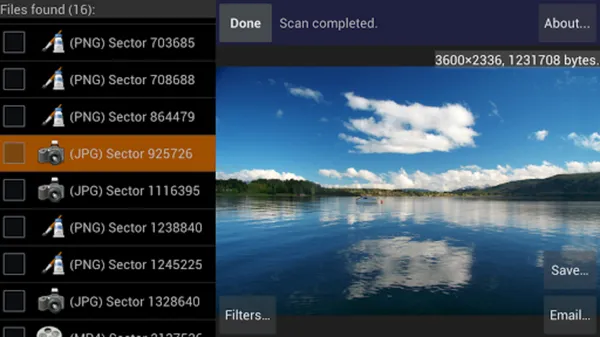 Recovering call history would be a huge challenge if you failed to select the right tool. The apps suggested above are the two well-known ones so you don't need to waste time filtering out from massive Google search results. No matter what kind of data being deleted or wiped, the Android Recovery software is able to get them back if the data was not overwritten yet. More importantly, you should backup your Android phone regularly in case of data loss so you just need to speed the minimum time to restore deleted data on Android.

---