WhatsApp is one of most heavily used apps on Samsung Galaxy phone for instant messaging. It is quite easy to send text messages, photos, voice and video via WhatsApp chat. Thus, we use this app extensively during our daily life or at work.
However, there are times when you deleted WhatsApp chats accidentally on your phone. There are some or all of the chats, calls and other history you will want back because it matters to you. Generally, there are two ways you can follow to completely recover deleted WhatsApp chat history from Samsung Galaxy phone. The first is by using existing backup file. The other is by using Samsung data recovery software.
Method 1: Restore WhatsApp Chat History on Samsung Galaxy Phone from Backup
The first way to recover deleted Whatsapp chat history from your phone is by using a previous backup of Whatsapp account. WhatsApp allows you to backup all data in the app either locally in your phone or on Google Drive. Local backups are carried out every day at 2a.m automatically and are saved in a folder in the phone's internal storage.
As for backing up on Google Drive, you have to set it up manually. To do this, go to the menu button on WhatsApp tap on Settings -> chats -> chat backup. Tap Google Drive option and select the frequency with which to backup. Select the account to backup on and the network to backup over. Once you set this backup on, you can rest easy knowing that in case your chats are lost, you will be able to recover them from the drive. This is ideal because unlike with local backup, you will get your WhatsApp data back even if you lose the phone.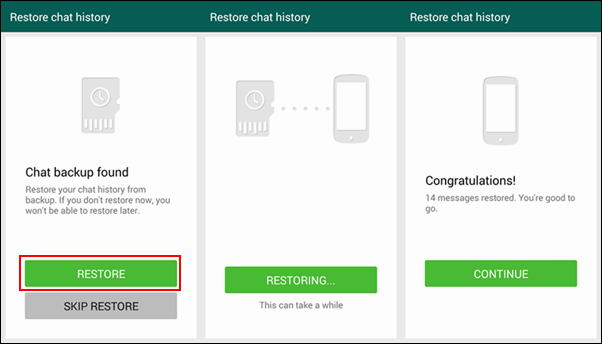 How can you recover the chat history from backup: Uninstall Whatsapp application or clear its data. Reinstall it again and follow the prompts. When you reach the point of verifying your number, you will be asked whether to restore previous data. Tap on "Restore" button and the data available in the most recent backup will be restored.
Method 2: Recover Samsung Galaxy WhatsApp Chat History with TunesBro Software
Restoring from backup is the fastest way to recover deleted WhatsApp chat history or messages. Unfortunately, many people forgot doing this on their phone, thus the method doesn't work for them in this case. The second option is to use Android data recovery software, which scans all the deleted items on the phone and recover them later.
Honestly, there are a bunch of Android data recovery programs coming out when you searched in Google. But the question is which one is the best? You have not the time to test them out one by one. So my recommendation in here is TunesBro DiskLab for Android. I have used this app to recover a lot of deleted items from Galaxy S5 and Note 4.
It supports: Samsung Galaxy S7/S6/S5/S4/S3, Galaxy Note 8/7/5/4/3/2, Galaxy A9/A8/A7 and other Android-powered Samsung smartphones.
By using this program, you can recover your Whatsapp history and other kinds of data like contacts, call logs, messages, photos, videos, photos and audio files. Whether they were stored on your Galaxy internal memory or in SD card, you will be able to recover the files you need. 
Step 1

Install and Run TunesBro DiskLab for Android

Download TunesBro DiskLab for Android by clicking the above download button. Then install it on a Windows or Mac computer. When the installation is completely successfully, click the desktop shortcut to open the program.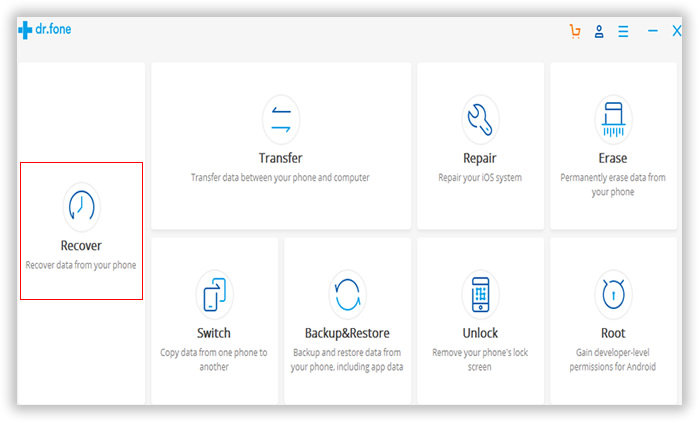 Step 2

Turn On USB Debugging on Galaxy Phone and Connect it to Computer

Using a USB cable to connect your Samsung Galaxy to the computer. Enable USB debugging if it is not enabled. Just tap OK on the pop up message that appears to enable this. If no pop-up appears, go to Settings-> About phone. Tap on Build Number in quick succession seven times. Now go back to Settings. In the previous menu, Developer options menu will be added. Tap on it and then check the box next to USB debugging.

To maximum the success of recovery, it is highly recommended rooting the phone before recovery. So the program could scan the whole disk and this is also required by other data recovery apps.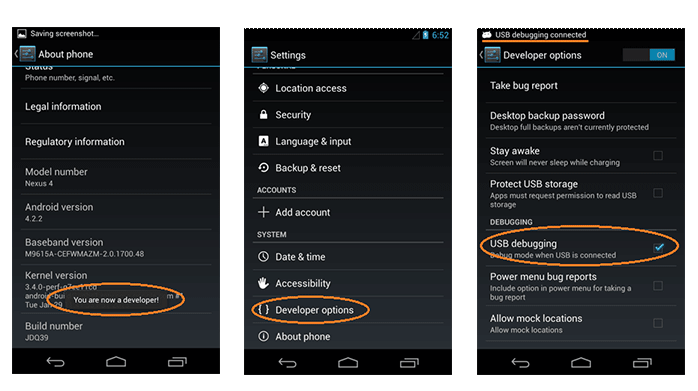 Step 3

Scan Deleted WhatsApp Chats and Conversation on Galaxy S7/S6/S5/S4

After the phone and PC are connected, the program window will show all the data types it can help you recover. All of them are checked by default so if you just need the Whatsapp history and uncheck the rest. If you need other data recovered, just check the box next to the type you want. Press "Next" button to let the program fully scan all deleted data on that phone.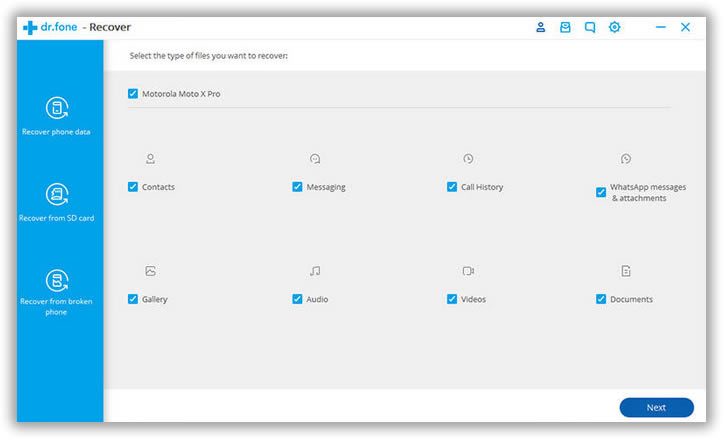 Step 4

Preview and Recover WhatsApp Chat History from Galaxy S7/S6/S5/S4

After the scan is finished, the items that can be recovered will be shown and from these you can choose what you would like to keep and click on "Recover" button. What is more, you can preview those items before recovery. This is a big plus as there is no need to recover all the data on the phone. The selected chat conversations will be stored on a computer and you can transfer them to Galaxy phone later.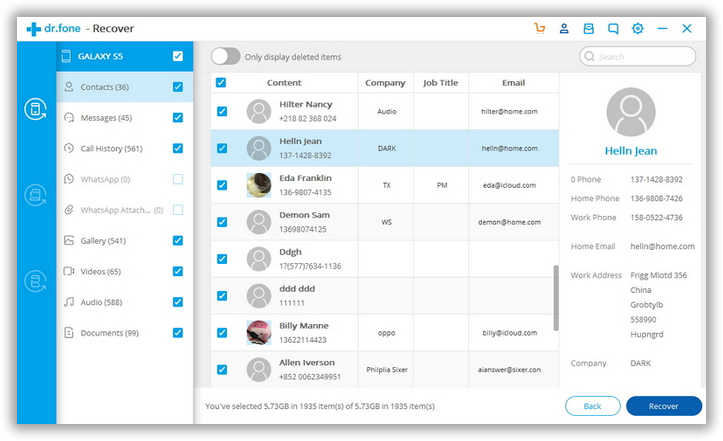 For those using Mac computers the process is similar, just be sure to get the Mac version of the software. With TunesBro DiskLab for Android, you can recover all lost WhatsApp history and other data types in a very simple process. Deleting chats and other data accidentally from your Galaxy phone should no longer stress you.
From the above steps, you can follow the two convenient ways to restore deleted Whatsapp chats on your Samsung Galaxy phone. The former method, however may not work on chats created after the last backup. The best way to recover all chats is using TunesBro DiskLab toolkit.  

---