Hello everyone, how are you all doing? Today, we are going to resolve one of the most critical issues on how to recover deleted data from Oppo smartphones. Oppo F5, R7 and R11 Plus have recently launched and it's really hitting the Android market with a good impression. But recently, most Oppo users are complaining about malfunctions occurring on their phones. Basically, miscellaneous data such as contacts, messages, recently clicked pictures, etc. are going missing without any reason.
System crashes and hardware failure are quite common issues with Android smartphones but that's not the upsetting part. The disappointing part is when you lose data due to these reasons. Fortunately, if you have deleted data from your smartphone accidentally or it happened due to unknown reason like system crash or water damage or hardware failure, etc. then these erased data can be easily recovered using few tricks and third party apps and software. In this tutorial, we will be using the top and most favorite ways to restore deleted data from Oppo phone but certainly you can use the same tricks to retrieve lost files from any Android smartphone.
Part 1: How to Restore Lost OPPO Contacts/Messages/Photos from App Backup
If you are a cautious and wise person then you must have created a backup before the data went missing. Oppo phone has in-built backup and restore feature and if you have used other third party app like Titanium app to backup your phone then make sure to use exactly that app again to restore the data on your phone..
Step 1: Install Titanium Backup on your Oppo device.
Step 2 : Open the app and tap on "Backup/Restore".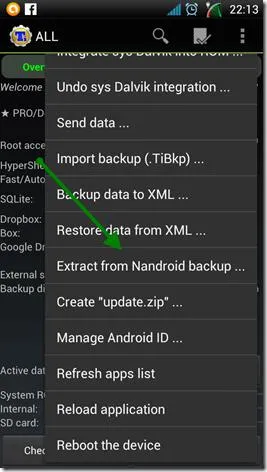 Step 3 : Now, select "Extract from Nandroid Backup" and select the backup file from your phone.
Step 4 : Wait for few moments while the data from the backups are extracted and after it is done, you can open your gallery and others app to see all the previous data again.
Note: Rooting is necessary in order to fully use the app. What is more, premium features must be unlocked before you can restore from backups.
Part 2 : How to Recover Contacts/Messages/Photos with OPPO Data Recovery Software
The most effective way to recover deleted data from Oppo smartphone is to take assistance from Android data recovery program. In this guide, we will be taking help from TunesBro DiskLab for Android to retrieve the deleted data from your phone.
DiskLab for Android is current one of the most powerful Android data recovery programs to recover deleted files from Android smartphones and tablets. This data recovery tool has a very clean and intuitive user interface which requires no special technical skills to use it. It has won awards from the well-known technology magazine andmillions of people have downloaded and rated this program as the most reliable software ever.
Supported OPPO Phone : OPPO F1/F1s/F3/F3 Plus/F5, OPPO R5/R7/R7S/R9/R11, OPPO Mirror 5/5S, OPPO A37/A57
Step 1

Download and Run the Program on a PC

DiskLab for Android is a desktop software that needs to be installed first. The installation process is pretty basic and within seconds you can download the latest version of the data recovery tool and run the program to see its creative user interface.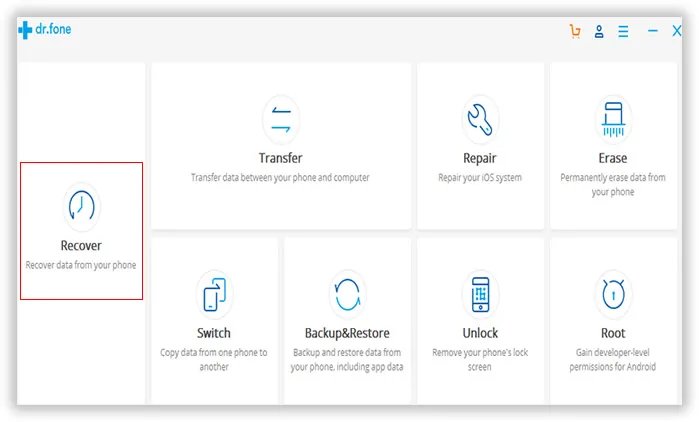 Step 2

Connect Oppo phone to PC and enable USB Debugging Mode

Connect your device to PC via USB data cable and make sure to enable the USB debugging mode on your Oppo phone by going to Settings then Developer Options and toggle on USB debugging. Mored details can be found out in here. Also, the device should be rooted before using this program.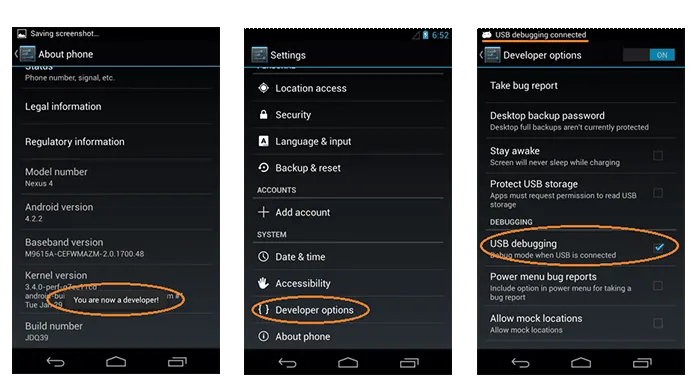 Step 3

Scan Deleted Contacts/Text Messages/Photos/Media Files

Simply click on "Next" and leave the computer alone while the data recovery program scans your Oppo device thoroughly. It may take some time depending on the memory storage unit of your device. Please remember not to disconnect your device at this point or else the scanning progress will be aborted.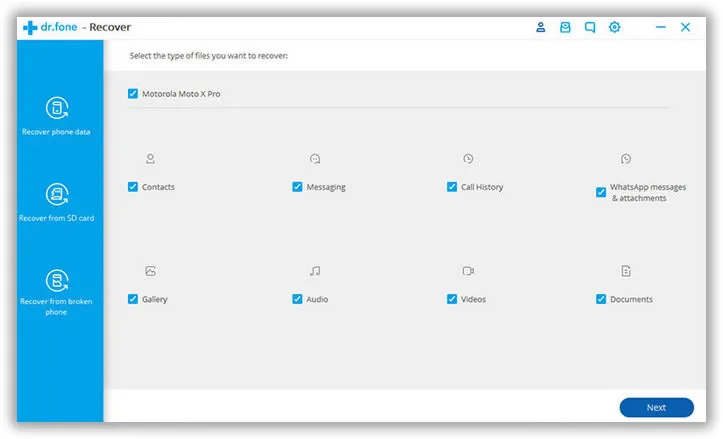 Step 4

Preview and Recover Deleted Files

After the scanning is completed successfully, the software will let you preview all the deleted data on the main user interface of the program. The deleted files will be well-organized and they will be categorized on their respective folders. Browse through each folders and restore all the required data on your PC by clicking on "Recover" button.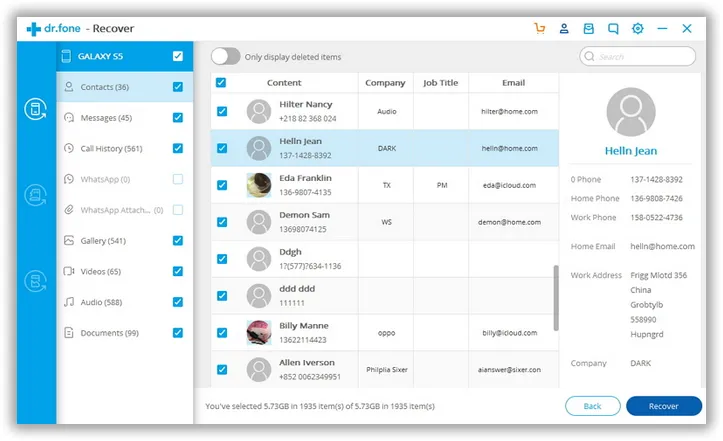 That's all. Your erased data from Oppo phone is now successfully restored again.
Part 3: How to Retrieve Deleted or Lost Files from Cloud Service
If you have synced your phone with Google Drive before then you can restore the data from cloud backup easily. However, there are no third-party apps that could read or extract data from Google server. That's why we need to Google Drive app to complete the task. It is an amazing tool to download data from cloud servers.
Step 1: Install Google Drive app on OPPO phone.
Step 2 : Login in Google account with email id and password..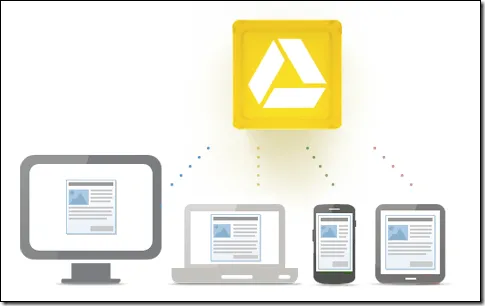 Step 3 : Once logged in successfully, Google Drive app will sync all saved files from remote servce to your OPPO phone.
Step 4 : Wait the files to be downloaded. This should takes hours to days, which is highly dependent on how large the files are and how fast the Internet connection.
In this comprehensive tutorial, we have explained how to recover deleted data from Oppo phones. However like we said they can implemented to recover data from any Android device such as Samsung, Sony, Asus, Motorola, Google, etc. DiskLab for Android works with over 2500+ models and is perfectly capable of recovering erased files under any circumstances such as system crash, hardware failure, factory reset, accidental deletion, etc. And if you have any query then they have 24 X 7 support staff to assist you all the time.

---