WhatsApp is a notable messaging app available on different types of smartphones. Whatsapp has made communication simple and it ranks at the top list of iOS, Android, Windows and Symbian app store. Through Whatsapp we can share media in a single tap, for example, instant messages, voice messages, photographs, recordings.
Unfortunately, as fragile as any other gadget, your Android phone may lose all its data subsequently erasing critical WhatsApp messages and files. Recovering such data is not easy. Employing a data recovery expert to help you retrieve deleted WhatsApp chats is expensive. To recover deleted WhatsApp messages from Android, you'll require a little help from an outsider application. Fortunately, there are incredible apps that are good at restoring WhatsApp messages from Android based devices.
One thing to remember, however, is that once you've erased messages or documents, it is advised that you refrain from using your gadget until the information is recovered. At the point when a message is deleted, it is not gone forever. Instead, it just opens up space for more information. Any operation on your gadget then, including taking photographs, can produce new information and overwrite that space, which would make lost information unrecoverable.
Below we highlight 2 ways to recover deleted WhatsApp messages from Android. Please keep reading and find out the one that works for you.
Method 1: Recover Deleted WhatsApp Messages from Android via TunesBro Sofware
One of the most effective ways to restore deleted WhatsApp messages is to use TunesBro DiskLab for Android. This software is powerful and reliable, which is installed on a computer. It requires one to connect his/her phone to the computer and scan the lost files using the program in order to recover deleted messages. During the scan, you can either recover all files or select a few files that you care about.
Step 1

Download and Install TunesBro DiskLab for Android on Your PC/Mac

The first thing you should do is to download the program. After the download, proceed and install the application on your computer. After a successful installation, you will be prompted to open the program and you will easily navigate to the main interface.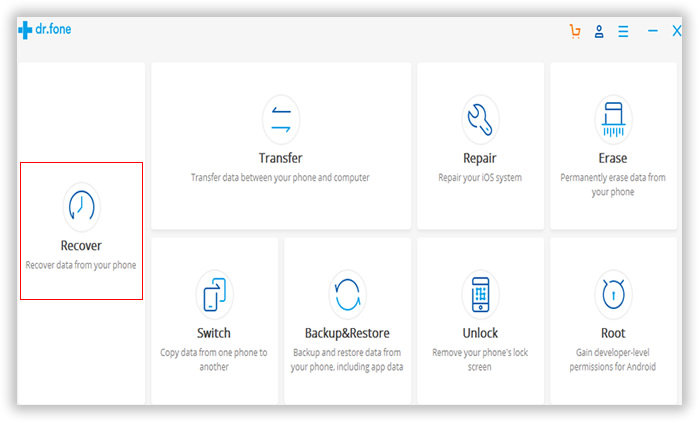 Step 2

Plug Android Phone into PC or Mac

Next, you will be required to connect your phone to your computer using a USB cable. Here, you may be required to enable USB debugging (tutorial). As soon as your phone is attached correctly to your computer, DiskLab for Android will detect it and automatically initiate a scanning process.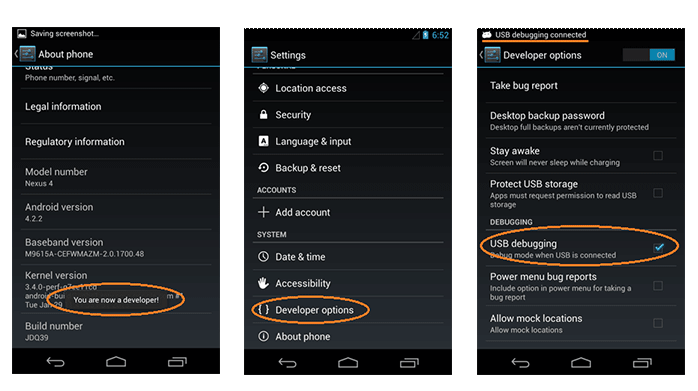 Step 3

Analyze and Scan Deleted WhatsApp Messages on Android Phone

Scanning may take some time depending on the number of your files. It is important that you be patient at this stage since a thorough scanning takes around 20 minutes.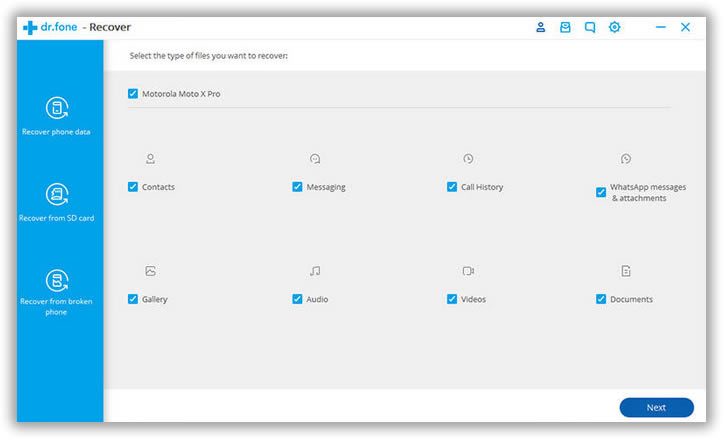 Step 4

Preview and Recover WhatsApp Messages on Android Phone

After the scan was over, a list of messages, videos, contacts, photos that were in the Android phone will be populated. From this list, navigate to the WhatsApp and mark deleted items. After that, click on the "Recover" button to save those files on a computer. Finally, transfer those files from computer to SD card of Android phone.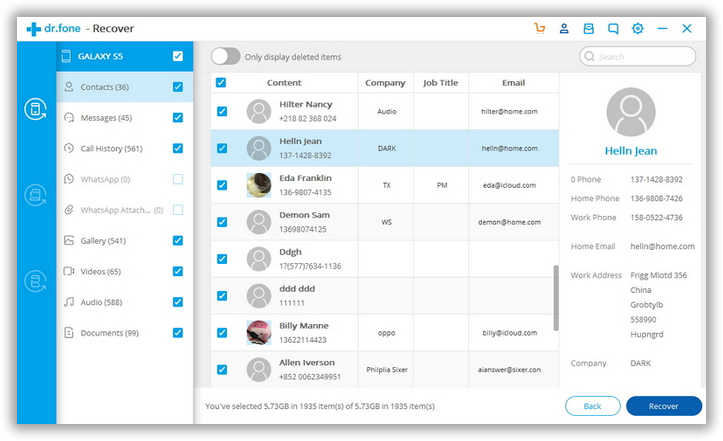 Method 2: Retrieve Deleted WhatsApp Messages from Android via Undeleter App
On the off chance that your critical WhatsApp messages have recently been erased deliberately or incidentally without any backup, you can rapidly recover deleted messages and attachments like photographs, videos from Android by utilizing Undeleter app. With this app, you can reestablish WhatsApp chat and call history from Android. This app can be downloaded from Google Play store and installed on your Android cellphone. Undeleter Restore Files and Data app will filter your entire gadget, including the SD memory card, for deleted documents. However, root permission is required to perform data recovery task with this app.
Step 1: Access Google Play store and search for Undeleter Restore Files and Data. Then download and install the app. 

Step 2: Open the Undeleter app and populate the screen by refreshing the list. Once the screen is populated select the folder containing WhatsApp files. 
Step 3: After you have chosen the organizer, tap "Check Device" and the screen shows up a rundown of latest erased records. When you see the deleted items you need to recover, select them and hit the Save button.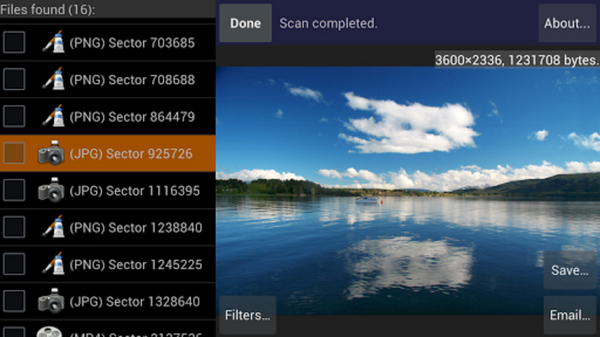 One More Tip : How to Restore WhatsApp Messages with a Backup
Another chance is that if you have backed up WhatsApp messages on your Android previously, you can easily restore the messages from backup. You can check the following steps:
Step 1: Uninstall WhatsApp on your phone. 
Step 2: Reinstall it and verify your phone number.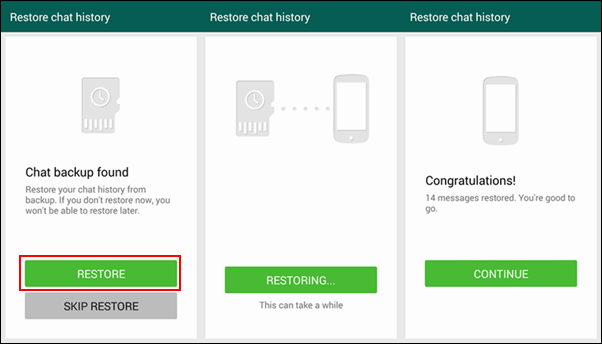 Step 3: There would be incited with a message to restore all your files after you open the reinstalled WhatsApp. Tap "Restore" and select the backup file. This is by far the simplest way to recover deleted WhatsApp messages and chat history. 
As seen above, Whatsapp has made communication more comfortably. It gives us a helpful specialized technique that and so on with families, companions and workmates adaptably. As cell phone gets a shrewd responsive touch screen, the WhatsApp messages and connections can be erased by slip-up. Gratefully, with regards to innovation there is dependably an approach to recover lost things. In case you're looking for an approach to reestablish WhatsApp visit history on Android, please check the arrangements specified above.

---