HEIC, the new file format that Apple created for iOS 11 devices, is a massive space-saver for users. The only problem with it is that it does not currently have native support in either Windows or Android environments. Although those capabilities are currently being developed, it could be a while before either OS is able to easily open and manage these files.
The problem is that, with so many iOS 11 users around the world, sharing these images with devices that run on older iOS versions or other operating systems is a major issue. That's why there are so many HEIC converters out there on the market - free and paid, both. But most freeware is unreliable, and some of them might even impact the quality of your images while converting them into JPGs or PNGs.
For that reason, we've done some research on the best free and premium tools available to convert HEIC files into more user-friendly JPG and PNG formats. Three of the best ones are showcased here.
Method 1: How to Convert HEIC to JPG Online
Heictojpg.com is a simple online utility that lets you simply drag and drop images for conversion online. It's barebones but fairly capable. There's a limit of 30 photos that you can convert at a time, so if you have lots of shots this might not be the one for you. And it doesn't convert to PNG, just JPEG.
Also, you should be aware that since you're uploading your images to a different location, they may not be as secure as if you do the conversion locally on your machine with a downloaded piece of software. However, considering that it's free, you can give it a go.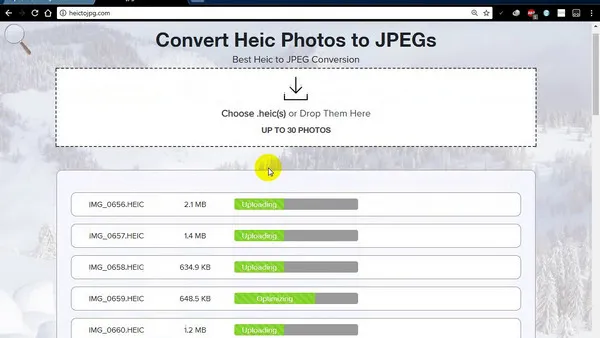 Method 2: Batch Convert HEIC to JPG Windows 10 without Losing Quality
But if you want something more robust than can natively convert your iOS 11 HEIC photos, then premium tools are what you want. Among these the TunesBro HEIC Converter stands out from the crowd because of its versatility.
You can either convert just one image at a time with the single conversion mode, or do 100+ images in one go with batch conversion mode. It works on Windows 10 all the way back to XP and Vista, and converts either HIEC or HEIF files into JPG and PNG formats. You can even adjust output quality before converting the files.

Less quality loss after conversion
Batch convert up to 500+ photos at one time
Able to convert HEIC to JPG and PNG
Support latest Windows 10 and macOS
Step 1

Install TunesBro HEIC Converter

Click Download button button below and save the installation file on the computer. Then install TunesBro HEIC Converter to Windows PC or Mac. The program will be opened in default when install was completed.
Step 2

Choose Conversation Mode

On the interface, you'll see the conversion mode options mentioned above - Single and Batch. Choose the appropriate one. In this example, we will take batch convert as an example.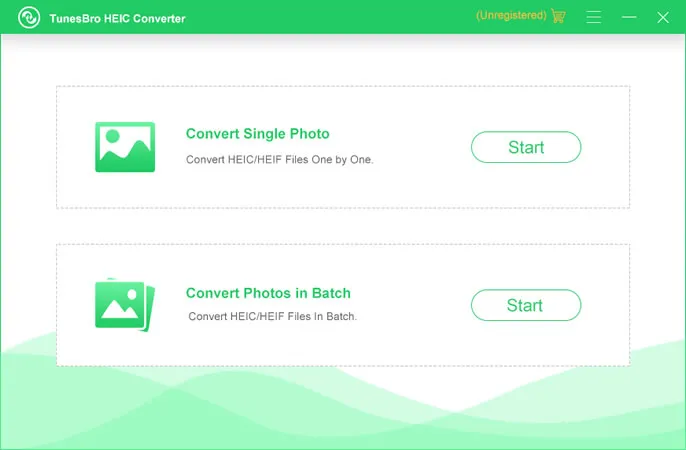 Step 3

Import HEIC Files and Adjust Output Quality

On next screen, you'll see a new window where you can add the photos to be converted, the output format and quality required, whether you want to keep EXIF metadata, and where you want to save the converted files. In default, output quality is set to 100% and the default format is set to JPG.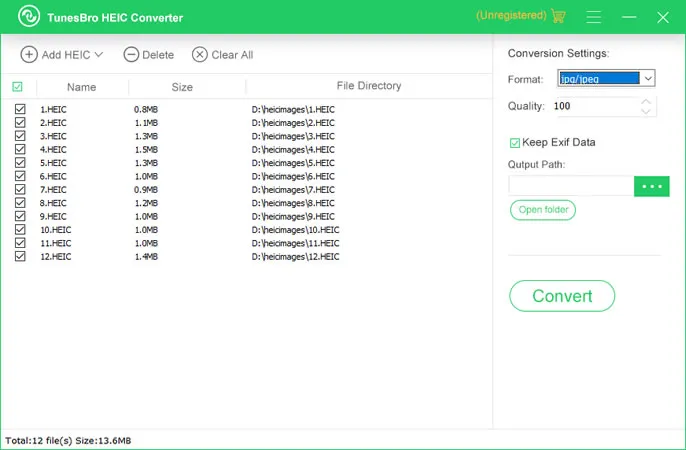 4

Start Converting HEIC to JPG

At this point, you should select an output folder to save the converted HEIC files. Finally, hit "Convert" button and the job is done.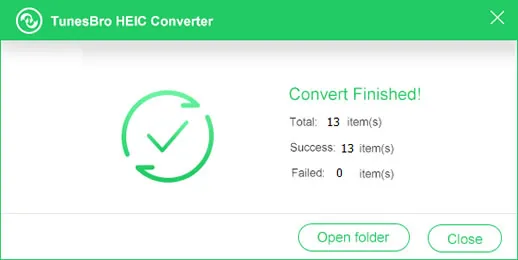 Method 3: How to Convert HEIC to JPG for Free
Ezgif is another free online conversion tool for HEIC and HEIF files. The interface is a little primitive, but it does the job fairly well. The upload method is either using Explorer/Finder or by pasting a URL. Max file size is 35GB. Not the most suave of online conversion tools, but reasonably functional if you just have a few images to convert.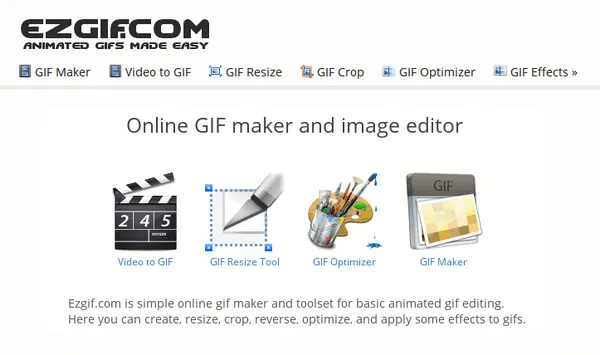 Conclusion
You might hesitate to pay for a premium tool when there are free options out there, but if you're still on the wall, we urge you to see how the free tools work and then purchase a premium license after you experience the reality of it. You'll know exactly the kind of problems we've been talking about - quality issues, privacy concerns and a lot more. It might mean a few bucks out of your pocket but, in the end, the convenience and performance of a premium product will invariably justify that cost.

---
Related Articles & Tips
HOT ARTICLES

Converter HEIC to PDF
View HEIC Photos on Windows