"I just upgraded my Sony Xperia Z5 to the latest Android but all my contacts and messages were missing after update. How can I get backup lost contacts and sms? I am not a tech geek. Please suggest me some easy tips to get them recovered." Susan asked me on last Sunday.
The reason you have come up here already explains that you have accidentally lost or deleted all of your precious contacts from Sony Xpeira phone. Your frustration and grievance is totally understandable. Multimedia files can be easily recovered by downloading them from the Internet but contacts or text messages are nothing similar to them since these are personal and confidential information about a person that if lost may take severe time to recover.
More importantly, you may not even remember how many contacts were there before you lost them and you will have contact your friends and families to retrieve their information one by one that will be very time consuming. Now, don't think there is no hope or chance to get back your deleted contacts because we may have some big good news for you! It is indeed plausible to recover deleted contacts from Sony Xperia phone.
That's correct, we are going to show you three methods to recover all deleted contacts from your phone. So better buckle up and get ready to retrieve all your contacts back into your phone again.
Part 1: How to Retrieve Deleted Text Messages or Contacts from Xperia Companion Backup
Xperia Companion is a special utility that is designed only for Xperia phone users to backup and restore data. It is just like iTunes but only compatible with Sony smartphones. If you have created a full backup with the app, then it is very easy for you to recover your contacts, messages, bookmarks, notes, photos, settings, etc...
Step 1. Connect your Xperia phone to computer with a USB data cable.
Step 2. Launch Xperia Companion on your computer and click on "Restore" tab on the main screen.
Step 3. Now choose the backup file from the options.
Step 4. Select the data you wish to restore. Then Wait for the data being restored to the phone.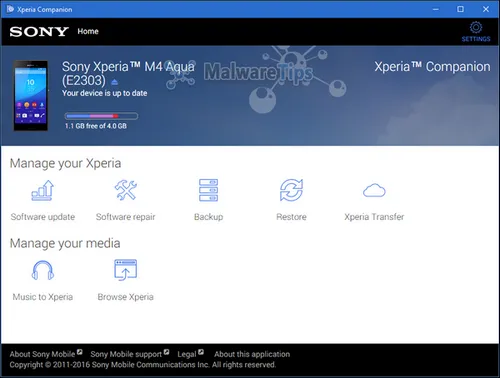 That's all. You may now check your phone contacts application to discover all the deleted contacts are successfully recovered. But if you never created backup using kies then no worries we still have some tricks left up our sleeves.
Part 2: How to Recover Deleted Files on SD Card with Android Data Recovery Software
TunesBro Disklab for Android is a professional Android data recovery tool that is used to retrieve deleted data back from Android based devcies. It runs very fast and support recovering almost all kind of data types including pictures, contacts, messages, WhatsApp chat, etc. Also, it let you preview all the items before recovery so that you can only restore selected contacts to your phone. It is currently supported in both Windows and Mac platforms. Plus, it works in more than 200 smartphone brands. Here's how to use this tool to recover deleted contacts and text messages from Xperia phone, like Xperia Z5/Z4/Z3, M5/M4, C5/C4, XZ/XA/X Compact/X Performance, etc.
Step 1

Install TunesBro DiskLab for Android

Download the program and install it on your computer. This step is pretty self-explanatory.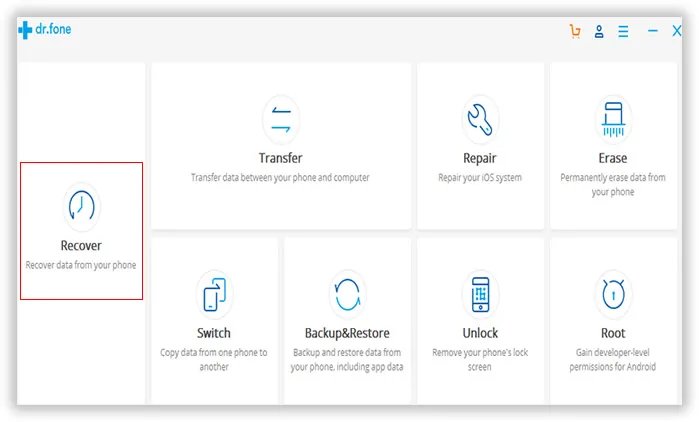 Step 2

Connect Sony Xperia Phone to Computer

Launch the program and connect your Xperia phone to the computer using a USB data cable and let the software recognize your phone automatically. Click on "Next" to analyze all data on the phone and wait until the scanning process is finished.

Note: You should turn on USB debugging and root the phone before heading to the next step if the program can't detect the phone.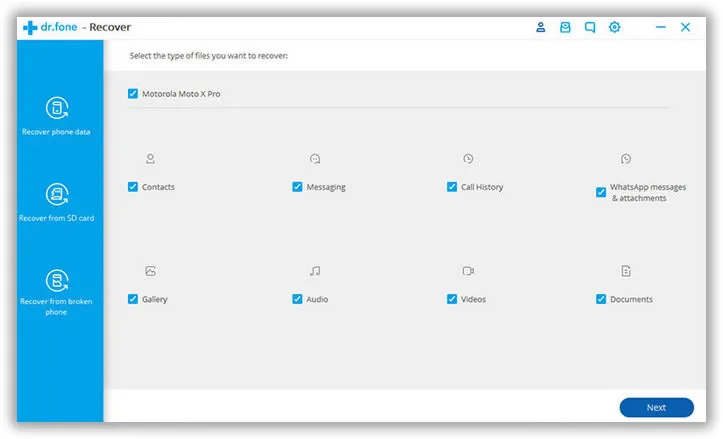 Step 3

Preview and Recover Lost Contacts/SMS from Xperia Phone

Once it is completed, the program will show all the deleted contacts on the main interface of the screen. Preview each and every contact and select the names that you wish to retrieve. Finally, click on "Recover" from the bottom corner of the software to restore all the contacts back on your phone.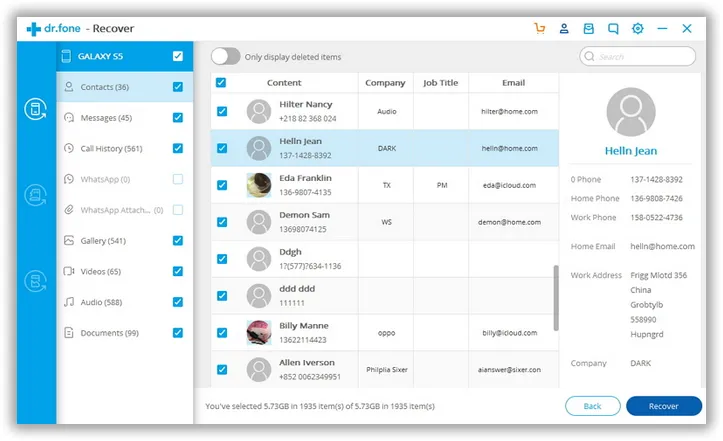 Part 3: How to Get Back Deleted Contacts from Gmail
Google does provides this awesome feature on all Sony Xperia phone where you can use Gmail to back up your contacts. So, if you have stored all your contacts on Gmail then it's your lucky day since you can use Gmail to retrieve all you deleted contacts. Use these below steps to recover your deleted contacts.
Step 1. Open Gmail application and click on little down arrow to explore the options.
Step 2. Click on "Contacts" and select a time to restore. (Note: You can use a backup up to 30 days old)
Step 3. Finally click on "Restore" and wait until your phone downloads and stores all the contacts on your phone again.
Step 4. Once it is finished, open your contacts application and you can see all your contact list just like before.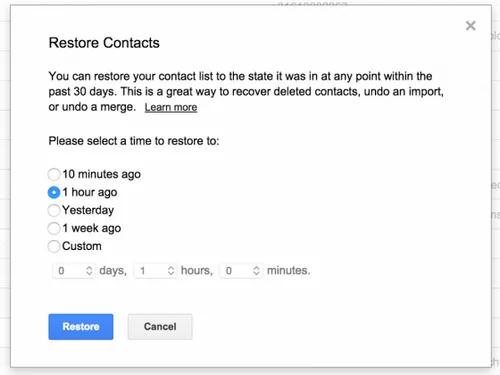 If this doesn't work with you either then you will have to use an external software that could help to recover the deleted contacts.
Conclusion:
Tunesbro DiskLab for Android is well known for retrieving deleted files on any kind of Android phones. It uses several powerful algorithms to detect the links from the deleted files and make it appear again by retrieving the missing links. You can use TunesBro DiskLab to recover deleted messages, contacts, photos and other multimedia files. It is handy program that can handle your entire Android device. Hopefully, you were able to recover your deleted contacts and now you can sit back and relax.

---