How to Use TunesBro DroidWiper
TunesBro DroidWiper is extremely powerful and reliable Android Data Erasing tool that can permanently destroy all types of data from your Android smartphones and tablets. It helps to erase over 45+ kind of data types including contacts, pictures, music, videos, SMS, etc. In addition, you can remove every app data from your social networks like WhatsApp chat history, Facebook, KiK, Viber and so on. The user interface of this program is very clean and straight-forward and to be honest, you really do not require any special assistance to operate this amazing Android data eraser. But still, we believe to write a step by step guide for everyone for your own convenience and benefits.
Step 1

Download, Install & Launch TunesBro DroidWiper

It is a desktop program, so first you will be required to install the program in your Windows or Mac computer. The installation process is pretty simple and can be finished within seconds. Next, launch the program to see its main user interface which appears like the following screenshot.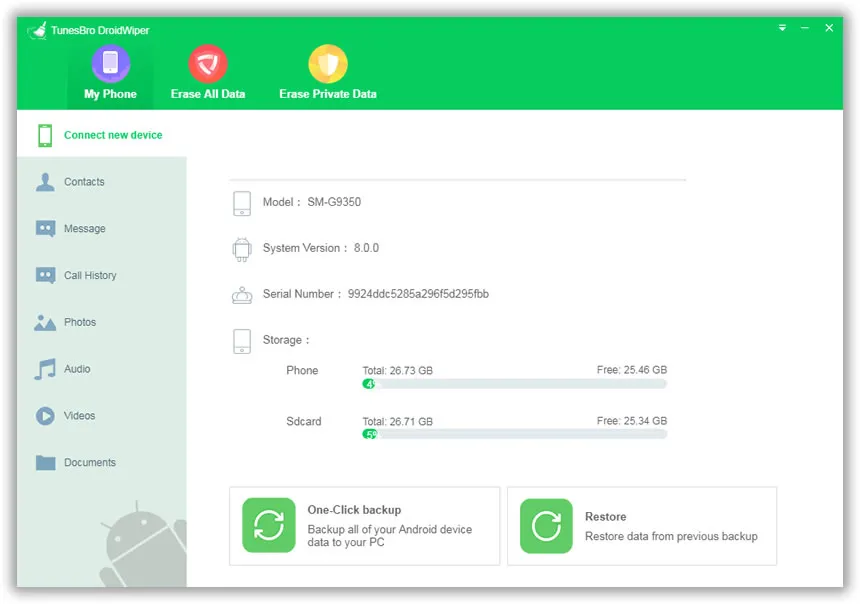 Step 2

Enable USB Debugging and Connect Android to Computer

Get your Android phone connected to PC via USB data cable. The phone should automatically identified by the program but in order to run everything smoothly, first you will need to enable USB debugging mode on your Android phone.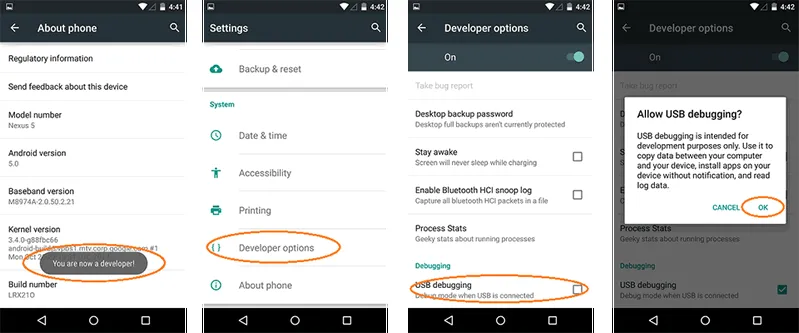 Step 3

Choose Data Erasing Mode

TunesBro DroidWiper offers three powerful ways to completely destroy data on your phone. We are listing down each data erasing plans, so choose any of them according to your requirement.

Erase All Data: This function should be used if you wish to erase everything on your Android phone. It will remove from contacts to messages to music to videos to pictures and so on. It will scan your entire device and will spit out all the data from your device. Then simply, select all data that you want to remove and permanently erase them from your phone.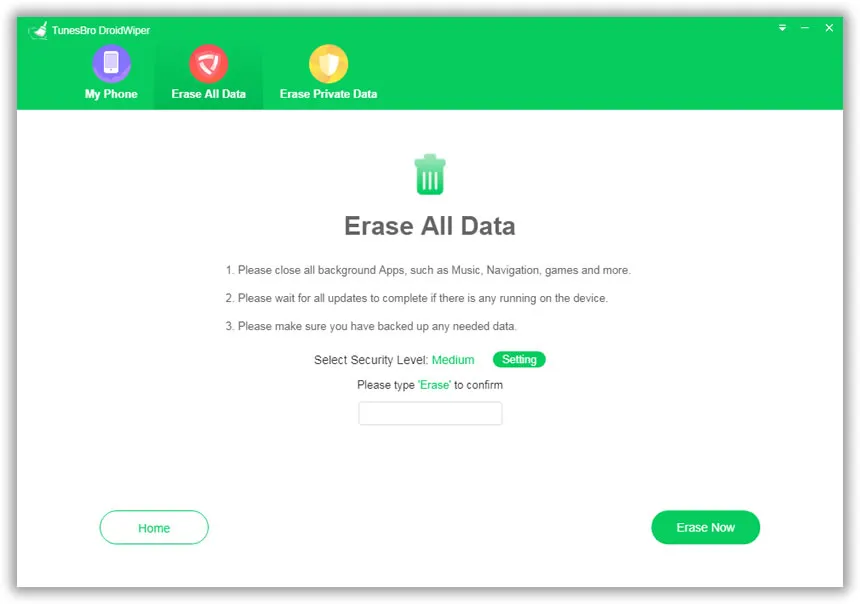 Erase Private Data: This option should be used to erase the private data from your phone. For example, if your internal and external memory has existing data such as pictures, music, documents, videos, etc. then it will scan all those remaining data on your phone and will remove them permanently.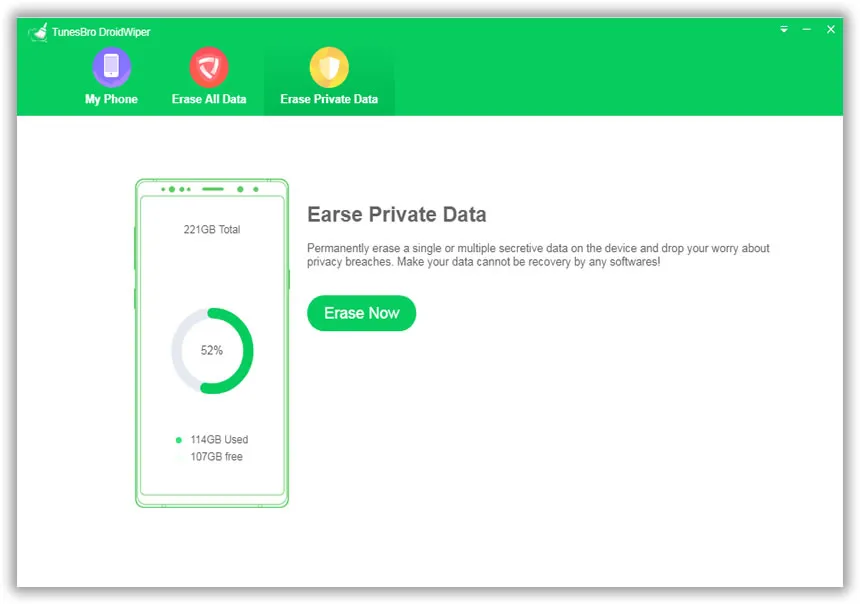 Erase App Data: If you use myriad social network apps like WhatsApp, Facebook, Viber, Skype, Viber etc. then you can use this feature to erase these apps and its data. It will permanently erase the chat history from each apps and will log you out from every social network profiles.
Step 4

Start Erasing Data from Android

Once the erasing mode is selected, kindly click "Erase" button to start the scanning process. After that, you need to type 'Erase' in the input box to confirm the operation. A few minutes later, the phone will reboot automatically and all selected items will be deleted from the device.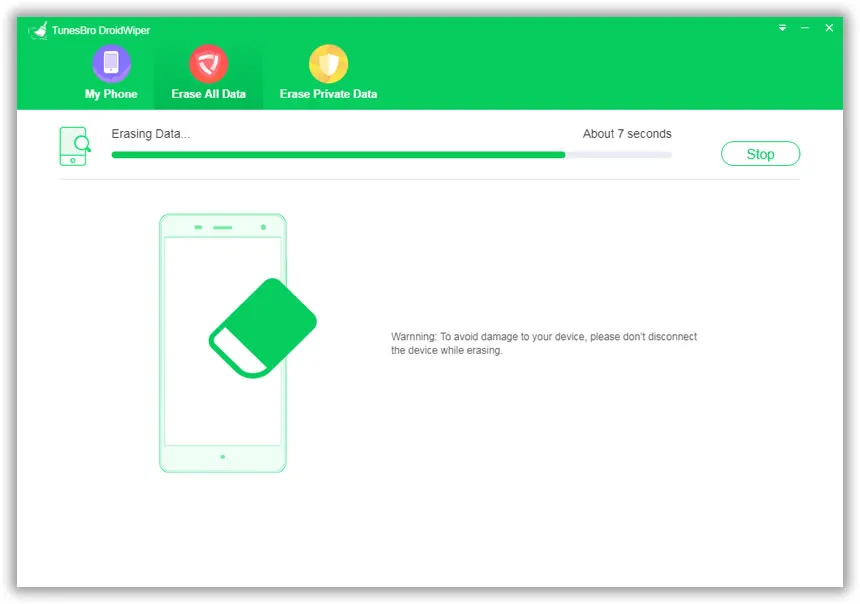 If you still have questions with TunesBro DroidWiper, please submit an email to our support team. We will help you out as soon as possible.