Microsoft Excel is one of the most used programs in Windows, providing users with a reliable tool to perform calculations and do some graphics tasks. Microsoft has been improving Excel since its original release, adding the ability to password-protect an Excel file. While this is a cool feature, one major drawback is that you can not access your Excel data if you happen to forget the password.
This issue affects a large number of users out there and people are calling for help. In reality, there are tons of password reset tools that let you break Excel password at a cheaper rate. However, scammers are everywhere out there. Falling for these guys, you lose your money and your precious data fall into the wrong hands. With that in mind, we are willing to help. In the section below, we made a list of the best Excel password cracking tools you should check out right now.
Part 1. Break Excel Password with TunesBro Premium Software
Free software is not really cheap at all. You have no clue what's going to work on the computer. Some of them may not support the latest Excel version and some of them just installed adware during the installation without any notice. Usually, there is no such problem with premium software like TunesBro Excel Password Remover. It is seen as one of the best Excel password recovery software in 2019. There are 3 password cracking engines lying in, including Dictionary Attack, Brute-Force with Mask Attack, and Brute-Force. In other words, the tool can crack all types of Excel passwords even when you have not set a password hint. The coolest part is that your Excel data remains safe and sound.
TunesBro Excel Password Recovery is not just about breaking open Excel passwords, as it can do a lot more things. One such thing is the ability to remove worksheet/workbook protection, so you can easily edit or modify your file without any restrictions.
Step 1

Get Ready

Download and install the tool from here. Once the installation is complete, run the software and select "Recover Open Password from Excel". For edit permission, please use the second option instead.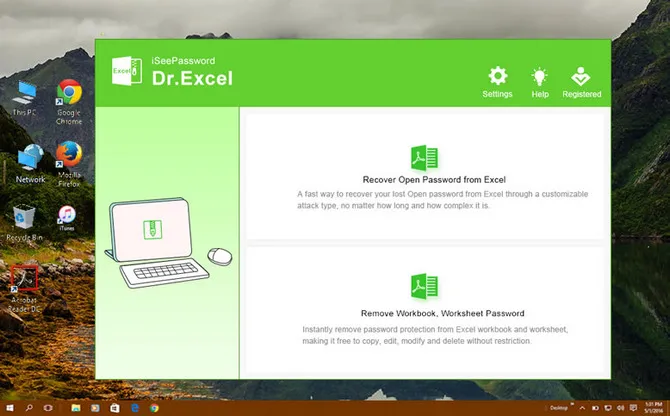 Step 2

Import Excel File

When you are in, click on the Add File button and then select the Excel file you wish to break the password for.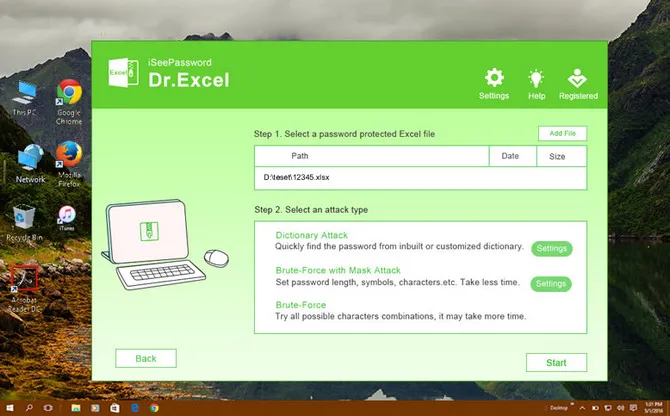 Step 3

Select Password Recovery Engine (Attack Type)

After that, select an attack type from the Attack Type section. In default, we prefer Brute-force with Mask attack so you can customize the settings by clicking on the Settings next to the attack type you select.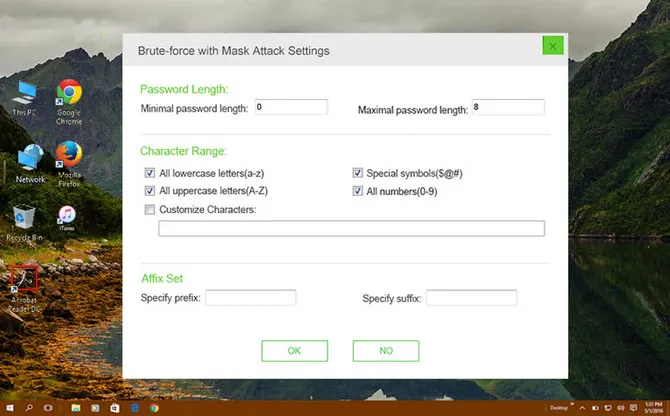 4

Start Breaking Excel Password

Click Start and let the tool do the work. The process may take several hours or days, which varies depending on how strong the password is. Once the task is done, the password will be shown on the screen.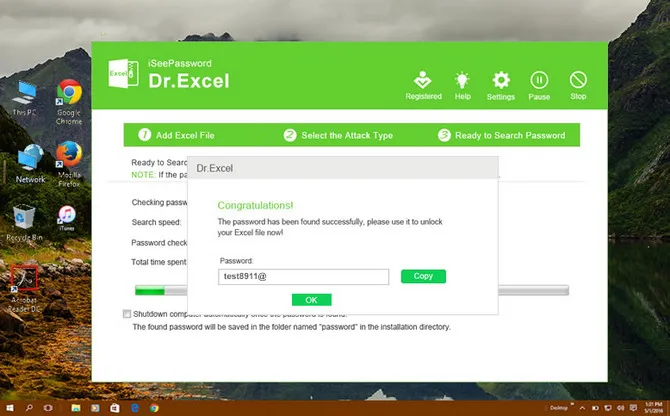 Pros:
Built-with 3 password cracking engines.
Fast password breaking speed with GPU support.
incorporated with modern UI.
Part 2. How to Break Excel Password Online
If you don't want to install some kind of third-party software on your PC, then you can rely on an online password recovery tool. In this case, we recommend you go for Password-online.com, one of the leading online password recovery sites.
At Password-online.com, they not only recover your Excel password as they also remove password protection from Microsoft Word and RAR files. To achieve this, they use the encryption algorithm called RC4, which quickly unprotect an Excel worksheet while preserving your precious data.
Step 1. Head over to Password-online.com and click Upload your encrypted file.
Step 2. Select the Excel file stored on your PC and then click Open.
Step 3. Input an email address to receive the password and confirm the email. Once you are done, head over to your email box and activate your email address by clicking on the link given.
Step 4. The decryption process should start now (it may take several days). Once it is done, proceed with checkout and payment. When your payment has been received, you will be able to download the file.

Cons:
Can not see the password recovery progress .
Push promption ads or commercials to Inbox.
Pay for 10 Euro to get the password.
Custom service response is slow.
Part 3. Private Excel Password Breaking Service
Decryptum.com is a great password recovery tool for professionals. At decryptum.com, they crack your Excel password in a blink of an eye. The best part is that your encrypted file is stored on their server for up to 30 days. Unlike Password-online.com, decryptum.com removes password protection from your Excel file as if you'd never set a password before. All is made possible by the Secure Sockets Layer Protocol (SSL) with support for a 128-bits encryption key.
However, one major drawback is that it is pretty expensive. Indeed, it now costs up $1,990 for a lifetime license. Another downside is that it requires a little bit CPU and GPU power to decrypt multiple passwords at the same time.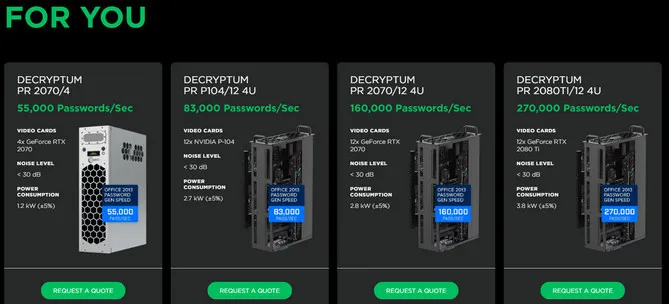 Cons:
Too expensive.
Can not get started immediately.
Price varies for different Excel file.
Wrap Up
In short, forgetting Excel password is no longer a big concern as there are a lot of tools out there that let you break Exel password. If you are looking for a reliable Excel password recovery tool, then you have come to the right place.

---