We deal with Excel file most of the time as it is one of the most important apps on computer. And for secure reasons, we need to set a password for important Excel worksheets. The receivers will not be able to open the Excel file if the correct password was not given. However, in some of the cases, you might forget the Excel password, so you can not access the important data inside the worksheet.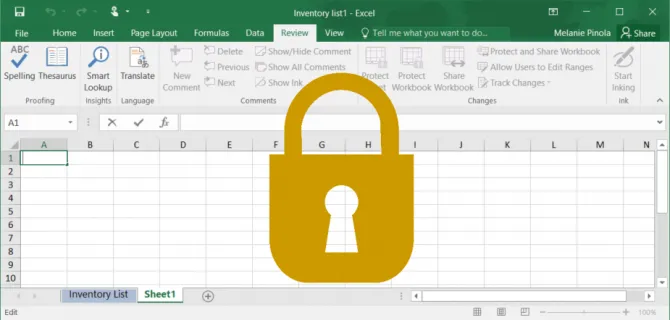 The truth is that forgetting Excel password is not a big problem as there are some great methods available to recover Excel password. The following parts can help you remove the forgotten password of Excel spreadsheet, and you can try one of them to recover lost password from a target Excel file. It could be Excel 2019, 2016, 2013, 2010 and 2007.
Part 1. Remove Excel Protection Password with Free Excel Password Remover
Have you ever installed any add-in in Microsoft Excel ? If not, then you should try first with free password remover. Free Password Remover is a utility that can help users unprotect worksheet and workbook restrictions. However, it can not get rid of the password protection if you are unable to open the Excel file.
You can install this add-in on the Excel 2007 and Excel 2010 version. It also supports MacOS, but only the Pro version and it just works with the older Excel versions. The Pro version can recover the forgotten password of files created by Excel 2013 or 2016 version. Even when it's a complex password with specific characters, this add-in can easily get rid of them.
Step 1. Open Excel on your computer, click on File > Excel Options > Trust Center > Trust Center Settings and then add the password_2007_2010.xlam to Excel.
Step 2. Now, set the macro security level. To do so, click on File > Excel Options > Trust Center > Trust Center Settings > Macro settings, and then set it to the "Disable all macros with notification" option.
Step 3. Restart Excel and then open password_2007_2010.xlam. You will be welcomed with a menu, including: Unprotect workbook, Unprotect sheet and Unprotect all (only on Pro version).
The first two options can remove protection from active worksheets. If you have paid for the Pro version, click on Unprotect all and it will remove your Excel worksheet passwords.
Step 4. Look at the Excel status bar and you can follow the running time when it's trying to remove your forgotten Excel password. In case the Excel gets frozen, do not worry; just wait for the macro to do the work.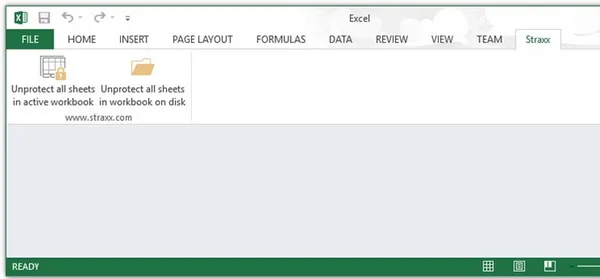 Cons:
Can not recover Excel open password.
No support for Excel 2013 and 2016.
Need to install additional Excel Add-in.
Part 2. Recover Excel Open Password with Premium Software
Another perfect solution to recover the forgotten Excel password and remove worksheet protection is to use TunesBro Excel Password Recovery. This tool has a smart function that can quicklyly get back password from Excel file without modifying or damaging to all the contents inside a Excel file.
No matter how complicated password you set for the Excel file, this tool can crack the password as soon as possible. It does not recover Excel password, but it can also remove the password protection applied to Excel workbook. Currently, TunesBro Excel Password Recovery is the best choice to recover the Excel password. After the protected is gotten rid of, you can easily edit Excel document without any restrictions.
Step 1

Install TunesBro Excel Password Recovery Tool

First, you need to download the software and install it on a Windows computer. The setup process is pretty simple, just click on Next. Once done, launch the software and click on the "Recover Open Password from Excel" option.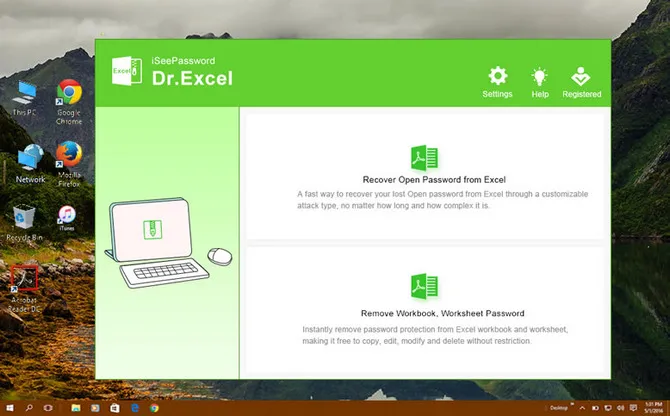 Step 2

Add Your Locked Excel File

From its menu bar, click on "Add File" and then browse to the Excel file protected by password into the software.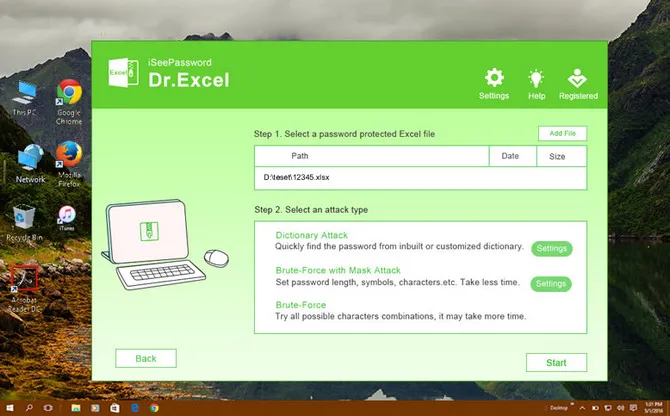 Step 3

Choose Compatible Attack Types and Start the Process

The software offers three powerful options to recovery Excel password, including Mask Attack, Brute-Force Attack and Dictionary Attack. Choose your preferred attack type, depending on your memory of the Excel password.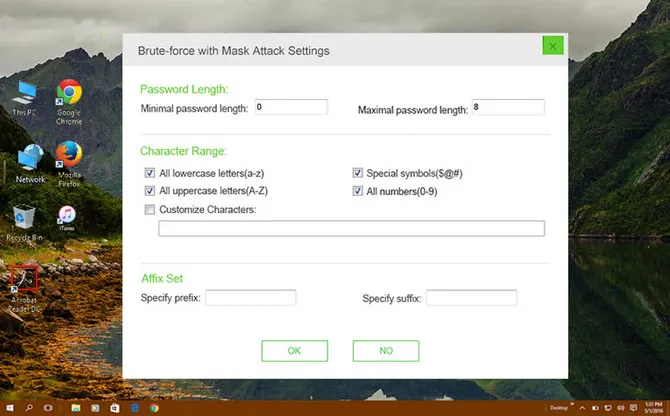 4

Recover Password from Excel WorkSheet

Now, click on "Start" button to begin password recovery process. It will take a time to remove the Excel password, depending on the complexity of your password as well as the attack type you chose. Once the process is done, the password of your Excel document will be displayed in a small dialogue box.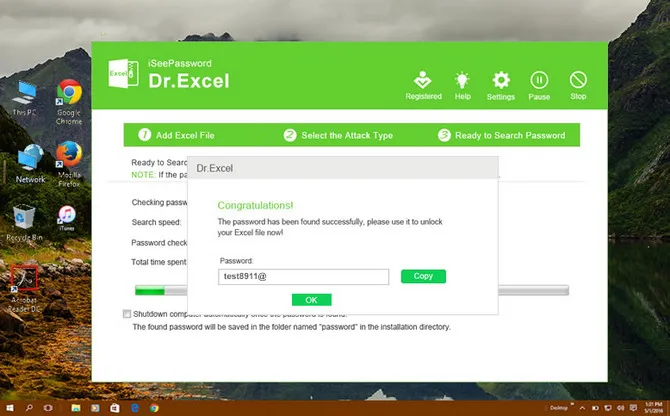 TunesBro Excel Password has more functions than Free Password Remover and the password cracking is superb. For simple password, it could recover the password in minutes!
Part 3. Forgot Excel Password? Give a Try on Online Excel Password Recovery
Decryptum, also known as a 'Software As A Service' solution developed by Passware shows you an overall preview of a Excel file for free and check whether you can decrypt Excel document. However, to decrypt an Excel file, you need to pay per use first and you can then submit your document to Decryptum.
If you feel installing software is complicated and take up much time, you can try the online tools from decryptum.com. You will have about 1000 suggestions of the password for the locked Excel file. Simply visit the website, upload your Excel and recover your Excel password.

Cons:
Much more expensive fee.
No free trial available.
Conclusion
Above are the three best solutions to recover forgotten password from Excel file. However, for any solutions you choose, the ultimate goal is to regain access to the important data. Using software is still a preferred solution since it takes a shorter time rather two leftover solutions. Try TunesBro Excel Password Recovery and you will definitely get back your Excel password.

---