No Samsung Galaxy user likes a slow phone or even worse an smartphone with low storage space. How many times have you tried to install a new app from Google Play Store but received a message that says "insufficient storage"? I bet most of Samsung user must have experienced this in their lifetime. It could be really outrageous especially if you can't find anything that is eating up all the precious space in your smartphone. What most people doesn't realize is that a chunk of memory space is consumed by the junk files on your smartphone that you can not even see or access them directly.
Junk files are generally created by web browsers, apps, games, trash files, documents and other miscellaneous data that are used on daily basis. Android phones has a tendency to create cache files and other junk data from these applications which takes several gigabytes storage of your smartphone. Although the problem may seem small but the solutions are pretty devastated. In this tutorial, let us show the easiest way to clean up junk files on Samsung Galaxy smartphones.
Part 1: How to Clean up Junk Files on Samsung Phone via Data Cleanning App
Google Play Store has numerous Android junk file cleaning apps that can erase all the unnecessary data from your smartphone without any issue. But if you are going to try all apps then it will take a lot of time before you can find a reliable one. That's why, we have done the research for you and found out that unk Cleaner is one of the best Android apps that can achieve this task with easement. It is a free Android app that helps to scan and clean all the junk files from your Android smartphone. Moreover, using this app will result in memory boost and your smartphone will run faster than before. Let's see how this app works.
Step 1. Open Google Play Store and search "Junk Cleaner" and install the first app that pops up on the screen.
Step 2. Install the program and open it directly from the Google Play Store.
Step 3. Scan your phone with the app and tap on "Clean" to start the operation.
Step 4. It will take several minutes depending on how many junk files on the phone. Once it is finished, you can check phone storage and there should lot more emptier space than before.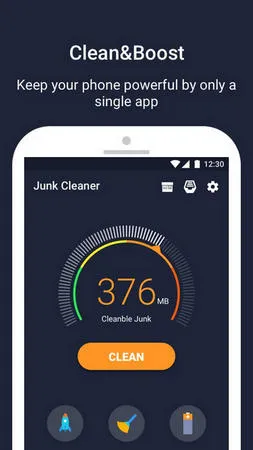 Although, this app is free to use but the premium features can be only accessed for paid version. Also , there are pop-up ads taking over the lock screen. Moreover, you won't be able to preview any data before cleaning them which is why this app is not recommended on the highest level. Skip to the next section if you don't like this app after tryout.
Part 2: How to Securely Remove Junk Files from Samsung Galaxy Phones
Like we mentioned, the safest and most reliable way to clean up junk files is by using an Android erasing program like SafeWiper for Android. It is a classic desktop program to destroy all the junk files from your smartphone without ads and the whole process is quite simple. It uses the most powerful algorithms to get rid of the data from your phone which means once the erase button is clicked, you can say good bye to your phones junk files forever.
It guarantees wiping without giving you the option to recover anything. Moreover, it offers 3 ways to erase data from your phone such as "Erase All Data", "Erase Private Data" and "Erase App Data". It allows you to erase data from both internal and external memory and over 2000+ Android brands are supported including Motorola, HTC, Samsung, Sony, Asus, etc.
Step 1

Installation and Connection

First install this Android Erasing program on your computer and connect your Samsung Galaxy phone to PC using a USB cable. Your phone should show up on the main UI of the program but if not, then simply enable USB debugging mode on your phone to fix the problem.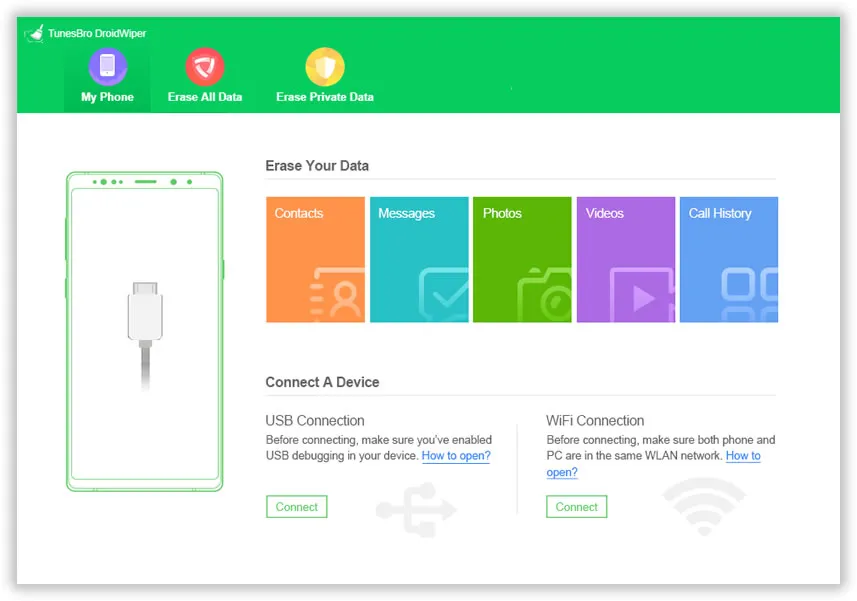 Step 2

Install DroidWiper App on the Phone

Once the connection is successful, the program will automatically install an APK file on your phone. Leave your phone as it is for a moment. As soon the installation is finished, you will get the option to erase all data or private data from your phone. Just click the option listed at the top of the program.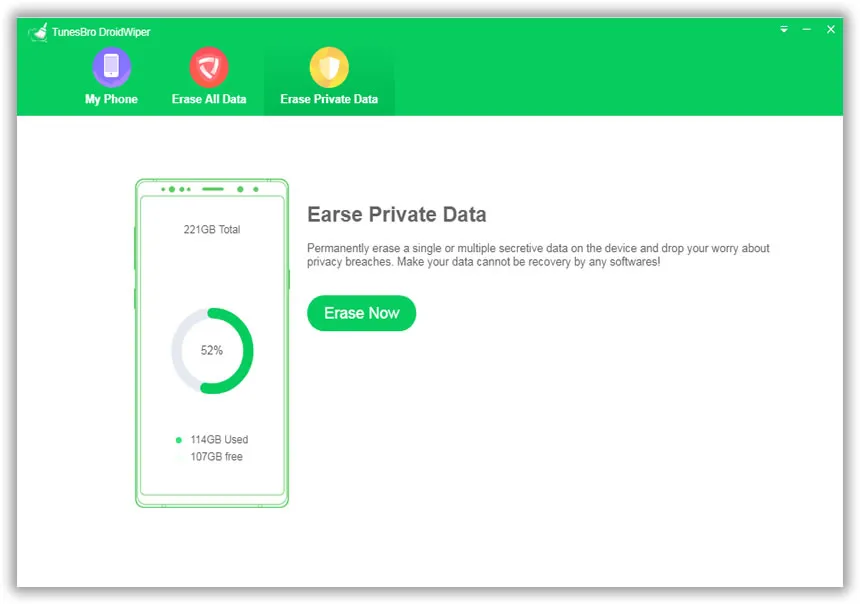 Step 3

Start Erasing Junk Files from Samsung Galaxy Phone

To confirm, you want to proceed, simply type confirm on the empty box and click on "Erase Now" to permanently clean up selected items from your phone. This is how easy to erase all data from your smartphone safely and securely.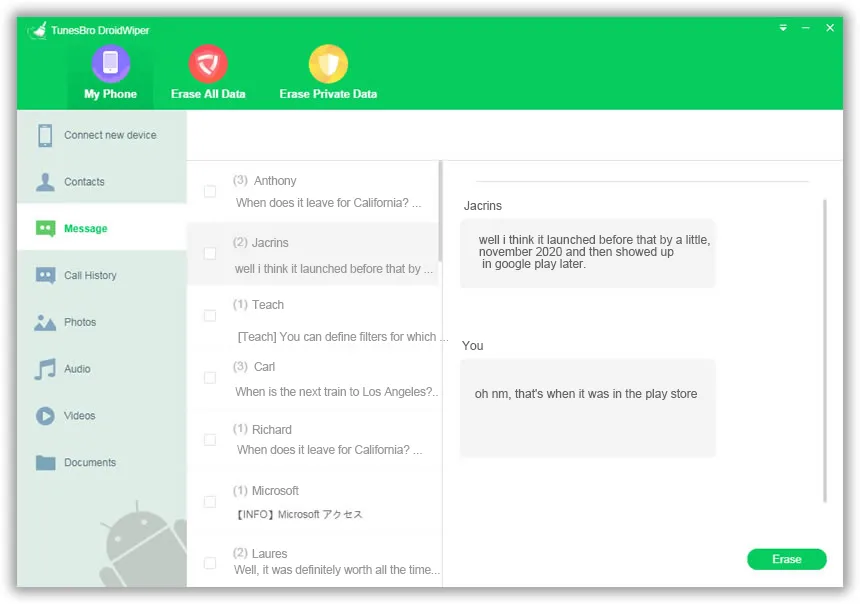 Summary:
We have shown 2 ways to clean up junk files on Samsung Galaxy Devices but indeed you can use the same tool to remove data from other branded smartphones as well. Please, make sure you have a backup of your phone in advance because TunesBro DroidWiper is extremely powerful and there's no way, you will see those erased files again every in your life. Hopefully, you guys liked this article and don't forget to share it with your friends.

---