OnePlus 3T has really taken over the market in 2017 due to its high specifications and latest Android OS installed on it. The price is much cheaper than any other brand with same specs. One of the best features of OnePlus 3T is its Camera. It can really take high resolution pictures and instantly edit them according to your needs. With 6 GB RAM and 64 GB storage, the phone can really save a lot of stuff on it without any issue. But, the main problem arises when you accidentally delete these precious files from your phone. There are many reasons that can delete files from your phone like software update, hardware problems or you may have deleted them accidentally. Now, the question stands if they can be recovered or not.
Never fear, as usual we have the solutions to this issue and we would like to share three methods that can easily recover your deleted files in no time. Firstly, you will have to calm down and keep it together so that you can politely work on these methods successfully.
Method 1: How to Restore Photos/Contacts/SMS on OnePlus 5/3T/3/2/1 from Backup File
OnePlus 3T has this feature in-built where the phone generates an automatic backup everyday on your Google Drive account depending on your privacy settings. If you have enabled that option then you will be able to get your deleted files using that backup file. Use the following steps to recover deleted files using backup on OnePlus 3T.

Step 1: Tap on menu icon and navigate through the options and find "Settings" and tap on it once. Alternatively, you can swipe down from the top of the screen and click on the little gear icon to open settings.
Step 2: Go to "Backup and Restore" and tap on it.
Step 3: Click on "Restore" and you will be prompted to enter your Google account details. Make sure to input the same email account that you used to login from the beginning on your phone.
Step 4: Find the recent backup file and tap on it once.
Step 5: Click on "Restore" and let the phone finish the operation. You will see a notification that will say "Restore Completed". Now restart the phone and you should be able to see all the deleted files.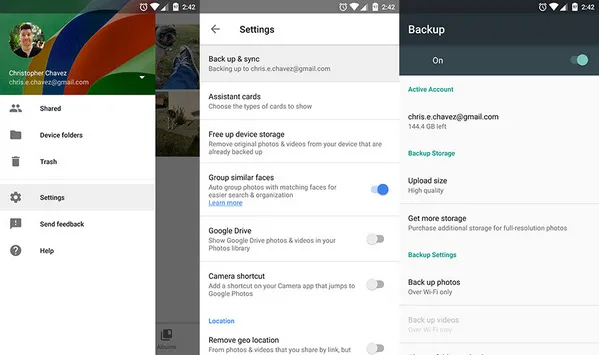 Now, this method is only eligible if you have synced your phone with a Google account. But if you have failed to backup the phone then this method will not work. In that case, we will use an external Android application to recover the deleted files.
Method 2: How to Reecover Photos/Contacts/SMS on OnePlus 5/3T/3/2/1 with TunesBro
TunesBro DiskLab for Android is a powerful and easy-to-use data recovery program designed for Android users. It can recover all kinds of files from Android-based smartphone or tablet. And for sure, OnePlus 3T/3/2/1 are well supported by this program. You can recover deleted photos, text messages, contacts, WhatsApp messages as well as other types of data with this program. The software is supported in both Windows and Mac operating systems, so make sure to download the correct version. After that, follow this procedure to recover all deleted files on your OnePlus 3T.
Step 1

Install & Start TunesBro DiskLab for Android

After downloading the software, you should install it on your computer. The installation process is pretty easy and like any other software installation. After that, you should open the software for the first time on your PC and you will be able to see its main interface. Now, it is time to get started by clicking "Recover" button.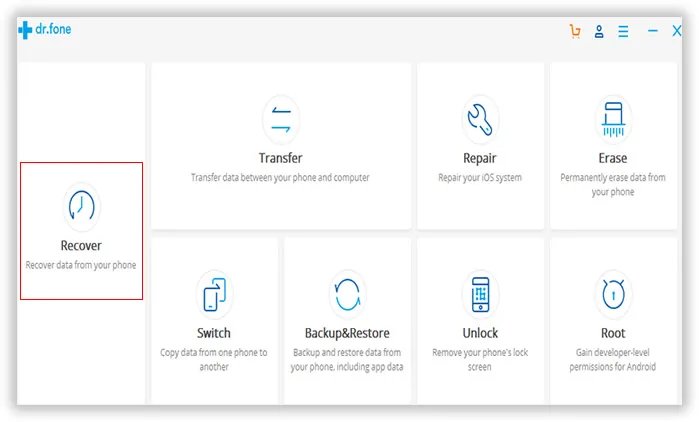 Step 2

Connect OnePlus 3T/3/2/1 to PC

Next, you should connect your OnePlus 3 phone to computer via USB data cable and let the software automatically detect your phone. You must enable USB debugging mode on your phone to recover all kind of data. You can enable USB debugging mode by going into Settings > Developer Options > Enable USB Debugging.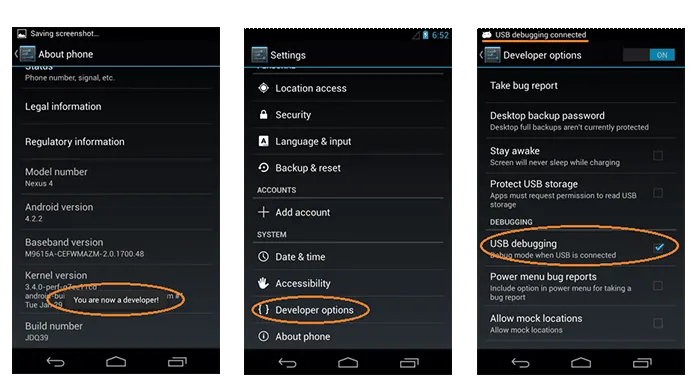 Step 3

Scan for Deleted Files on OnePlus 3T/3/2/1

Now, if everything is done perfectly so far then you will get the option to start scanning your phone. Click on "Next" and let the software scan the entire phone for all deleted files. You should leave the software as it is and let it scan your phone. You can work in the background while this process is taking place as it will not interrupt the software.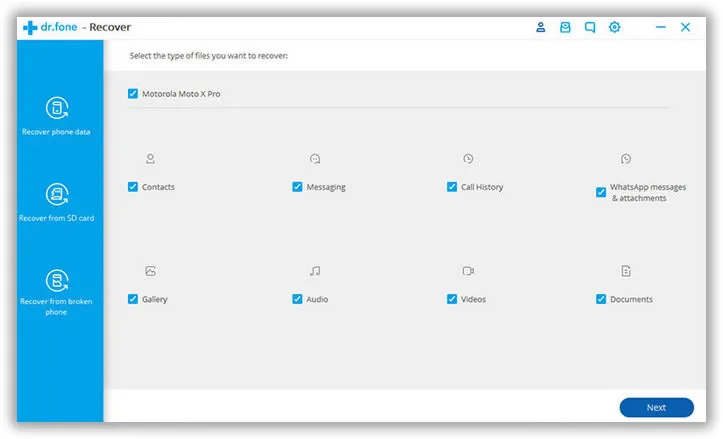 Step 4

Preview Deleted Files and Recover

After the scanning process is finished, it will let you preview all the deleted files on your phone. You can browse through each folders to see all the deleted files. Now, you will have to select each and every file that you wish to recover and click on "Recover" from the bottom right corner of your screen.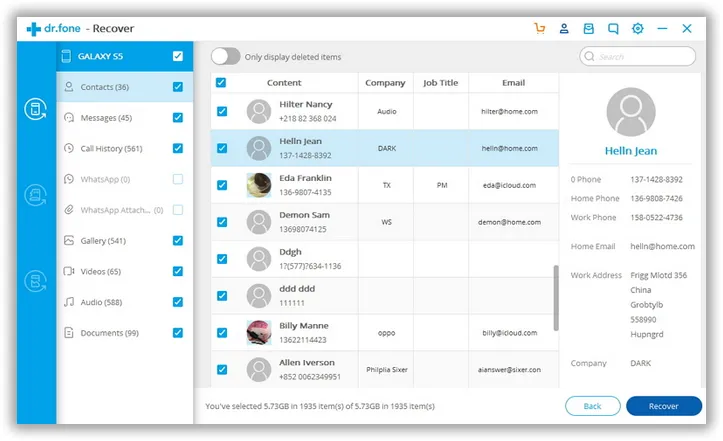 This should recover all deleted files from your OnePlus 3T and save it on your PC. You can copy those files to your phone using USB data cable.
Method 3: How to Retrieve Photos/Contacts/SMS on OnePlus 3T/3/2/1 with Dr.Fone
Dr.Fone Android Data Recovery is an Android data recovery app available on the Google Play Store. It helps you to recover lost or deleted data on your Android phone. You can give it a try if the above methods don't work for you.
Step 1: Download Dr.Fone app on your phone and install it.
Step 2: Go to "Backup and Restore" and tap on it.
Step 3: Click on the file type that you wish to recover. The app can recover photos, music, messages, and contacts and so on. So choose the suited option and tap on it once.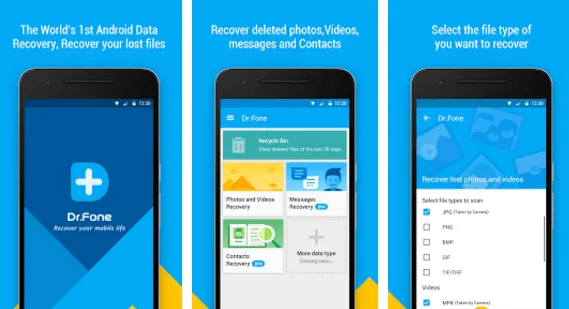 Step 4: Let the app scan your phone entirely and search for all deleted files.
Step 5: Once completed, click on the deleted files that you wish to recover and choose the output folder where you to save the file. Click on "Recover" to restore all deleted files.
That should recover all the deleted data on your OnePlus 3T. Please note that this method only works with rooted phones. So, you will have to root your phone before using it. If your phone is not rooted then don't worry, we have one more trick that could recover the deleted files as soon as possible. In such a case, please use TunesBro DiskLab for Android to recover all deleted data on your phone. This software requires no Google account and no rooted device. This Android recovery software is the most easiest and effective way to recover lost files without any hustle.

---