Motorola is still a prominent player in smartphone industry. Phones made by Moto are very well known for their excellent build qulaity, high resolution cameras and moreover giving a lot of room to store indefinite number of files. With its 128 GB of memory storage, you can literally fill your phone countless numbers of music, videos, apps, contacts, messages, etc. You never run out of space if you were using the latest Motorola phones.
But storing files leads to a fear that if anything went wrong with the phone then you may end up losing all your precious data. That's correct, in numerous occasions you might accidentally delete important contacts, text messages, photos or documents. Or in some case, you just failed to root your Motorola phone that could cause data loss or the worst case scenario, you phone may be damaged and you lose all your files. Reasons can be many but we got some solutions to this dreaded and unrealistic situations.
In this short guide, we will demonstrate two ways that would definitely save your day by recovering all the deleted files from your Motorola phone. It doesn't matter what model you are using, the methods we will be sharing in this tutorial is very much applicable in all Motorola and Android phones. So, let's dig in and show you show to restore your deleted files.
Method 1: How to Recover Deleted Photos/Contacts on Moto Z/G/E/X from Google Drive
It is always a good ideal to backup your phone in case of data loss in future. There are many apps and software out there for data backup. And one of the most popular ones for Android is Google Drive. It is a solid cloud storage platform where you can back up data on Android phone and store it on their remote server. If you have made a full backup of your files on your Moto phone before deletion then you are in some good luck as you can easily restore deleted files from backup.
Step 1. Type drive.google.com on a web browser and login with the credentails.
Step 2. Go to Trash folder to sell all deleted files.
Step 3. Simply right-click on each file that you wish to recover.
Step 4. After selecting the files, just click on "Restore" once and all your files will be back.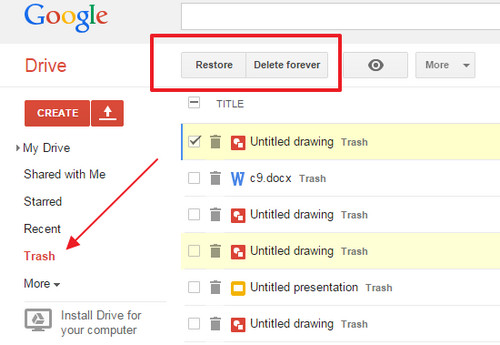 That's all. It is very simple to restore your files from Google drive if you know what how to do it. However, Google Drive can only restore images, music, video and documents. It also doesn't give you the option to preview before restoring. Please move to the next part if this method doesn't work for you.
Method 2: Recover Deleted Contacts/Text Messages/Photos with Data Recovery Software
Restoring deleted files from your Motorola phone is a very simple task by using professional Android data recovery program. That's exactly what we are going to do in this part. We are going to use an elegant and professional Android data recovery tool called Tunesbro DiskLab for Android. This program is very lite in size yet extremely powerful when it comes to recover deleted items on any Android phone. It can recover almost all data type formats including pictures, music, videos, documents, WhatsApp, calendars, messages, contacts and all other private file types. This tool is very easy to use and within few clicks on your mouse, you will get back all your files like a charm. This program is so powerful that it can bring back deleted data even if you factory reset your phone. So let's get started and see how this program works.

Retrieve 20+ types of files including photos, sms, contact list, video, WhatsApp, call log, etc.
Support 1000+ phone models such as Moto G/G4/G3, E, X, Z, Moto Driod and Moto Xoom.
Preview deleted files before saving them to your phone.
Can be used on Windows and Mac computers.
Step 1

Install DiskLab for Android

Download Tunesbro Disklab for Android on a computer and install it by following the instructions. It very smaller in size, so it should not take more than few minutes to accomplish this step. After that, click "Recover" tab to start the recovery process.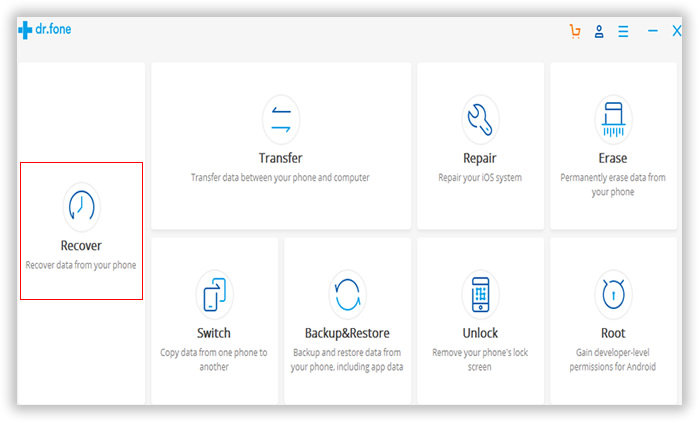 Step 2

Plug Moto Z/X/G/E/Droid/Xoom to Computer

Launch the program on your computer to see its graphic interface and connect your Motorola phone to PC using a USB data cable. Let the program recognize your device automatically. Please note that you may need to enable USB debugging mode on your phone in order to run everything perfectly.

Tip: Rooting is required to fully recover deleted files on your Moto device. Kindly follow this guide to roo your phone without PC.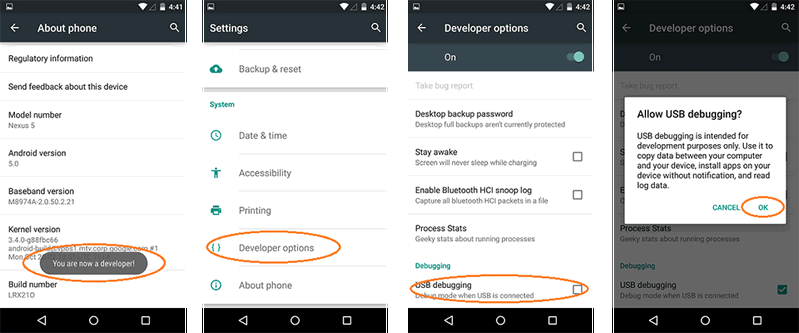 Step 3

Scan All Files on Your Moto Phone

click"Next" button to initial the scanning process. It may take a while (around 10 minutes) to complete the scanning process, so keep your phone connected to your computer.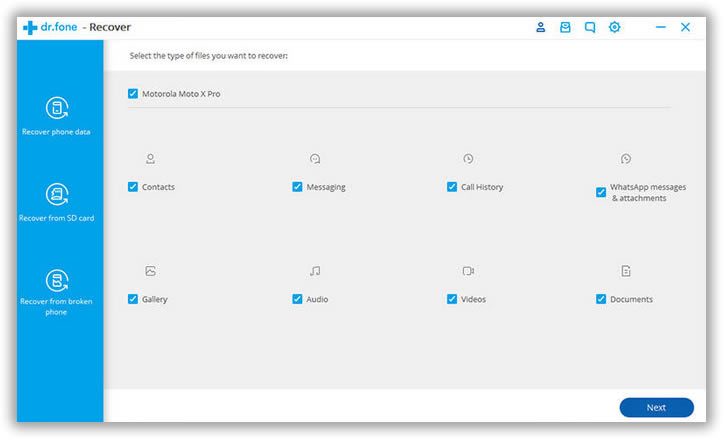 Step 4

Preview and Recover Selectd Data

Once the scanning is finished, the software will show all the deleted files in a very well itemized folders according to their file extensions. You can check each and every folder to see all the deleted files. Select all the files that you want to restore and click on "Recover".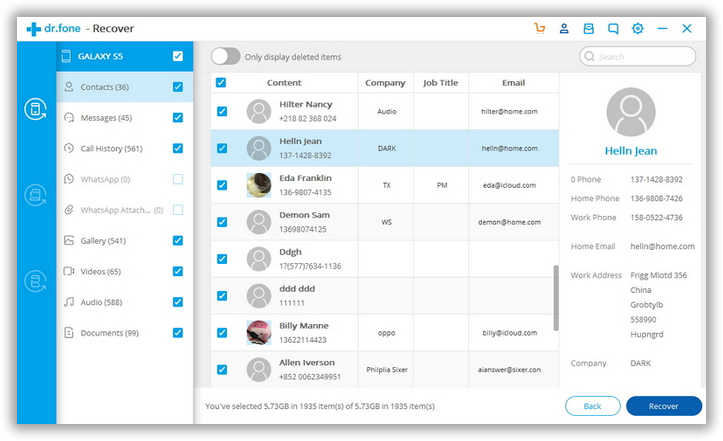 Tunesbro Disklab for Android is supported in both Windows and Mac computers to give you better flexibility and it works in over 200+ Android phone models including Motorola, Samsung, Xiaomi, LG, HTC, Nexus, etc. It has never failed to recover any data yet and if you run into any sort of problem with this software then gates of support staff are always opened for you. Thanks for reading and hopefully you guys enjoyed!

---