Acer laptop does have a solid security system that allows you to setup strong text passwords as well as PIN codes to lock your computer so that you can make sure no one is misusing your laptop when you are away. Acer laptops even gives you the option to use your fingerprints to encrypt your laptop to add extra security. But unfortunately, Acer laptops can't do anything if you forget your laptop password.
In short, forgetting the password of your laptop will automatically mean that all the data and files inside your laptop are lost. You could try re-installing Windows again but it will be very painful to watch that all of your pictures, videos, music, software, etc. will be deleted in front of your eyes. So, we are about to share three innovative solutions that will be exclusively available on this guide. We will teach you how to reset the password of your laptop without deleting any data by yourself. No need to call any technical support when you can perform the task by your own.
Method 1. Reset Acer Laptop Password By Asking Network Administrator
If you Acer laptop is connected with a local network (for example, comany or office computers) then you can simply call the networkd admin and ask him to reset the password of your laptop. This is by far the fastest way to unlock a password-protecetd computer. On the other hand, if you are the manager of the network then you can follow these mentioned steps to reset the password.
Step 1. Log in to the main system as administrator. You must have admin privileges to perform this task.
Step 2. Click on Start then go to Administrative Tools followed by Active Directory Users and Computers.
Step 3. In the detailed information pane, search for your main username and right click on it once.
Step 4. Select "Reset Password" and enter the same password twice and press OK. You should be able to use this new password to login to your Acer laptop now.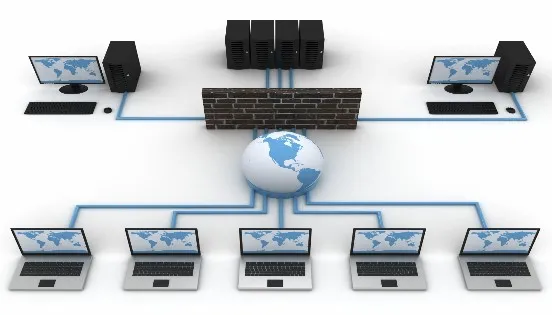 Sadly, this method doesn't work if it was a personal home computer without inter-connecting to a local network. If you were not this case, then please check the other two methods in the following sections.
Method 2.Recover Acer Password with Offline NT Password & Registry Editor
Offline NT Password & Registry Editor is a free and open source Windows password recovery program that deletes the password from your laptop instead of resetting it. It is a text based complex program so only experts will be able to use this tool. Here's the guide on how to use this program.
Step 1. Download Offline NT Password & Registry Editor in an accessible laptop or computer.
Step 2. Burn the ISO image file on a USB flash drive or DVD.
Step 3. Reboot your Acer laptop with Offline NT Password & Registry Editor and follow the instruction on the program screen.
Step 4. Finally, erase the password from your laptop and restart it.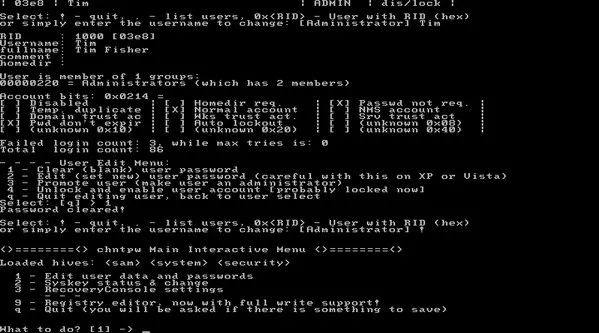 Your laptop should turn on normally without inputting any password. However, it is a very complex tool and only computer experts should use this. The whole process invovles text commands you don't know so it is very inconvenient to use, especially for beginners.
Method 3. Unlock Acer Laptop Instantly with WinGeeker Ultimate
If you are looking for the simplest and easiest way to reset your Acer laptop password without having any computer knowledge then instead of any Windows password recovery tool, TunesBro WinGeeker Ultimate should be at the top of your list.
It is the ultimate program to completely remove passwords from all Windows laptops and computer including Acer and any other brands such as HP, Dell, Toshiba, Sony, Samsung, etc. You only require to follow 3 easy steps and the password from your laptop will be gone forever. This program guarantees 0% data loss meaning not a single file will be deleted from your computer and yet, your password will be erased from your system. You will be required to make a password reset disk though that we will discuss in the following step by step procedure.
Step 1

Create Password Reset Disk

From an accessible Windows system, download the password recovery software and install it. Next, launch the software to see the user interface of this program.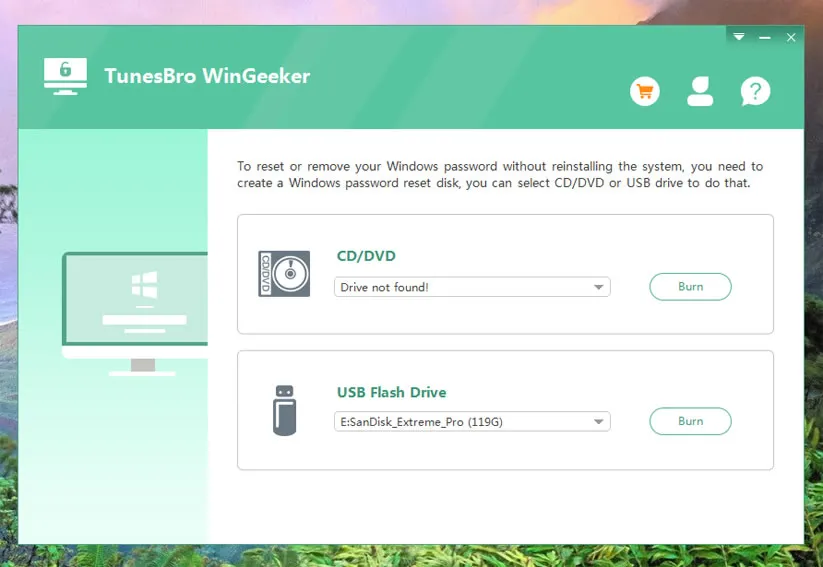 Now, insert a USB stick or CD to your computer. Let's assume you have inserted a USB key, so on the user interface, choose the driver name and click "Burn USB". All the required Windows recovery files will be burned on the removal disk and it should be ready to reset your Acer laptop password now.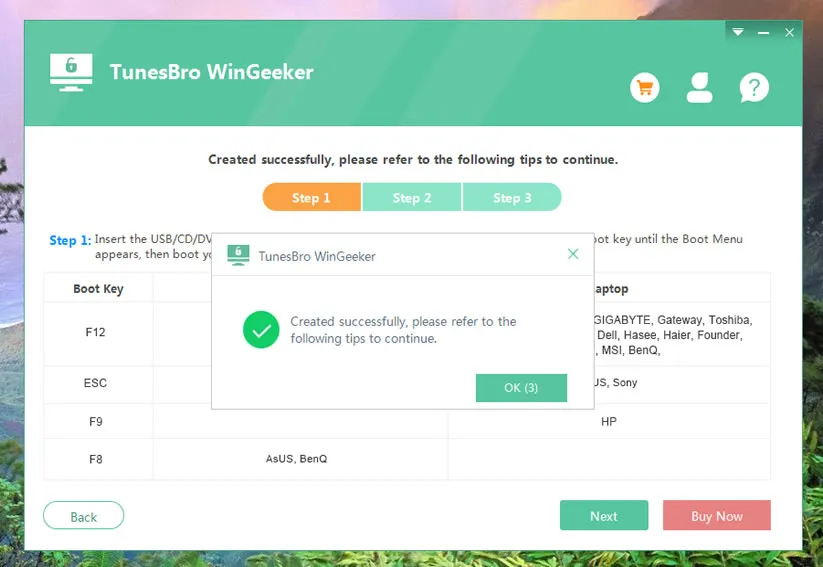 Step 2

Modify Boot Order in BIOS Settings

Turn on your Acer laptop and press Del key on your keyboard to launch the BIOS settings. Use the arrows on your keyboard to navigate through the options and select BOOT. Now reposition the boot priority options and make the USB stick as #1 to boot the laptop with the password recovery program. Finally, press F10 to save the changes and exit. Now, iSeePassword program should be launched on the display screen.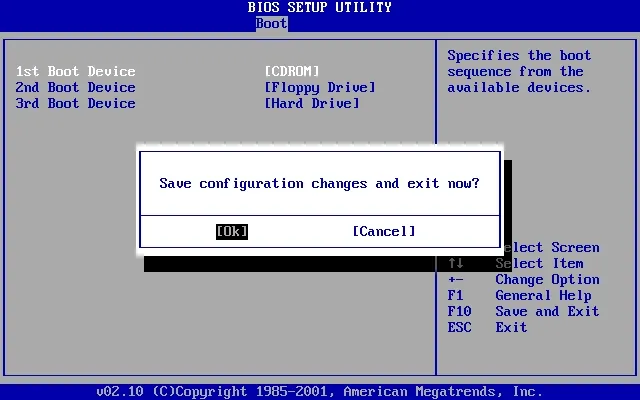 Step 3

Reset Acer Laptop Password

When the recovery software appears on the display screen, you only need to enter the following information.First, choose a operating system version. Then select an user account from the list. Hit "Reset Password" button to immediately remove the password from the selected account. Eject the disk and reboot your computer. You won't be asked for password at next login.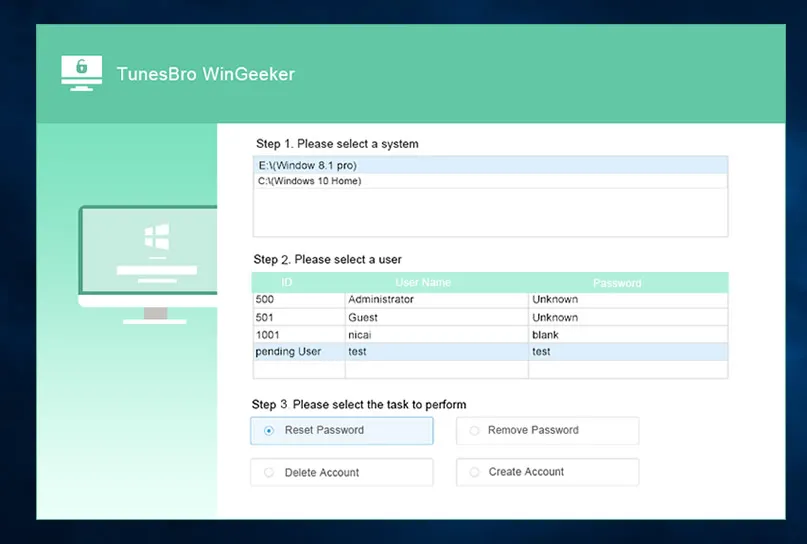 Summary
Offline NT Password & Registry Editor or any other Windows password recovery programs are very complex to use and the password recovery is not 100% guaranteed. In fact, in most cases it fails to work ad it only supports to recover passwords less than 8 characters. But TunesBro WinGeeker Ultimate can easily crack any length of passwords without any problem. You can even add and remove users from this tool.

---