Upgrading your iDevice to the latest model is always a thrilling experience, but it can also be a harrowing one if you're not prepared to do the housekeeping work. Essentially, when you sell your device, all of your data, account passwords and other sensitive information is going along with it. How do you prevent this major security concern? What if the buyer is unscrupulous and misuses your files and information? You might think it's unlikely that anyone would do that, but why take the risk?
So what can I do, you ask. There are some basic things that you need to do to make sure you're giving away nothing more than your device and maybe a couple of accessories.
First of all, you need to delete absolutely everything on your device. That includes contacts, messages, account logins and all types of media. In short, you need to sell a "clean iPhone".
#1: Backup iPhone/iPad/iPod with iTunes or iCloud
First of all, you need to do a full backup so everything you have can be restored to a new device. You can do that with iTunes onto your computer, or opt for Apple's iCloud service, which offers tiered pricing over and above the 5GB free space. However, you can do it on both for safety reasons.
Backup with iTunes: Please download and install the latest iTunes on a computer. Then connect iPhone to the computer and trust the computer when a messages pops up on iPhone screen. Now, the iPhone should be detected by iTunes and goes to Summary tab. In there, there is an backup option displayed. Click on it to start the backing up process. However, this really takes time. Another thing to note is that you should update the iOS to the latest version, so you can restore the backup to new device.
Backup with iCloud: Go to Settings -> iCloud. Then sign in with correct Apple ID and pasword. In there, you can choose the items to be backed up, like photos, contacts, messages, notes, etc. The backup time varies due to Internet connection speed. It is not a wise ideal if the connection was slow.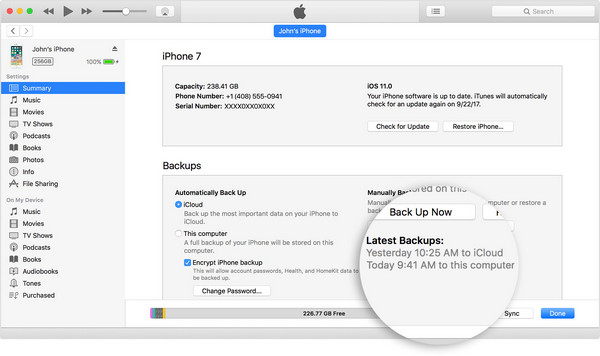 #2 : Sign Out Apple ID from iTunes and App Store
iTunes and App Store have all the personal information like name, address and most importantly payment information. This could be huge loss if the next owner knew about it and use it for purchase items. you'll need to sign out of all your accounts on that device and make sure no passwords are saved. Sign out from the device with your Apple ID, your Google account and anything else that you might be logged into, including apps from the App Store. This is an important step to protect your privacy.
The next move is to delete important apps that have your personal and bank information, like WhatsApp, Facebook, bank or stock apps. Actually, a simple deletion is not secure enough. We will share more details in next part about data cleanning.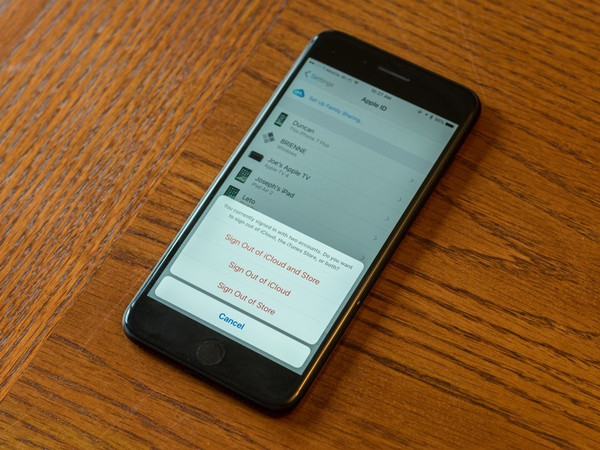 #3 : Permanently Delete Everything on iPhone, iPad or iPod
No one wants his or her private staff being seen or hacked by someone else. so you need to find a suitable method to completely clean out your device. Apple suggests that you do this by going to Settings >> General >> Reset >> Erase All Content and Settings. However, there are certain types of content that may not be deleted using this method, which means those will still be living on your device even if you're not aware of it: for example, fragments of private data.
The solution is to use a specialized software that can thoroughly wipe your device so no trace of you as a user remains. One of the most trusted and widely used applications for cleaning out your iDevice that we've seen is TunesBro iOS Content Wiper. The software utility will help you wipe your iPhone, iPad or iPod completely, making sure that none of your stuff gets into the wrong hands. It's free to try and is available for Mac and Windows.
Step 1

Install Software and Plug iPhone to Computer

Once you have the software installed on your system, plug in the device you want to clean up. There's an option to scan the device, after which the software will display all the file types and how much space they occupy.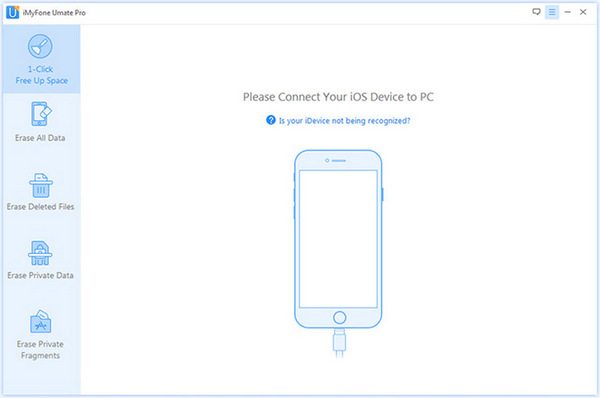 Step 2

Choose 'Erase All Data' and Scan iPhone

There are five data erasing methods offered by this program. Each of them is used for different purpose. To delete all data from iPhone, you then have the option to Erase All Data, where everything is wiped clean. If you're paired to an Apple Watch or have activated Find My Phone or Activation Lock, then you'll need to put in your Apple password when required.

Erase Deleted Files is the next option is to remove all deleted files permanently from the device. This is an important step so don't even think about skipping it. Don't forget that deleted files can be restored by the next user of that device.

Erase Private Data is the next level of cleaning, which ensures that the scanned files are all eliminated from the device.

Erase Private Fragment is the final step, where any remnant of your existence is completely wiped out, leaving the device almost like it was when it came out of the factory.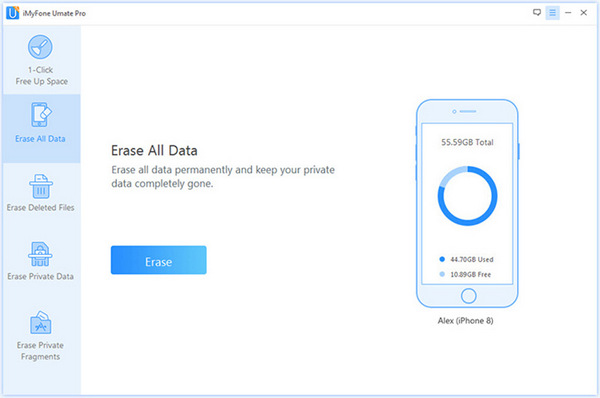 Step 3

Start Erasing All Content and Settings on iPhone

You have to input the 'delete' word in the field to confirm the operation. All data will be wiped permanently once the process starts. So you should be very careful about this and make sure you have backed up the phone first.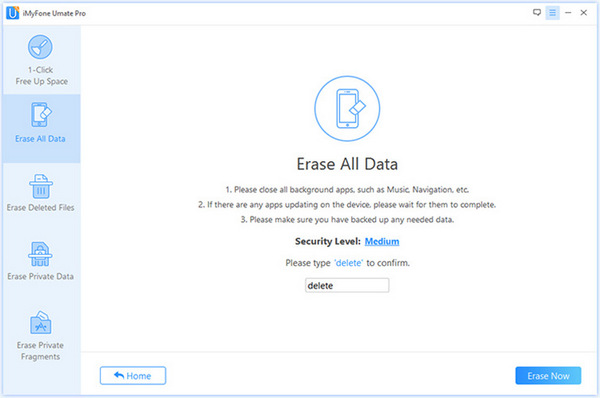 Once you complete all the above steps, you needn't worry about your data or files falling into strange hands. In fact, even when parents give away their old iPhones, iPads and iPods to their kids, it's wise to completely wipe the device before handing it over.
#4: Use an Secure Method to Sell Your iPhone, iPad or iPod
People are now preferring selling their used staff online for convenience but the risk increases during the rapid adoption of Internet across the globe. For me, the most secure way is to trade it locally. You can make a post on Craigslist and arrange an appointment in local place to seal the offer. Once the deal is fixed, no further dispute will be carried. However, it would take a lot of time in talking with the buyer if you choose online method.
If you couldn't find a buyer in your residential district and plan to sell it online, then make sure using secure services like eBay, Gazelle or Swappa. Make sure to sell it to reputed member if you decided to trade it via online forum marketplace.
Summary
Remember, security is paramount and should never be taken lightly, so whether you're giving away your phone, tablet or media player to another member of your family or selling it to someone you don't know, make sure you follow ALL the steps described above.

---
---