Microsoft Word is very popular since it does not just offer several types of features like editing, but it also provides a number of functions to protect the document from being stolen or seen by strangers. That's the reason why many people encrypt their word files with a password so that no one can access it without permission. However, in case you forget Word password, it could be a headache as fixing it is not as easy as opening a file. Below is the best way we find out to remove protection from a Word document.
Tutorial: How to Remove Password from Word If Forgot the Open Password
When you open a password-protected Word document, you will be asked to type in the correct password first. Since you are unable to remember it, removing the password to open the file is required. Microsoft does not have any built-in tool or software to help you recover Word open password, so you will third party tool. One of the most popular and widely-used for password decryption is TunesBro Word Password Remover.
It's a powerful password removal assistant, allowing users to safely remove any password created for MS Word without affecting the data inside. When you use the tool, the chance you can decrypt the password of your Word file is 99%. The software is already updated to new algorithms and a specific scanning mode that is claimed to remove password-protected Word files quickly even when it's strong or complex password. This password recovery tool is created to decrypt Microsoft Word protection. .

Faster password recovery engines.
3 poweful recovery modes available.
Support Microsoft Word 2019/2016/2013/2010/2007.
Remove Word Restrict Editing in 1 click.
Step 1

Get Word Password Remover on a Computer

First, you need to download and install the software on your computer. Installing it is not different from setting up other third-party software. When the setup process is done, just launch the tool.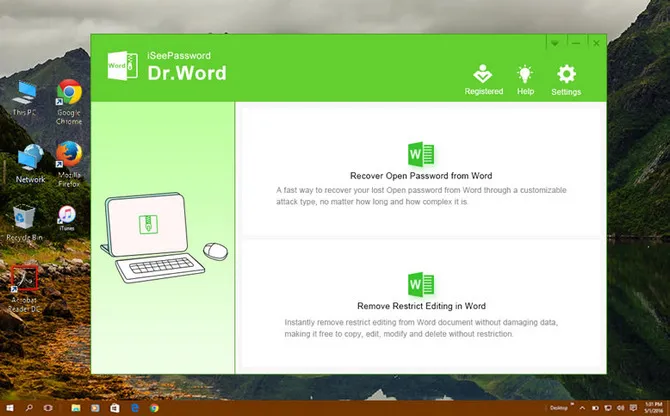 Step 2

Choose Password-Protected Word File

Since you need to remove the password from Word, so you need to click on "Recover Open Password from Word ", and continue to click on the first option for the removal. Next, add the Word file by clicking "Add File" button. Select your file and then open it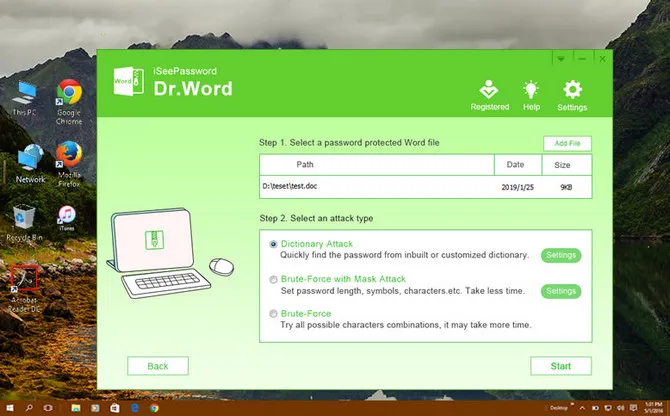 Step 3

Select Preferred Attack Method

You will have three methods available for you to choose from to remove password-protected Word document, including Brute Force Attack, Mask Attack, and Dictionary Attack. All of them will give you a number of different options in cracking the password. Simply choose your preferred one. The first two options: Brute force and Mask Attack are usually trusted and used.

Dictionary Attack: You can try to create hundreds of possible password combinations in a text file and then import it into the software. It will then start searching the password of your word file from the given list.

Brute Force Attack : This will attempt all the combinations of characters, numbers or even symbols to find out the password of your MS file.

Brute Force with Attack (Recommended): If you can remember a part of your password, such as the length, or the first character, you should try this option since it will remove the password-protected file faster.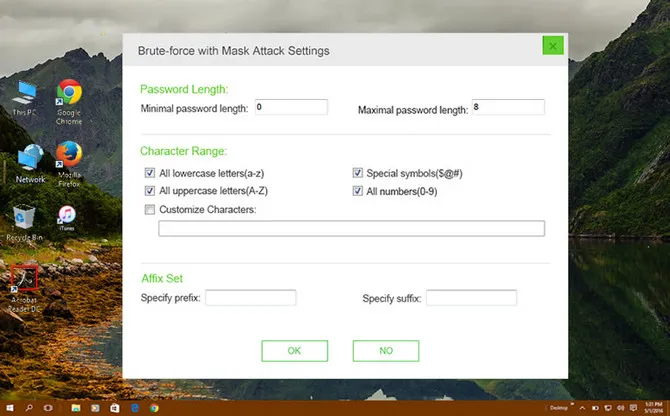 4

Start Removing Password from Word

After password settings, simply click on the "Start" button to initiate the process. The removal process will take time, depending on the length and complexity of your password, so you should be patient.

After the password of your Word file is found, you can see it on a small popup window in the app. All you need to click on the password, copy it and then paste in the dialogue box. You can remove the original password of your Word file with Word Password Remover software.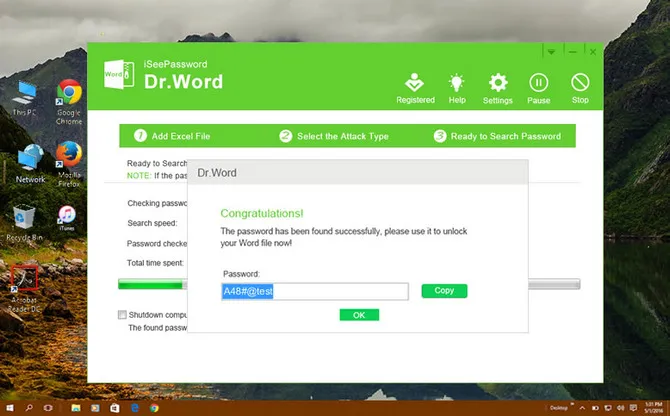 Verdict
While there are dozens of software out there that offer to remove protection from a Word file, TunesBro Word Password Remover is still one of the best solutions in the password removal domain. Have you successfully removed password from your Word file? Let us know.

---