Word app is one of the most important asset in Microsoft Office Suite. It is a complete word process program being used by millions each day. As you might be not aware of, you can password protect a Word document by appling an open password or restricting editing. The later protection is used to prevedent users making any modification to the file, meaning no editing is allowed.
However, sometimes, due to some unexpected reasons, the owner forgot the restrict editing password. In such case, it will be even more difficult if users do not have any idea to get rid of the restriction from Word files. If you are stuck with removing restrict editing in Word, please keep reading on this post to find out available solutions to remove restrict editing from Word, which are listed below.
Method #1: Remove Restrict Editing from Word by Changing File Extension
You can easily remove the editing restriction in Word file without password. All you need is to ensure that your Word file is unlocked and comes with ".docx" extension. If your Word document is ".doc" format, you need to save it again in ".docx" format. Simply follow these steps below to remove Word restrict editing by changing its extension.
Step 1: First, create a copy of your original Word file. When done, rename it from .docx to .zip format. You will receive a warning, but click on "Yes" to confirm your change.
Step 2: Double click your ".zip" file to go inside the "Word" folder. In this section, choose "Settings.xml" and then delete it.
Step 3: Close the window, and rename the Word file from ".zip" to ".docx" format.
The procedure is now completed and you can open your Word file and it has been removed the editing password restriction forever.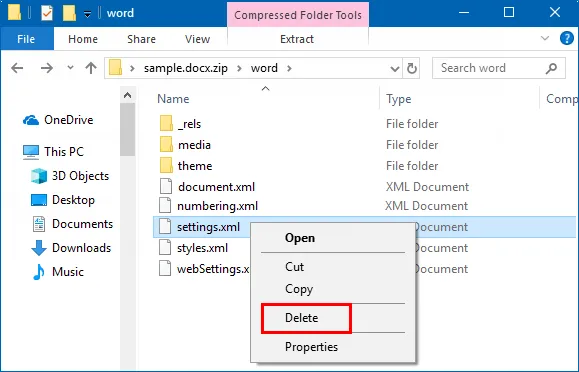 Method #2: Remove Restrict Editing from Word Using Password Remover Software
Restricted Editing feature in Word can prevent unauthorized modifications. Occasionally, it's a great feature. However, in case you forgot the restriction password of Word file, it will be locked and you are unable to modify or edit anything inside it. Luckily, TunesBro Word Password Remover can help you out by deleting all types of MS Word password without affecting the data.
You can find the given options like recovering open password, modifying password to get a full access to your password-encrypted file. The TunesBro Word Password Remover works with several versions of MS Word from Word 2007 to the latest Word 2019. It also he software has integrated powerful tools to help you easily get rid of the password restriction from a Word file.

Remove restrict editing in 1 click.
Fast password recovery engines.
Recover open password from Word easily.
Support all versions of Word document (.doc & .docx).
Step 1

Install and Run Word Password Remover

First, you need to download and install Word Password Remover software on your Windows computer that stores the locked MS Word document.When the installation is done, open the software on your computer.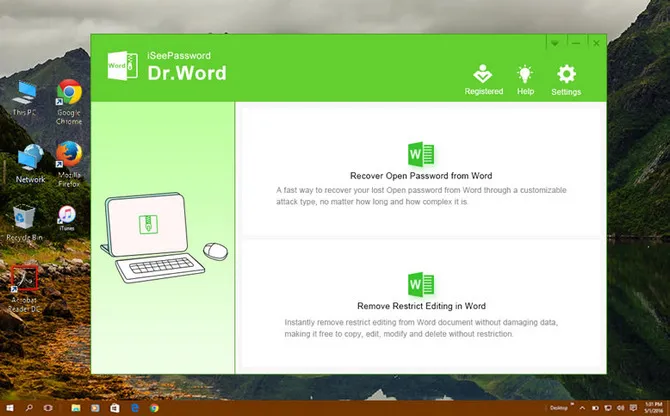 Step 2

Add Your Word File

You will be presented with two options: Recover Open Password from Word and Remove Restrict Editing in Word. At this stage, select the second option to proceed. Next, click on the "Add File" button and then browse local folder to import password protected MS Word file.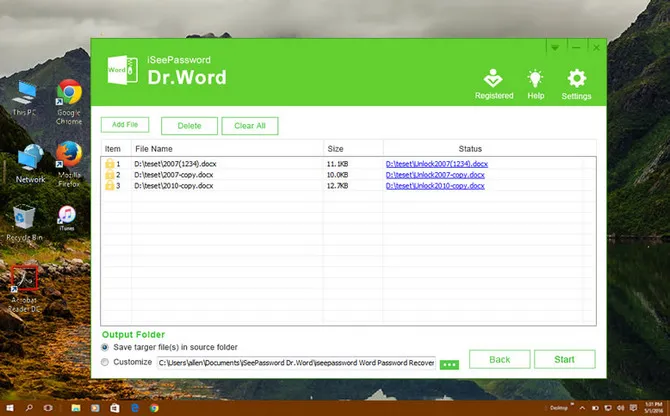 Step 3

Remove Your Restrict Editing Password

After file important , simply click on the "Start" button to remove restrict editing protection password. This is done instantly no matter how long the password it is. That's how to use TunesBro Word Password Remover to delete restrict editing password from MS Word.
Summary
While there are numbers of ways to remove restrict editing password from MS Word files, two mentioned methods above are the best options to fix the problem. But the first method requires your files not be locked. Otherwise, it will be invalid. Thus, using software like TunesBro Word Password Remover is a great alternative.

---