Moving music files from your PC to an Android phone is fairly simple. However, not all methods work equally well. At times, you may face errors or experience other problems that prevent you from moving your device.
One of the problems could be user permissions on your PC. Windows may have certain restrictions that you will need to remove. In other cases, if the files are on an external drive, you may not be able to move them to an Android device directly. You'll need to copy them to your computer's internal storage and then move them from there to the device. Other errors can also occur. For example, you may only be able to move one file at a time, or you may not be able to move folders that contain files or other folders. Even if you're not using the original USB cable that came with the phone, you could face issues.
At this point, you're probably wondering if there any reliable methods to transfer music from computer to Android, right? Fortunately, there are. In this article, we'll outline two easy and straightforward ways to get your music to smartphone or tablet.
Part 1 : How to Put Computer Music on Android via USB
This is possibly the simplest way to move your music files from PC to Android. You have to make note of a couple of things, as outlined in the steps below:
Step 1: Connect your Android device to your PC using a USB cable. You may be prompted to choose how the computer interacts with your device. If you are, then select the Media Transfer Protocol or MTP option. When you choose this option, your computer treats the phone as a media device.
Interesting Fact: This protocol was designed to help media player companies compete against Apple because the latter had iTunes and iPod. It helped other media player companies compete on a more or less even level because the old method, called UMS (USB Mass Storage Device Class) had several limitations. Older Android devices still use this outdated protocol.
Step 2: Once your phone or tablet has been connected as a media device, simply go to the folder on your computer where the music files are stored, and drag them into the 'Music' folder of your device or microSD card.
Step 3: The transfer process will take a few seconds to a few minutes depending on various factors like the speed of your USB connection and the number of music files you're moving. Once it's done, you can disconnect the device and you should be able to access your songs through your chosen music player app.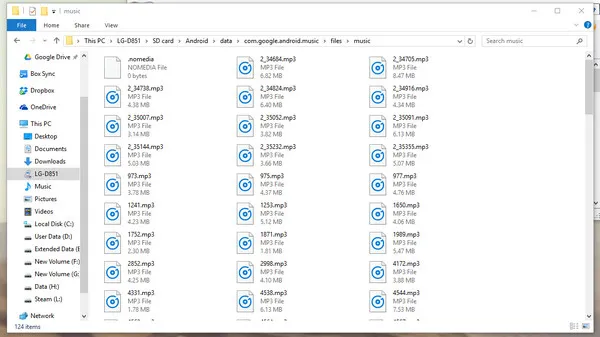 Part 2: How to Transfer Music from Computer to Android without USB
A better and more reliable method is to use purpose-built software that transfer files seamlessly from computer to mobile device. This will also give you more control over what specific folders and files to move. Moreover, the files are automatically stored in your device's chosen memory according to the presets you have made.
TunesBro Android Manager is one of the most powerful software applications for transferring media files, including music, from a computer to an Android device. In fact, you can transfer your music, playlists, videos, photos and a lot more with this utility.
The Transfer module is part of the Android Toolkit from TunesBro. With the full suite of applications, you can do nearly everything required to take care of your Android device. This includes recovering or repairing, moving from one device to another (even to iOS), Rooting, Unlocking, Backup & Restore and more.
Step 1

Install and Open

Get the original software from the official site and install it on your PC or Mac. Launch the application and connect your Android device.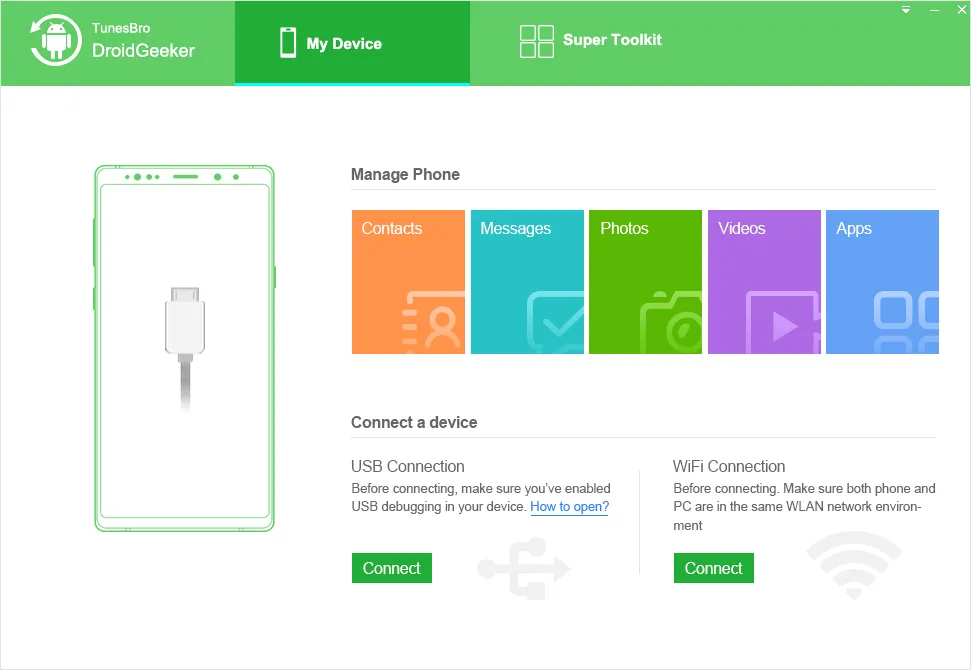 Step 2

Connect Android and Click Music Tab

On the interface, select the 'Music' tab and you will see all the music folders on the left side.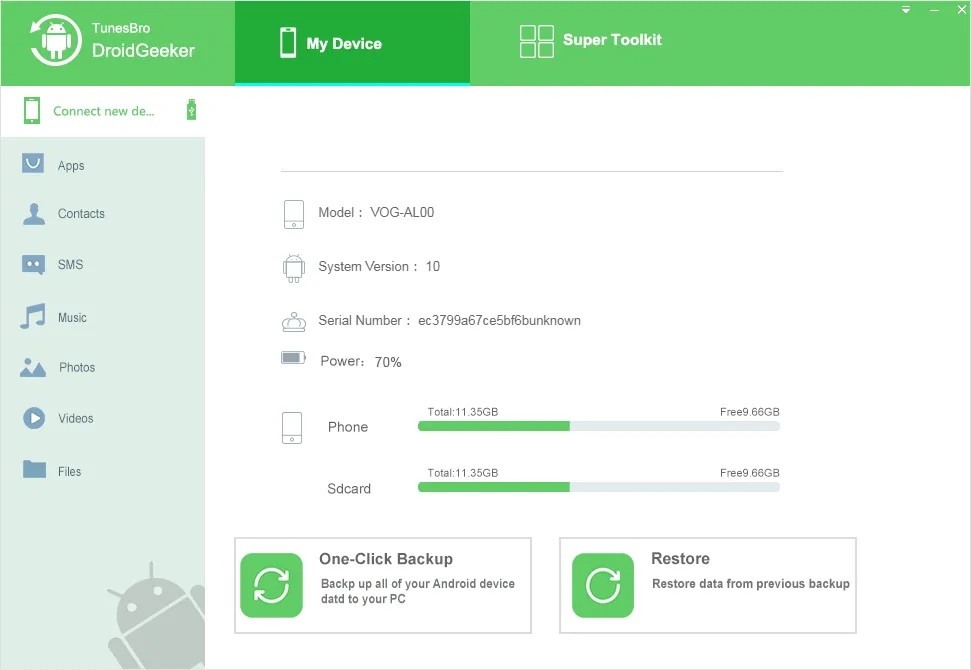 Step 3

Put Music File on Android

Select the ones you want (files or folders) and click on 'Import' as appropriate. The chosen music will now be transferred from your PC to your Android mobile device.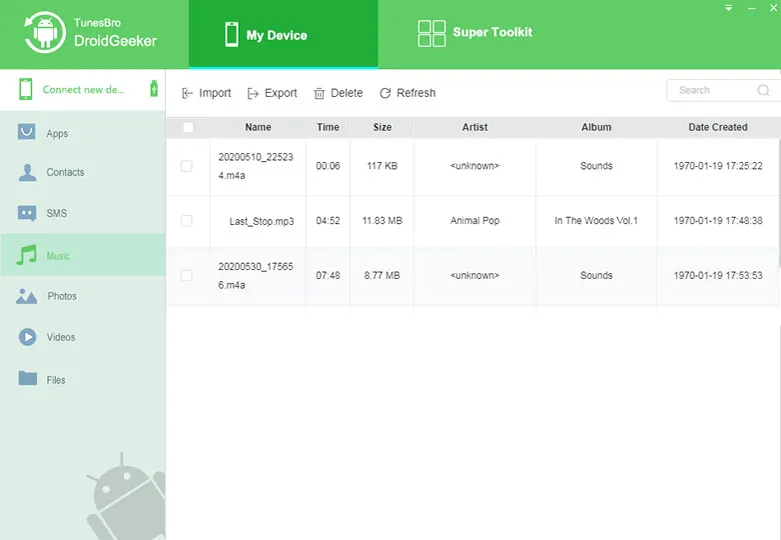 Verdict:
We mentioned in the beginning that you may face one of many errors when downloading files from computer to Android. These problems may crop up when you use either method. To avoid that, either grant full access to all users or make sure you are on an administrator login with full privileges. Most software applications will need to run as admin, so this is important if you want a trouble-free experience moving your music from your PC to your Android device.

---