Gone are the days when Blackberry dominated mobile phone market in the early 20th century because it used to support all the SIM cards. This is huge benefit when you are travelling across the world. In addition, security feature is another big plus for Blackberry. At that time, even the president of United States held a Blackberry device. But after the inovation of smartphone technology and Android came to the market, it literally exploded due to the numerous features on Android devices. Now Samsung smartphone is all over the world and many Blackberry users have switched to Samsung.
Now, you may transfer all the multimedia files like music, videos and pictures using USB data cable but transferring contacts or text messages is not easy as to multimedia files. Contacts application uses database related files that cannot be transferred like multimedia files. That's why in this tutorial, we will show you how to transfer contacts from Blackberry to Samsung phones so that you can upgrade your smartphone as well as keep all the data from your previous device.
Method 1: How to Transfer Contacts from Blackberry to Samsung via Bluetooth
Fortunately, you can send contacts from Blackberry to Samsung Phones via Bluetooth since Bluetooth is supported in both Blackberry and Samsung devices. It may take some time to pair the devices, so kindly follow the guidelines mentioned below in order to transfer your contacts from the old device to the new one.
Step 1: Firstly, you will be required to turn on the Bluetooth on your Android device. Simply go to Menu > Settings > Wireless & Networks followed by "Bluetooth".
Step 2: Turn on the Bluetooth option and go to the next step.
Step 3: From the main menu of your Blackberry phone, choose Options followed by Networks and Connections.
Step 4 : Turn on the Bluetooth option on your Blackberry phone as well.
Step 5 : Now, go to the Paired Devices option and select "Add a new device" and your Android phone should be detected.
Step 6 : Once both the phones are paired, all you have to do is tap on the "Transfer Contacts" option and all the contacts from your Bluetooth will be migrated to your Samsung phones.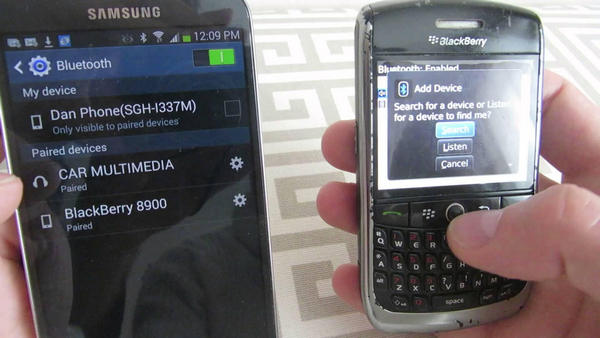 Cons:
1. Time consuming and extremely slow.
2. Can't pair two devcies sometimes.
Method 2: Transfer Contacts/Text Messages/Photo from Blackberry to Samsung in Minutes
If you are finding an easy and reliable way to transfer contacts then using a data transferring desktop program is the best choice. In this tutorial, we will be using the most splendid data transferring tool called TunesBro PhoneTrans.
PhoneTrans is an awesome content transferring program that is ble to connect over 9,000+ smartphones together so that you can send all the data from your previous device to the new one without any issues. Currently, it is supported by both Mac and Windows computers and is compatible with almost all smartphone platforms such as Blackberry, Android, Symbian, iOS and Windows phones.
You can send numerous types of data from one phone to another like messages, contacts, music, photos, videos, documents, etc. In addition, you can also backup devices and erase old data from your previous device using the same program.

Ultra fast for data transfer.
Support various data types, such as contacts, sms, photos, music, etc.
Easily backup smartphone data to computer..
Permanently wipe smartphone clean before selling it out.
Support Device: Blackberry KEYone/PRIV/DTEK 60/50, Blackberry Z30/Z10/Z3/Q10/Q5/, Blackberry Classic/Leap/Passport/Bold/Curve, Samsung Galaxy S7/S8/S8+/S9/S9+, Galaxy Note 8 and 2000+ more.
Step 1

Download and Preparation

Download and install the current version of PhoneTrans on your Mac or Windows computer and launch the program to see its main UI.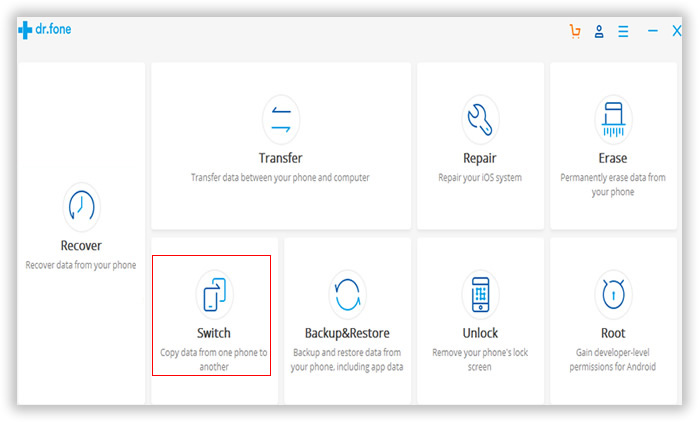 Step 2

Connection

Click on "Phone to Phone Transfer" from the home screen of the tool and connect both smartphones to PC using USB data cables.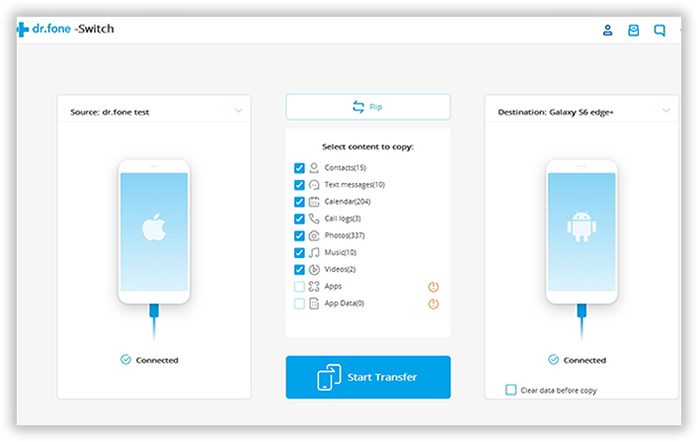 Step 3

Start Transferring Data from Blackberry to Samsung Galaxy S8/S7/Note 8

On the following page, you will be able to see both devices side by side. Make sure that the source phone shows your Blackberry device and the destination shows the Samsung device. If not, then simply click on "Flip" button once to reset their positions.

Next, click on "Contacts" or other items you want to transfer from the menu list and click on "Start Transfer" to move the Contacts list from the Blackberry phone to the Samsung phone. As soon the data transferring is finished, you can either plug out both the phones or you can even erase the data from your old device using the same program.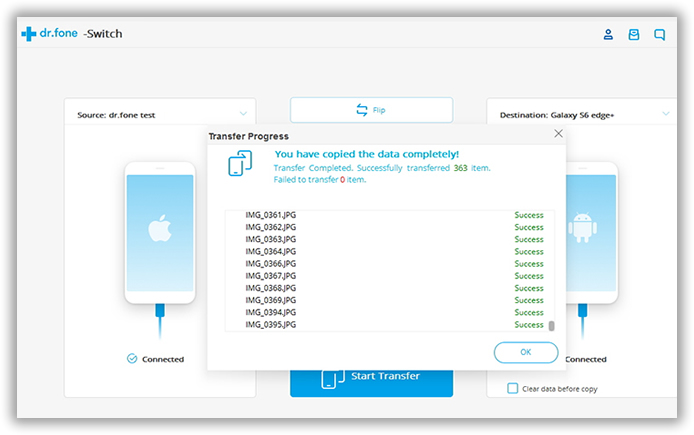 Note: It is recommended to keep a backup of your phone on your computer and you can perform it with the same program..
At The End:
Contacts are the most important and crucial data we use in our daily lives in order to get connected with our dear ones as well as colleagues from work. Whenever you are upgrading your device, it is important to keep the contacts list because you can never get them back if lost. Remember, PhoneTrans can send your contacts from any smartphone to literally any other smartphone. It is very easy to use and the data transferring process is way much faster than any other tool. Make sure to read the reviews of any tool that you are using to move the data so that you don't end up installing viruses. Do let us know if you have any queries in the comments below.

---