So, you have left iPhone or Blackberry world and happy joined the Android family to explore the fullest entertainment world. But, even if you are excited with the latest flashship Sony Xperia XZ 1 , you still only have one thing in your mind. What about the stuff on your old phone? Frankly speaking, it is impossible to start from scratch and it is really a bad ideal to manually save the contacts and messages one by one from old phone to the new one. So, how to transfer data from iPhone , Blackberry or Android to Sony Xperia XZ in a more comfortable way?
Well, we can definitely help in here to fix the annoying problem. we will introduce a few free and paid solutions to transfer data to Sony Xperia XZ smoothly. The paid solution will of course cost you a few bucks but the whole process can be done with just 1 click. On the other hand, free methods can transfer data with a lot of labor work and inconvenience, so feel free to opt in for the method you like.
Method 1: How to Contacts/Photos from iPhone to Sony Xperia XZ/XA/Z5
iPhone and Android are just like cat and dog; they are simply incompatible with each other and have endless competition. Yet, you can take help from cloud based services to transfer multimedia files, contacts and photos from iPhone to Sony Xperia XZ. In this guide, we will take Google Drive as an example to show how to transfer data successfully.
Step 1: Install Google Drive on your iPhone and connect it with your Gmail account.
Step 2: Choose the data that you wish to transfer and upload them to your Google Drive.
Step 3: You can basically upload photos, videos as well as contacts.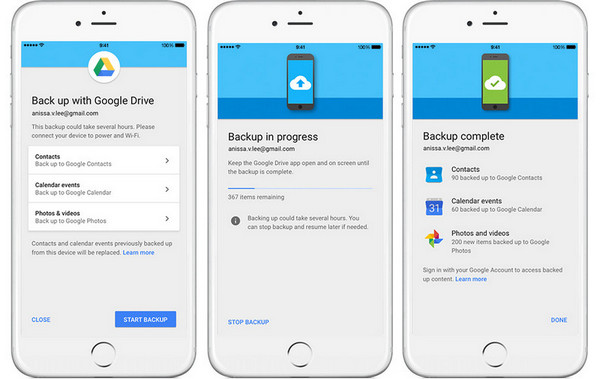 Step 4: Download and install Google Drive on your Sony Xperia XZ as well and connect it with the same Gmail account.
Step 5: Finally download the files from your Google drive and save them on your phone.
Cons:
1. Need high speed internet to upload and download files. Or it would take hours to complete.
2. Text messages, call logs and WhatsApp chat history can't be transfer with this method.
Method 2: How to Transfer Contacts/SMS/Photos/Apps from Android to Sony Xperia
Sony Xperia XZ is powered by Android too, so transferring content from Android to Android is quite simple. It can be done directly using the default backup option. So you can transfer all kinds of data from Samsung/HTC/LG/Huawei/Moto to Xperia XZ.
Step 1: Go to Settings from the old Android smartphone and tap on "Backup & Restore".
Step 2: Tap on "Backup & Reset " and select the files that you wish to backup such as pictures, music, contacts, etc.
Step 3: Tap on "Backup" and save the backup package file on your SD card or Gmail account (preferred).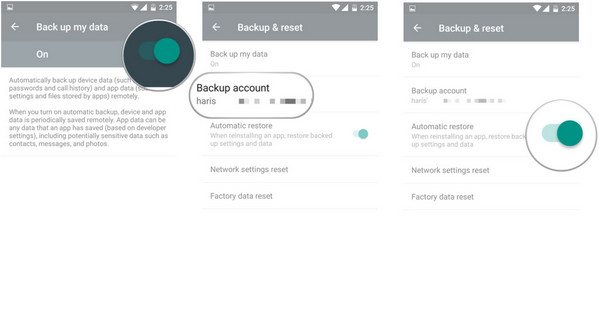 Step 4: Either copy the backup file from SD card to computer and copy it back to Sony Xperia XZ or you can remove the SD card from your old Android phone and insert it on your Sony Xperia XZ. The main aim will be to transfer the backup file to your new Sony Xperia phone.
Step 5: From your Sony Xperia phone, go to "Backup & Restore" and choose "Restore" and locate the backup file. Finally, restore all the data and enjoy.
Cons:
1. Backup and restore process is very slow.
2. Rooting is required, which voids the warranty.
Method 3: How to Switch Contacts/Photos/Music from Blackberry to Sony Xperia
Blackberry offers an amazing app called Blackberry World that helps to move data from your Blackberry to any other smartphone including Sony Xperia XZ. First install Blackberry World and then follow the below steps.
Step 1: Open the app and login with your Gmail or any other account to start using the app.
Step 2: Select all the file types that you wish to backup and tap on "Start".
Step 3: Once the backup progress is finished, tap on "Finished" and your data is successfully backed up.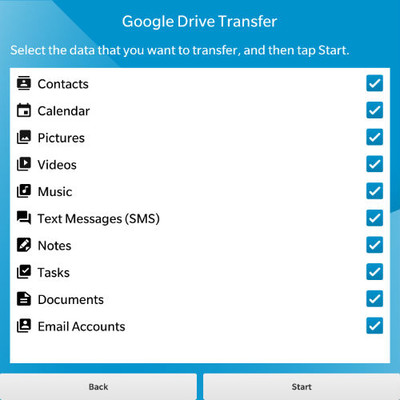 Step 4: Now open the app from Sony Xperia XZ and login with the same service where you have backed up your data.
Step 5: Download the full package from the app and save it on your Sony Xperia XZ.
Cons:
1. Only 1 GB storage is available for free
2. Old version of Android phone is not supported by the app.
3. Gmail account is needed.
Method 4: How to Transfer All Content to Xperia XZ in 1 Click
If you don't want any troubles and want a hassle free solution to transfer all data from iPhone, Android, Blackberry to Sony Xperia XZ, then you can only think of TunesBro Phone Transfer, which is the single best solution to copy data between two smartphones. The data type includes contacts, messages, photos, music, app, videos, call logs, WhatsApp chats and notes. It is much faster than the methods we mentioned above and has a nice user interface. Moreover, it can also backup and restore data on a target smartphone.
You can try this software for free to see the potential and easement of this program but in order to successfully transfer all data from your old device to the new one, you will have to register the software by paying a small fee but it is totally worth every penny you invest. Once you have grabbed a license for your PC, follow these below steps to transfer data from your old device to Sony Xperia XZ.

50X+ transfer speed than Google Drive.
Move selected items from one phone to another in one click.
Supported transfer for contacts, messages, WhatsApp, call history, phtos, music, videos, etc.
Restore deleted or lost data from previous backup file..
Widely support over 2000+ devices, including iPhone , HTC , LG, Samsung Galaxy, Sony XA/XZ, Moto Z/X/G, OnePlus, Lenovo, Xiaomi and others.
Step 1

Install TunesBro Phone Transfer and Connect Both Phones to Computer

Please first download the program and install it on a computer. Then open the software and connect Sony Xperia XZ and the old phone to the same computer with the USB cables. From the main screen, click "Phone to Phone Transfer". A few seconds later, you will see the device name on the screen.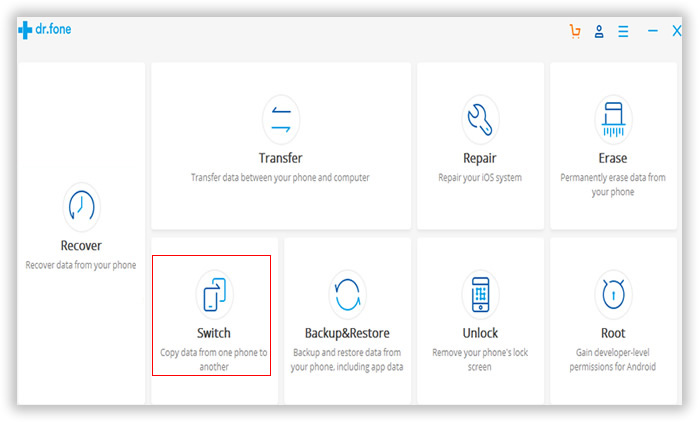 Step 2

Select Data Types You Want to Transfer to Sony Xperia Phone

You should see both phones on the main screen of the software side by side. If you are having any troubles then try enabling the USB debugging mode to fix the issue. Choose all the data types that you wish to transfer from your old phone to Sony Xperia XZ and click on "Start Transfer ".

Tip: You can also switch the positions of your phones by just clicking "Flip" icon.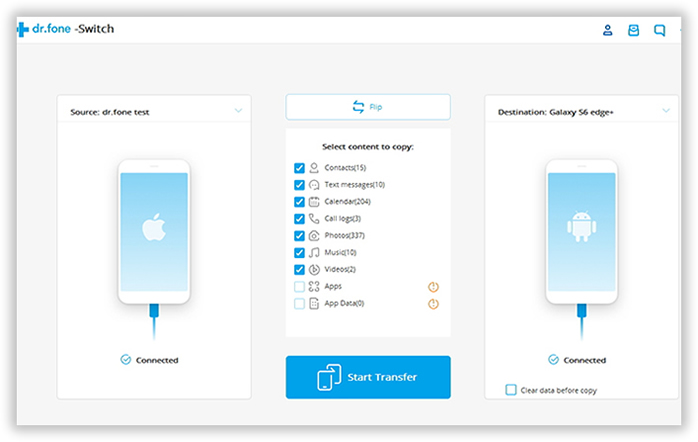 Step 3

Start Transferring Content from Android/iPhone/Blackberry to Sony Xperia Phone

Once the transfer process begins, please keep the device connected to computer. There is a progress bar displayed on the screen indicating how the task goes. It usually takes around 10 minutes to finish the process. After that, you will see all target content being transferred to your new phone.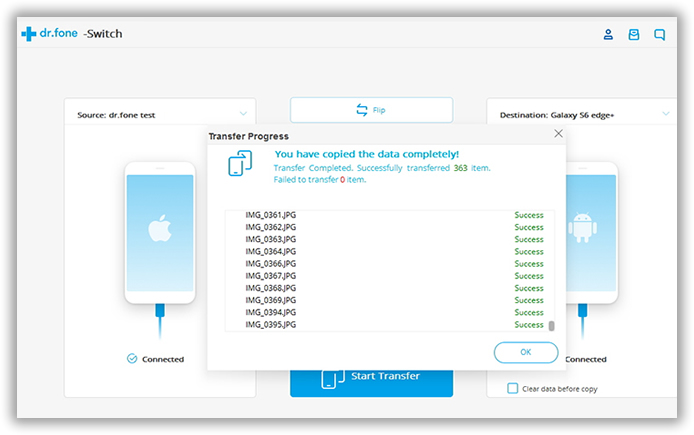 When the transferring process is over, you can disconnect both phone and your new Xperia XZ should have all the data from your old device now.
Transferring data from one device to another is something everyone struggle with especially transferring contacts, messages, notes and other database related information. But in this guide, we have covered all the solutions to your data transferring issues and if you wish to ignore all the struggles then we will recommend you to use TunesBro Phone Transfer to achieve this task without any fear of losing data. Do let us know which one was your favorite data transferring method in the comment section below.

---